Kyborgs Memorial Day in Ukraine
Kyborgs Memorial Day in Ukraine is held on January 16. This event in the second decade of the month January is annual.
Help us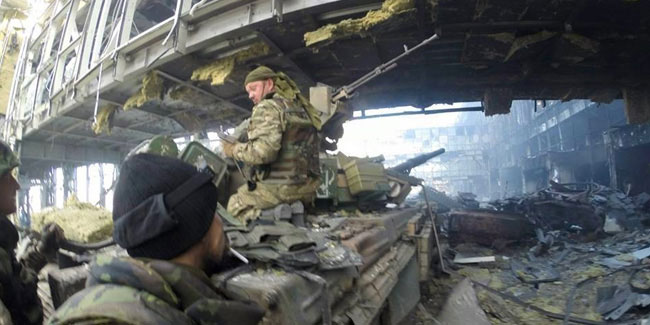 Memorial Day for the defenders of DAP, Donetsk International Airport, which was attacked for 242 days by pro-Russian terrorists. Eventually, taking advantage of another "truce," they mined and blew up the pillars of the last standing terminal, destroying it completely. During the defense of the airport, dozens of tons of hail, heavy artillery shells and Russian ammunition fell on the site almost every day. Usually over the heads of the civilians of Don, because the terrorists, at the request of their leader, stood behind their backs. "People held out - the concrete didn't hold out," is how the Ukrainian defenders describe this event. During the defense of Donetsk airport, more than 200 Ukrainian defenders were killed and more than 500 people were wounded. From January 18 to 21, 2015 alone, 58 "cyborgs" were killed as a result of an explosion at one of the terminals. During the defense of the airport, from May 2014 to January 2015, more than 2,500 soldiers and volunteers participated in the defense by rotation.
Similar holidays and events, festivals and interesting facts

Army Day in India on January 15
;

Nigeria Armed Forces Remembrance Day on January 15
;

Ocean Duty Day in Indonesia on January 15
;

Royal Thai Armed Forces Day in Thailand on January 18
;

Army Day in Laos on January 20
;

Armed Forces Day in Mali on January 20
;

Day of Honoring the Defenders of Donetsk Airport in Ukraine on January 20