National Basketball Day in USA
National Basketball Day in USA is held on November 6. It was on November 6, 1861 that James Naismith was born. This event in the first decade of the month November is annual.
Help us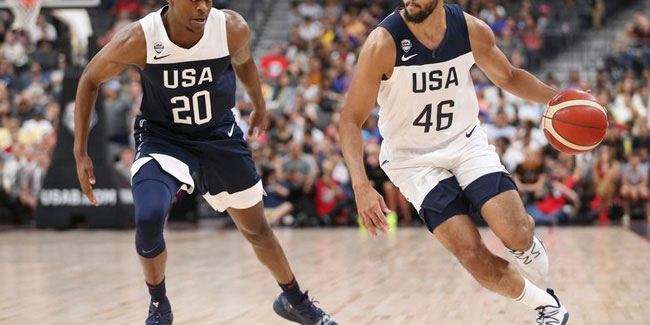 This is an unofficial holiday. November 6, 1861 was born James Naismith, who worked as a teacher of physical education at the Springfield International Training School in the United States. In search of increasing the physical activity of students in the winter, he came up with a ball game in the hall - basketball.
National Basketball Day is a day for all of basketball's fans to celebrate its invention and the way it has affected the world ever since. Basketball is one of the most watched and played sports in America, and it is quickly growing in popularity around the rest of the world.
U.S. Play Basketball Day is celebrated on December 2 each year. This day celebrates one of the most popular sports in the United States.
The 1979 NCAA tournament was the start of basketball greats. While Naismith's students played the new game for fun when it was first created, the first official game was played on January 20, 1892. It took place at a YMCA gym in Albany, New York.
Nine players competed in this first basketball game. The court where they played was about half the size of the basketball courts used today. These first players struggled during the game as only scored one point by the end.
Similar holidays and events, festivals and interesting facts

World Judo Day on October 28
(initiative of the International Judo Federation since 2010);

Argentina Sports Press Day on November 7
;

Sports Day in the Dominican Republic on November 7
;

Shogi Day in Japan on November 17
(将棋 is literally a "general's chess game" celebrated in the tenth month of Kanazuki 神無月, the traditional Japanese calendar);

Day of the Ninja on December 5
(unofficial);

National Cyclist Day in Argentina on December 5
;

National Sports Day in Thailand on December 16