World Pet Memorial Day
World Pet Memorial Day is held on June 13. Held on the second Tuesday of June. This event in the second decade of the month June is annual.
Help us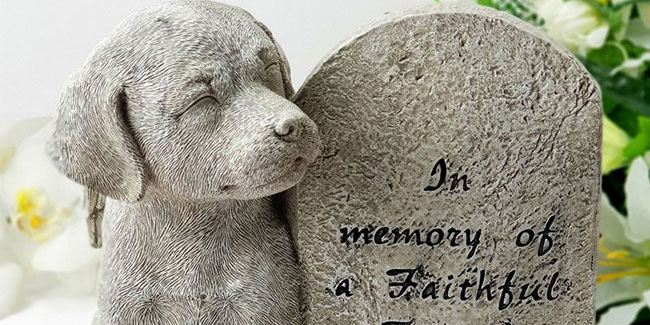 The death of an animal friend can be one of life's most difficult experiences. More than just a pet, she was your playmate and trusted confidante. He was your child and faithful pal. That's why, in addition to handling the necessary arrangements following your pet's death, you may want to offer a lasting tribute to such a special friend. Gestures of remembrance, large or small, provide comfort by celebrating a pet's life and the incredible power of the bond between humans and animals.
Use one of these loving pet memorial sayings to honor a pet that passed away.
World Pet Memorial Day was created as a special day to memorialize beloved pets that have passed away. It is observed every year on the second Tuesday in June, and it is a great time to celebrate the lives of your pets. Although pets are only in our lives for a short time, they stay in our memories forever. It's a small consolation, but it's nice to know there are many ways you can honor the memories of your pets this June.
Similar holidays and events, festivals and interesting facts

Brazilian Navy Commemorative Day in Brazil on June 11
;

Davis Day on June 11
(Cape Breton, Nova Scotia, Canada);

Baltic Freedom Day on June 14
(a name given to the day when Soviet deportations from the Baltic states started. The term Baltic Freedom Day for the first time was mentioned in Ronald Reagan's proclamation number 4948 on June 14, 1982. Baltic Freedom Day references the Soviet-Nazi Molotov–Ribbentrop Pact which led to the mass deportations of peoples from Estonia, Latvia, and Lithuania);

Day of Memory for Repressed People in Armenia on June 14
;

Occupation of the Latvian Republic Day on June 17
(Latvia. It commemorates the Soviet occupation of Latvia in 1940);

Day of the Independent Hungary on June 19
;

Memorial Day for Victims of Flight and Exile in Germany on June 20
(since 2015)