Hong Kong Wine & Dine Festival
Hong Kong Wine & Dine Festival is held on October 26. Hong Kong's largest and most popular event has been spending four days since the last Thursday of October. This event in the third decade of the month October is annual.
Help us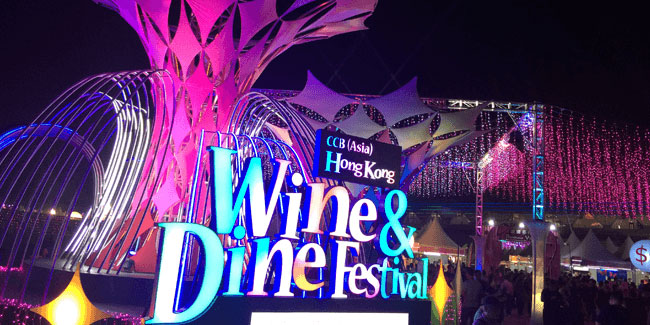 An array of highlighted events in Hong Kong successfully attracts thousands of participants annually, generating massive global media coverage. Adding to the whole month of indulgence, more than 400 restaurants offered thematic menus and discounts up to 30 per cent off. The festival also put the spotlight on 'Chinese Omakase by Masterchefs', which concocted a time-limited novel fine dining experience of Chinese cuisine, and the city's young and talented tastemakers with menu offerings.
The annual Hong Kong Wine & Dine Festival has finally kicked off with events hosted both online and offline. Ranging from masterclasses and auctions to dine-in discounts and online shopping, the festival allows you to indulge in Hong Kong's best wine and gourmet experiences, whether you're out and about or in the comfort of your home.
Similar holidays and events, festivals and interesting facts

National Greasy Foods Day and Sourest Day in USA on October 25
;

National Mincemeat Day and National Pumpkin Day in USA on October 26
;

International Carignan Day on October 26
(Celebrated on the last Thursday in October);

National Milk Day in Bolivia on October 26
;

American Beer Day in USA on October 27
;

U.S. Chocolate Day on October 28
;

National Oatmeal Day in USA on October 29