Thursday 31 October 2019 Calendar with holidays, observances and special days
Holidays and observances
Allantide (Cornwall)
Blessed Dominic Collins (Catholic, Ireland, Society of Jesus)
Eve of Winter, the eve of the first day of winter in the Northern hemisphere: - Halloween (Ireland, Canada, United Kingdom, United States and other places)
Girl Scouts Founder's Day (United States)
National Unity Day in India
Reformation Day (Slovenia, parts of Germany, Chile, El Salvador, Dominican Republic, various Protestant churches with a particular emphasis in Lutheran and Reformed ones)
Statehood Day (Nevada, 1864)
The first day of Allhallowtide, observed until November 6 (Western Christianity)
World City Day
Events
In 2017 researchers at the United States Department of Energy set a new world efficiency record for quantum dot solar cells, at 13.4 percent.
2000 – Soyuz TM-31 launches, carrying the first resident crew to the International Space Station. The ISS has been crewed continuously since then.
1943 – World War II: An F4U Corsair accomplishes the first successful radar-guided interception by a United States Navy or Marine Corps aircraft.
1941 – World War II: The destroyer USS Reuben James is torpedoed by a German U-boat near Iceland, killing more than 100 U.S. Navy sailors. It is the first U.S. Navy vessel sunk by enemy action in WWII.
1923 – The first of 160 consecutive days of 100° Fahrenheit at Marble Bar, Western Australia.
1913 – Dedication of the Lincoln Highway, the first automobile highway across United States.
1861 – American Civil War: Citing failing health, Union General Winfield Scott resigns as Commander of the United States Army.
1614 – First performance of Ben Jonson's comedy Bartholomew Fair by the Lady Elizabeth's Men company at the Hope Theatre in London.
Births
1988 – Cole Aldrich, American basketball player
1984 – Pat Murray, American football player
1983 – Adam Bouska, American photographer and activist, founded the NOH8 Campaign
1981 – Frank Iero, American singer-songwriter and guitarist
1981 – Mike Napoli, American baseball player
1981 – Steven Hunter, American basketball player
1980 – Alondra de la Parra, Mexican-American pianist and conductor
1980 – Eddie Kaye Thomas, American actor and voice artist
1980 – Samaire Armstrong, American model, actress, and fashion designer
1976 – Piper Perabo, American actress and producer
1975 – Johnny Whitworth, American actor and producer
1975 – Keith Jardine, American mixed martial artist and actor
1974 – Roger Manganelli, Brazilian-American singer-songwriter and bass player
1973 – Christopher Bevins, American voice actor, director, producer, and screenwriter
1973 – David Dellucci, American baseball player and sportscaster
1973 – Tim Byrdak, American baseball player
1971 – Alphonso Ford, American basketball player (d. 2004)
1968 – Antonio Davis, American basketball player and sportscaster
1967 – Adam Schlesinger, American bass player, songwriter, and producer
1967 – Vanilla Ice, American rapper, television personality, and real estate investor
1966 – Ad-Rock, American rapper, producer, and actor
1966 – Mike O'Malley, American actor and comedian
1965 – Blue Edwards, American basketball player
1964 – Frank Bruni, American journalist and critic
1963 – Dermot Mulroney, American actor
1963 – Rob Schneider, American actor and comedian
1962 – Anna Geifman, American historian, author, and academic
1962 – John Giannini, American basketball player and coach
1962 – Jonathan Borden, American neurosurgeon and academic
1961 – Alonzo Babers, American runner and pilot
1961 – Kate Campbell, American singer-songwriter and guitarist
1960 – Mike Gallego, American baseball player and coach
1959 – Neal Stephenson, American author
1957 – Brian Stokes Mitchell, American singer and actor
1957 – Robert Pollard, American singer-songwriter and guitarist
1956 – Bruce Bawer, American poet and critic
1955 – Susan Orlean, American journalist and author
1954 – Ken Wahl, American actor and screenwriter
1953 – John Lucas II, American basketball player and coach
1952 – Bernard Edwards, American bass player and producer (d. 1996)
1952 – Joe West, American baseball umpire and actor
1951 – Dave Trembley, American baseball player, coach, and manager
1951 – Nick Saban, American football player and coach
1950 – Antonio Taguba, Filipino-American general
1950 – Jane Pauley, American journalist
1950 – Zaha Hadid, Iraqi-English architect and academic, designed the Bridge Pavilion (d. 2016)
1947 – Deidre Hall, American actress
1947 – Frank Shorter, American runner and sportscaster
1945 – Brian Doyle-Murray, American actor and comedian
1943 – Brian Piccolo, American football player (d. 1970)
1943 – Elliott Forbes-Robinson, American race car driver
1943 – Paul Frampton, English-American physicist and academic
1941 – Dan Alderson, American scientist and academic (d. 1989)
1941 – Sally Kirkland, American actress
1941 – Werner Krieglstein, Czech-American philosopher and academic
1940 – Craig Rodwell, American businessman and activist, founded the Oscar Wilde Bookshop (d. 1993)
1939 – Ron Rifkin, American actor
1936 – Michael Landon, American actor, director, producer, and screenwriter (d. 1991)
1935 – Dale Brown, American basketball player and coach
1935 – David Harvey, English-American geographer and academic
1935 – Ronald Graham, American mathematician and theorist
1931 – Dan Rather, American journalist
1930 – Booker Ervin, American saxophonist (d. 1970)
1930 – Michael Collins, American general, pilot, and astronaut
1928 – Andrew Sarris, American critic and educator (d. 2012)
1925 – John Pople, English-American chemist and academic, Nobel Prize laureate (d. 2004)
1925 – Lawrence A. Cremin, American historian and author (d. 1990)
1925 – Robert B. Rheault, American colonel (d. 2013)
1922 – Barbara Bel Geddes, American actress (d. 2005)
1922 – Illinois Jacquet, American saxophonist and composer (d. 2004)
1919 – Magnus Wenninger, American mathematician and author (d. 2017)
1918 – Ian Stevenson, American psychiatrist and academic (d. 2007)
1917 – William H. McNeill, Canadian-American historian and author (d. 2016)
1915 – Jane Jarvis, American pianist and composer (d. 2010)
1912 – Dale Evans, American singer-songwriter and actress (d. 2001)
1912 – Ollie Johnston, American animator and voice actor (d. 2008)
1907 – Edgar Sampson, American musician and composer (d. 1973)
1902 – Julia Lee, American blues singer-songwriter and pianist (d. 1958)
1896 – Ethel Waters, American singer and actress (d. 1977)
1880 – Julia Peterkin, American author (d. 1961)
1876 – Natalie Clifford Barney, American poet and playwright (d. 1972)
1875 – Eugene Meyer, American businessman and publisher (d. 1954)
1868 – John Weir Troy, American journalist and politician, 5th Governor of the Territory of Alaska (d. 1942)
1860 – Juliette Gordon Low, American scout leader, founded the Girl Scouts of the United States of America (d. 1927)
1856 – Charles Leroux, American balloonist and skydiver (d. 1889)
1849 – Marie Louise Andrews, American story writer and journalist (d. 1891)
1848 – Boston Custer, American soldier (d. 1876)
1835 – Adelbert Ames, American general and politician, 27th Governor of Mississippi (d. 1933)
1737 – James Lovell, American educator and politician (d. 1789)
Deaths
2015 – Gus Savage, American businessman and politician (b. 1925)
2014 – Brad Halsey, American baseball player (b. 1981)
2014 – David Manker Abshire, American commander and diplomat, United States Permanent Representative to NATO (b. 1926)
2014 – Michael Alsbury, American engineer and pilot (b. 1975)
2013 – Bobby Parker, American singer-songwriter and guitarist (b. 1937)
2013 – Chris Chase, American actress and author (b. 1924)
2013 – Johnny Kucks, American baseball player (b. 1933)
2012 – John Fitch, American race car driver and engineer (b. 1917)
2012 – John H. Reed, American soldier and politician, 67th Governor of Maine (b. 1921)
2010 – Ted Sorensen, American lawyer, 8th White House Counsel (b. 1928)
2009 – Tom Wheatcroft, English businessman, founded the Donington Grand Prix Exhibition (b. 1922)
2008 – Studs Terkel, American historian and author (b. 1912)
2005 – Hal Anger, American biophysicist and engineer (b. 1920)
2003 – Richard Neustadt, American political scientist and historian (b. 1919)
2000 – Ring Lardner, Jr., American journalist and screenwriter (b. 1915)
1995 – Rosalind Cash, American actress and singer (b. 1938)
1993 – River Phoenix, American actor and singer (b. 1970)
1991 – Joseph Papp, American stage director and producer (b. 1921)
1988 – John Houseman, Romanian-born American actor, producer, and screenwriter (b. 1902)
1986 – Robert S. Mulliken, American physicist and chemist, Nobel Prize laureate (b. 1896)
1983 – George Halas, American football player and coach (b. 1895)
1977 – C. B. Colby, American author and illustrator (b. 1904)
1960 – H. L. Davis, American author and poet (b. 1894)
1926 – Harry Houdini, American magician and stuntman (b. 1874)
1916 – Charles Taze Russell, American minister (b. 1852)
1879 – Jacob Abbott, American author and academic (b. 1803)
1879 – Joseph Hooker, American general (b. 1814)
1869 – Charles A. Wickliffe, American politician, 14th Governor of Kentucky (b. 1788)
Thursday 31 October 2019
World Savings Day (World Thrift Day)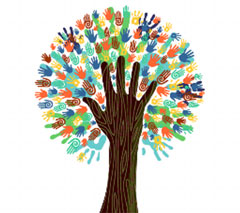 The World Savings Day was established on October 31, 1924, during the 1st International Savings Bank Congress (World Society of Savings Banks) in Milano, Italy. The Itali..→