International Folklore Day
International Folklore Day is held on August 22. This event in the third decade of the month August is annual.
Help us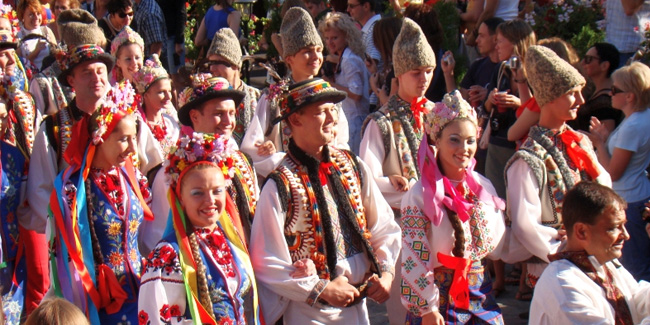 It was the English archaeologist William John Thoms who used the word "folklore" for the first time, on August 22, 1846, in a writing published in The Athenaeum magazine in London. The concept derives from "folk" (town, people, race) and "lore" (knowledge, science), and is conjugated as "popular knowledge".
Although the word may appear written as "folcklore", "folklore" or "folklore", the Royal Spanish Academy chose to use "folklore". However, in the most generalized use the latter term is observed.
On August 22, 1960, almost a century after the term was created, the First International Congress of Folklore was held in Buenos Aires. Presided over by the prestigious Salta folklorologist Augusto Raúl Cortazar, the Congress brought together representatives from 30 countries who established August 22 as the Day of Folklore.
Similar holidays and events, festivals and interesting facts

International Day of Remembrance and Tribute to the Victims of Terrorism on August 21
(adopted by the UN on October 27, 2017);

International Day of Remembrance for Victims of Violence Due to Religion or Belief on August 22
(International Day Commemorating the Victims of Acts of Violence Based on Religion or Belief - established since May 28, 2019 - UN A/RES/73/296);

International Booktuber's Day on August 22
;

International Strange Music Day on August 24
(The celebration was conceived by Patrick Grant, a musician from New York City. The goal of the festival is simple: to encourage people to play and listen to music that we may not yet appreciate enough);

International Bat Night on August 24
;

Go Topless Day on August 25
(celebrated in the nearest to Sunday 26 August);

International Dog Day on August 26
(supported by the International Fund for the Protection of Animals);

International Day against Dengue on August 26
;

International Actor's and Actress's Day on August 26