Dictionaries and Encyclopedias Day
Dictionaries and Encyclopedias Day is held on November 22. This event in the third decade of the month November is annual.
Help us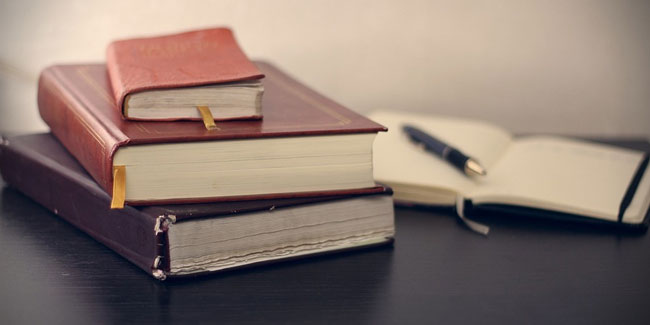 A dictionary is a resource that lists the words of a language (typically in alphabetical order) and gives their meaning. It can often provide information about pronunciation, origin, and usage. Dual language dictionaries provide an equivalent word in a different language. An encyclopedia is a book or set of books giving information on many subjects or on many aspects of one subject and typically arranged alphabetically.
On November 22, 1801 Vladimir Ivanovich Dal (literary pseudonym - Cossack Lugansky), writer, lexicographer, ethnographer, was born. His main work: The Explanatory Dictionary of the Living Great Russian Language (volumes 1-4, 1863-1866).
Recall that October 16 is also celebrated in the USA as National Dictionary Day in honor of Noah Webster who is considered to be the father of the American dictionary.
Similar holidays and events, festivals and interesting facts

Fermented food festival in Russia on November 11
;

International Son Day on November 22
(community initiative);

Eid il-Burbara in Israel on December 4
(Arabic: عيد البربارة - a holiday similar to Halloween in honor of Saint Barbara. It is also celebtated in Russia, Jordan, Lebanon, Palestine, Syria, Turkey);

Artist's Day in Russia on December 8
;

St. Andrew's Day in Russia on December 10
;

Constitution Day in Russia on December 12
;

The second day of New Year on January 2
(a holiday in Kazakhstan, Macedonia, Mauritius, Montenegro, New Zealand, Romania, Russia, Slovenia, Switzerland, Ukraine. New Year Holiday [Albania, Scotland], if it is a Sunday, the day moves to January 3)