Medical Intern Day in Colombia
Medical Intern Day in Colombia is held on April 6. This event in the first decade of the month April is annual.
Help us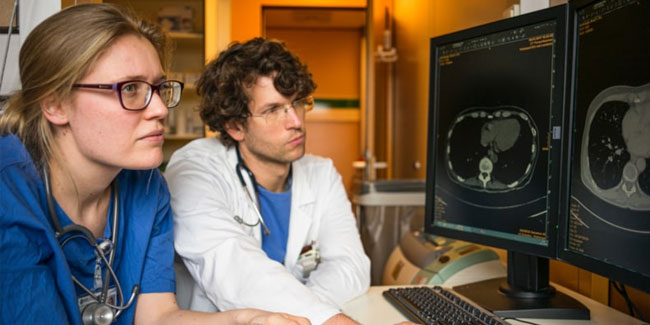 Every April 6, the Day of the Medical Intern, also known as Rotating Medical Intern, a health specialist who is in the stage of professional, academic and scientific training.
It should be noted that this person is in a period of experimentation to later be able to practice medicine as a profession.
The internship in Colombia is understood as a one-year period of academic and assistance practices carried out by students in institutions providing health services (clinics and hospitals) or related services. In some training programs, the internship is equivalent to the first year of residency.
The medical internship is essential to integrate and consolidate the knowledge acquired during the previous cycles. During the internship, one has the opportunity to be in permanent contact, which allows detecting risks, applying preventive, diagnostic, treatment and rehabilitation measures in the main health problems with an ethical and humanistic sense. Although the regulation of teaching in hospitals began at the end of the 19th century in Germany and other countries such as Australia, France and England, it was not until 1904 that internships and medical residencies were formally established.
In Colombia, Article 4 of Law 14 of 1962, which establishes rules for the practice of medical internship, states that: "medical students who complete their studies, require as a requirement to receive the degree, that the program has incorporated into its curriculum at least one year of compulsory internship". Even so, there are differences in location, duration, role of research in the student's training and community practice, among the hospital sites that offer internships.
Similar holidays and events, festivals and interesting facts

International Myeloma Action Day on March 28
(Held on the last Thursday of March);

Colombia National Day of Remembrance and Solidarity with the Victims of the Armed Conflict on April 9
;

International Goalkeeper Day on April 14
;

Librarian Day in Colombia on April 23
;

UN Spanish Language Day on April 23
(United Nations);

International Day Against Meningitis on April 24
;

Secretary's Day in Latin American countries on April 26