Republic Day in Lithuania
Republic Day in Lithuania is held on May 15. 1918. This event in the second decade of the month May is annual.
Help us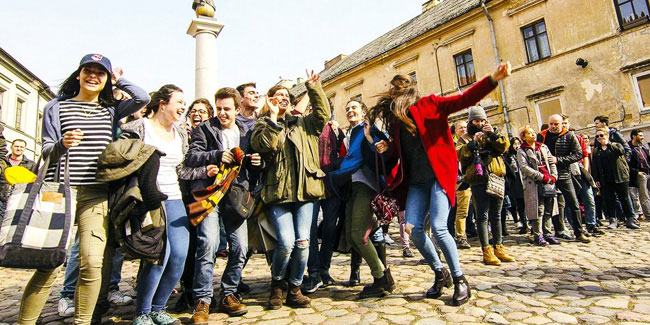 It is one of the three principal national holidays in Lithuania, along with the Day of the Re-Establishment of the Statehood of Lithuania on 16 February and the Statehood Day on 6 July.
The Act of Reinstating Independence of Lithuania or Act of 16 February was signed by the Council of Lithuania on 16 February 1918, proclaiming the restoration of an independent State of Lithuania, governed by democratic principles, with Vilnius as its capital. The Act was signed by all twenty representatives of the Council, which was chaired by Jonas Basanavičius. The Act of 16 February was the result of a series of resolutions on the issue, including one issued by the Vilnius Conference and the Act of 8 January.
The Act of Independence of 16 February 1918 of the Council of Lithuania and the Constituent Assembly (Seimas) decree of 15 May 1920 on the re-established democratic State of Lithuania never lost their legal effect and comprise the constitutional foundation of the State of Lithuania.
Similar holidays and events, festivals and interesting facts

Press Return Day in Lithuania on May 7
(1904);

Constituent Assembly Day in Lithuania on May 15
(1920);

European Siblings' Day on May 31
;

Father's Day in Lithuania on June 4
(celebrated on the first Sunday in June);

Mourning and Hope Day on June 14
(Lithuania);

Kupala in Lithuania on June 24
(the holiday is associated with the summer solstice and the longest day of the year);

St John's Day in Lithuania on June 24
(Saint Jonas' Festival or Joninės)