Monday 6 May 2019 Calendar with holidays, observances and special days
Holidays and observances
Infantry Day in Ukraine
National Coffee Day in Denmark
National Crepe Suzette Day and Beverage Day in USA
National Meeting Planners Day in US
National School Nurse Day in US (is always the Wednesday of National Nurses Week)
No Homework Day (this is the day where children can tell their teachers and parents in complete honesty that they will not be doing their homework, in order to mark this special day)
Teachers' Day in Jamaica (the first Wednesday in May)
Events
2001 – During a trip to Syria, Pope John Paul II becomes the first pope to enter a mosque.
1999 – The first elections to the devolved Scottish Parliament and Welsh Assembly are held.
1960 – More than 20 million viewers watch the first televised royal wedding when Princess Margaret marries Anthony Armstrong-Jones at Westminster Abbey.
1954 – Roger Bannister becomes the first person to run the mile in under four minutes.
1949 – EDSAC, the first practical electronic digital stored-program computer, runs its first operation.
1942 – World War II: On Corregidor, the last American forces in the Philippines surrender to the Japanese.
1941 – At California's March Field, Bob Hope performs his first USO show.
1941 – The first flight of the Republic P-47 Thunderbolt.
1915 – Babe Ruth, then a pitcher for the Boston Red Sox, hits his first major league home run.
1882 – The United States Congress passes the Chinese Exclusion Act.
1877 – Chief Crazy Horse of the Oglala Lakota surrenders to United States troops in Nebraska.
1863 – American Civil War: The Battle of Chancellorsville ends with the defeat of the Army of the Potomac by Confederate troops.
1861 – American Civil War: Arkansas secedes from the Union.
1857 – The British East India Company disbands the 34th Regiment of Bengal Native Infantry whose sepoy Mangal Pandey had earlier revolted against the British and is considered to be the First Martyr in the War of Indian Independence.
1835 – James Gordon Bennett, Sr. publishes the first issue of the New York Herald.
Births
1985 – Chris Paul, American basketball player
1983 – Gabourey Sidibe, American actress
1982 – Jason Witten, American Footballer
1980 – Brooke Bennett, American swimmer
1978 – John Abraham, American football player
1977 – Mark Eaton, American ice hockey player and coach
1971 – Chris Shiflett, American singer-songwriter and guitarist
1961 – Frans Timmermans, Dutch politician and diplomat, First Vice President of the European Commission
1961 – George Clooney, American actor, director, producer, and screenwriter
1960 – John Flansburgh, American singer-songwriter and guitarist
1960 – Roma Downey, Irish-American actress and producer
1958 – Randall Stout, American architect, designed the Taubman Museum of Art (d. 2014)
1955 – Tom Bergeron, American television host
1954 – Tom Abernethy, American basketball player
1953 – Lynn Whitfield, American actress and producer
1950 – Jeffery Deaver, American journalist and author
1948 – Frankie Librán, Puerto Rican-American baseball player (d. 2013)
1947 – Ljubomir Vračarević, Serbian martial artist, founded Real Aikido (d. 2013)
1947 – Martha Nussbaum, American philosopher and author
1945 – Bob Seger, American singer-songwriter and guitarist
1945 – Jimmie Dale Gilmore, American country singer-songwriter, guitarist, actor, and producer
1944 – Anton Furst, English-American production designer and art director (d. 1991)
1943 – Andreas Baader, German terrorist, co-founded the Red Army Faction (d. 1977)
1943 – James Turrell, American sculptor and illustrator
1943 – Milton William Cooper, American theorist and author (d. 2001)
1939 – Chet Allen, American child actor (d. 1984)
1939 – Eddie C. Campbell, American singer and guitarist
1937 – Rubin Carter, American-Canadian boxer (d. 2014)
1934 – Richard Shelby, American lawyer and politician
1931 – Willie Mays, American baseball player and coach
1929 – Paul Lauterbur, American chemist and biophysicist, Nobel Prize laureate (d. 2007)
1926 – Gilles Grégoire, Canadian politician, co-founded the Parti Québécois (d. 2006)
1924 – Patricia Kennedy Lawford, American socialite, activist, and author (d. 2006)
1920 – Marguerite Piazza, American soprano and actress (d. 2012)
1920 – Ross Hunter, American actor and producer (d. 1996)
1918 – Zayed bin Sultan Al Nahyan, emir of Abu Dhabi and first president of the United Arab Emirates (d. 2004)
1917 – Kal Mann, American songwriter (d. 2001)
1916 – Robert H. Dicke, American physicist and astronomer (d. 1997)
1915 – Orson Welles, American actor, director, producer, and screenwriter (d. 1985)
1915 – Theodore H. White, American historian, journalist, and author (d. 1986)
1913 – Carmen Cavallaro, American pianist (d. 1989)
1913 – Stewart Granger, English-American actor (d. 1993)
1907 – Weeb Ewbank, American football player and coach (d. 1998)
1905 – Philip N. Krasne, American lawyer and producer (d. 1999)
1903 – Toots Shor, American businessman, founded Toots Shor's Restaurant (d. 1977)
1902 – Harry Golden, Ukrainian-American journalist and author (d. 1981)
1902 – Max Ophüls, German-American director and screenwriter (d. 1957)
1856 – Robert Peary, American admiral and explorer (d. 1920)
1843 – Grove Karl Gilbert, American geologist and academic (d. 1918)
1827 – Hermann Raster, German-American journalist and politician (d. 1891)
1797 – Joseph Brackett, American religious leader and composer (d. 1882)
Deaths
2015 – Denise McCluggage, American race car driver and journalist (b. 1927)
2015 – Jim Wright, American soldier, lawyer, and politician, 56th Speaker of the United States House of Representatives (b. 1922)
2014 – Billy Harrell, American baseball player and scout (b. 1928)
2014 – Jimmy Ellis, American boxer (b. 1940)
2014 – William H. Dana, American pilot, engineer, and astronaut (b. 1930)
2012 – James Isaac, American director and producer (b. 1960)
2012 – James R. Browning, American lieutenant, lawyer, and judge (b. 1918)
2010 – Robin Roberts, American baseball player, coach, and sportscaster (b. 1926)
2009 – Kevin Grubb, American race car driver (b. 1978)
2007 – Curtis Harrington, American actor, director, and screenwriter (b. 1926)
2004 – Barney Kessel, American guitarist and composer (b. 1923)
2004 – Philip Kapleau, American monk and educator (b. 1912)
2004 – Virginia Capers, American actress and singer (b. 1925)
2003 – Art Houtteman, American baseball player and journalist (b. 1927)
2002 – Otis Blackwell, American singer-songwriter and pianist (b. 1932)
1992 – Marlene Dietrich, German-American actress and singer (b. 1901)
1990 – Charles Farrell, American actor (b. 1901)
1989 – Earl Blaik, American football player and coach (b. 1897)
1987 – William J. Casey, American politician, 13th Director of Central Intelligence (b. 1913)
1984 – Mary Cain, American journalist and politician (b. 1904)
1983 – Ezra Jack Keats, American author and illustrator (b. 1916)
1983 – Kai Winding, Danish-American trombonist and composer (b. 1922)
1963 – Monty Woolley, American raconteur, actor, and director (b. 1888)
1963 – Ted Weems, American violinist, trombonist, and bandleader (b. 1901)
1963 – Theodore von Kármán, Hungarian-American mathematician, physicist, and engineer (b. 1881)
1959 – Ragnar Nurkse, Estonian-American economist and academic (b. 1907)
1919 – L. Frank Baum, American novelist (b. 1856)
1902 – Bret Harte, American author and poet (b. 1836)
1862 – Henry David Thoreau, American essayist, poet, and philosopher (b. 1817)
1631 – Sir Robert Cotton, 1st Baronet, of Connington, English historian and politician, founded the Cotton library (b. 1570)
Monday 6 May 2019
National Nurse Week and National Nurses Day or National RN Recognition Day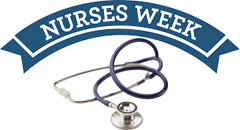 Each year from May 6 to May 12, we recognize the invaluable work of nurses during National Nurses Week. Nurses are the first line of defense in the prevention of illness ..→
Monday 6 May 2019
School Bus Drivers Appreciation Day in Ohio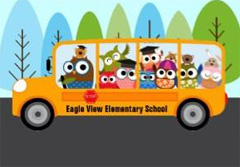 School buses provide an estimated 10 billion student trips every year. School buses in North America are distinguished from other bus types by design characteristics man..→