Wednesday 11 September 2019 Calendar with holidays, observances and special days
Holidays and observances
Events
1992 – Hurricane Iniki, one of the most damaging hurricanes in United States history, devastates the Hawaiian islands of Kauai and Oahu.
1922 – The Sun News-Pictorial is founded in Melbourne, Australia.
1921 – Nahalal, the first moshav in Palestine, is settled as part of a Zionist plan of creating a Jewish state, later to be Israel.
1919 – United States Marine Corps invades Honduras.
1903 – The first race at the Milwaukee Mile in West Allis, Wisconsin is held. It is the oldest major speedway in the world.
1830 – Anti-Masonic Party convention; one of the first American political party conventions.
1814 – War of 1812: The climax of the Battle of Plattsburgh, a major United States victory in the war.
1789 – Alexander Hamilton is appointed the first United States Secretary of the Treasury.
1780 – American Revolutionary War: Sugarloaf Massacre: A small detachment of militia from Northampton County are attacked by Native Americans and Loyalists near Little Nescopeck Creek.
1777 – American Revolutionary War: Battle of Brandywine: The British celebrate a major victory in Chester County, Pennsylvania.
1776 – British–American peace conference on Staten Island fails to stop nascent American Revolutionary War.
1609 – Henry Hudson discovers Manhattan Island and the indigenous people living there.
1226 – The first recorded instance of the Catholic practice of perpetual Eucharistic adoration formally begins in Avignon, France.
Births
1993 – Farrah Moan, American drag queen and entertainer
1988 – Mike Moustakas, American baseball player
1987 – Tyler Hoechlin, American actor
1986 – Dwayne Jarrett, American football player
1985 – Shaun Livingston, American basketball player
1983 – Ike Diogu, American basketball player
1983 – Jacoby Ellsbury, American baseball player
1981 – Charles Kelley, American singer-songwriter
1981 – Dylan Klebold, American spree killer and mass murderer, responsible for the Columbine High School massacre (d. 1999)
1981 – Hallowicked, American wrestler
1979 – Steve Hofstetter, American comedian, journalist, and author
1978 – Ed Reed, American football player
1977 – Ludacris, American rapper and producer
1974 – DeLisha Milton-Jones, American basketball player and coach
1971 – Markos Moulitsas, American soldier, activist, blogger, and author
1971 – Shelton Quarles, American football player and scout
1970 – Taraji P. Henson, American actress
1970 – Ted Leo, American singer-songwriter and guitarist
1970 – William Joppy, American boxer and coach
1969 – Eduardo Pérez, American baseball player, manager, and sportscaster
1968 – Paul Mayeda Berges, American director and screenwriter
1967 – Harry Connick Jr., American singer-songwriter, pianist, actor, and talk show host
1967 – Maria Bartiromo, American financial journalist and television personality
1967 – Sung Jae-gi, South Korean activist, founded Man of Korea (d. 2013)
1965 – Moby, American singer-songwriter, musician and DJ
1965 – Paul Heyman, American wrestling promoter, manager, and journalist
1964 – Ellis Burks, American baseball player and manager
1962 – Jenny Sanford, American banker and businesswoman
1962 – Kristy McNichol, American actress
1961 – Elizabeth Daily, American actress
1961 – Virginia Madsen, American actress
1960 – Michael P. Leavitt, American soldier
1959 – Andre Dubus III, American novelist and short story writer
1959 – Robert Wrenn, American golfer and sportscaster
1958 – Brad Lesley, American baseball player (d. 2013)
1958 – Phoef Sutton, American screenwriter and producer
1958 – Scott Patterson, American actor
1957 – Jeff Sluman, American golfer
1957 – Jeh Johnson, American political appointee; Secretary of the U.S. Department of Homeland Security
1956 – Tony Gilroy, American director, producer, and screenwriter
1955 – Sharon Lamb, American psychologist and academic
1953 – Tommy Shaw, American singer-songwriter and guitarist
1950 – Amy Madigan, American actress
1949 – Bill Whittington, American race car driver
1946 – Dennis Tufano, American rock singer
1945 – Leo Kottke, American singer-songwriter and guitarist
1943 – Jack Ely, American singer and guitarist (d. 2015)
1943 – Mickey Hart, American drummer, percussionist and musicologist (Grateful Dead)
1942 – Lola Falana, American actress, singer, and dancer
1940 – Brian De Palma, American director, producer, and screenwriter
1940 – Robert Palmer, American businessman, co-founded Mostek
1940 – Theodore Olson, American lawyer and politician, United States Solicitor General
1940 – Thomas K. McCraw, American historian and author (d. 2012)
1939 – Charles Geschke, American businessman, co-founded Adobe Systems
1937 – Robert Crippen, American captain, pilot, and astronaut
1933 – William Luther Pierce, American author and activist (d. 2002)
1932 – Bob Packwood, American politician
1931 – John Reger, American football player (d. 2013)
1930 – Cathryn Damon, American actress and dancer (d. 1987)
1928 – Earl Holliman, American actor
1928 – Reubin Askew, American sergeant, lawyer, and politician, 37th Governor of Florida (d. 2014)
1928 – William X. Kienzle, American priest and author (d. 2001)
1927 – G. David Schine, American soldier and businessman (d. 1996)
1926 – Eddie Miksis, American baseball player (d. 2005)
1924 – Daniel Akaka, American soldier, engineer, and politician
1924 – Tom Landry, American football player and coach (d. 2000)
1923 – Betsy Drake, American actress (d. 2015)
1921 – Leaford Bearskin, American tribal leader and colonel (d. 2012)
1917 – Donald Blakeslee, American colonel and pilot (d. 2008)
1917 – Jessica Mitford, English-American journalist and author (d. 1996)
1916 – Ed Sabol, American film producer, co-founded NFL Films (d. 2015)
1913 – Bear Bryant, American football player and coach (d. 1983)
1903 – Stephen Etnier, American lieutenant and painter (d. 1984)
1901 – D. W. Brooks, American farmer and businessman, founded Gold Kist (d. 1999)
1899 – Jimmie Davis, American singer-songwriter and politician, 47th Governor of Louisiana (d. 2000)
1891 – William Thomas Walsh, American historian, author, and educator (d. 1949)
1885 – Herbert Stothart, American composer and conductor (d. 1949)
1862 – Hawley Harvey Crippen, American physician (d. 1910)
1862 – O. Henry, American short story writer (d. 1910)
1847 – Mary Watson Whitney, American astronomer and academic (d. 1921)
1838 – John Ireland, Irish-American archbishop (d. 1918)
1836 – Fitz Hugh Ludlow, American journalist, author, and explorer (d. 1870)
1829 – Thomas Hill, American painter (d. 1908)
1800 – Daniel S. Dickinson, American lawyer and politician, 13th Lieutenant Governor of New York (d. 1866)
Deaths
2016 – Alexis Arquette, American actress, musician and cabaret performer (b. 1969)
2015 – Dennis Paul Hebert, American businessman and politician (b. 1926)
2014 – Bob Crewe, American singer-songwriter and producer (b. 1930)
2013 – Keith Dunstan, American-Australian journalist and author (b. 1925)
2013 – Marshall Berman, American philosopher, author, and critic (b. 1940)
2013 – Virgil A. Richard, American general (b. 1937)
2012 – J. Christopher Stevens, American lawyer and diplomat, 10th United States Ambassador to Libya (b. 1960)
2010 – Harold Gould, American actor (b. 1923)
2010 – Kevin McCarthy, American actor (b. 1914)
2009 – Jim Carroll, American author, poet and musician (b. 1949)
2009 – Larry Gelbart, American director, producer, and screenwriter (b. 1928)
2007 – Gene Savoy, American explorer, theologian, and author (b. 1927)
2004 – David Mann, American painter and illustrator (b. 1939)
2004 – Fred Ebb, American songwriter (b. 1928)
2003 – John Ritter, American actor (b. 1948)
2002 – David Wisniewski, American author and illustrator (b. 1953)
2002 – Johnny Unitas, American football player and sportscaster (b. 1933)
2002 – Kim Hunter, American actress (b. 1922)
2001 – Alice Stewart Trillin, American author and educator (b. 1938) - Casualties of the September 11 attacks: - Barbara Olson, American lawyer and journalist (b. 1955)
2001 – Alice Stewart Trillin, American author and educator (b. 1938) - Casualties of the September 11 attacks: - Berry Berenson, American photographer, actress, and model (b. 1948)
2001 – Alice Stewart Trillin, American author and educator (b. 1938) - Casualties of the September 11 attacks: - Bill Biggart, American photographer and journalist (b. 1947)
2001 – Alice Stewart Trillin, American author and educator (b. 1938) - Casualties of the September 11 attacks: - Carolyn Beug, American director and producer (b. 1952)
2001 – Alice Stewart Trillin, American author and educator (b. 1938) - Casualties of the September 11 attacks: - Charles Burlingame, American captain and pilot (b. 1949)
2001 – Alice Stewart Trillin, American author and educator (b. 1938) - Casualties of the September 11 attacks: - Daniel M. Lewin, American mathematician and businessman, co-founded Akamai Technologies (b. 1970)
2001 – Alice Stewart Trillin, American author and educator (b. 1938) - Casualties of the September 11 attacks: - David Angell, American screenwriter and television producer (b. 1946)
2001 – Alice Stewart Trillin, American author and educator (b. 1938) - Casualties of the September 11 attacks: - Eamon McEneaney, American lacrosse player and poet (b. 1954)
2001 – Alice Stewart Trillin, American author and educator (b. 1938) - Casualties of the September 11 attacks: - Garnet Bailey, Canadian-American ice hockey player (b. 1948)
2001 – Alice Stewart Trillin, American author and educator (b. 1938) - Casualties of the September 11 attacks: - John P. O'Neill, American FBI agent (b. 1952)
2001 – Alice Stewart Trillin, American author and educator (b. 1938) - Casualties of the September 11 attacks: - Kevin Cosgrove, American business executive (b. 1955)
2001 – Alice Stewart Trillin, American author and educator (b. 1938) - Casualties of the September 11 attacks: - Mohamed Atta, Egyptian terrorist (b. 1968)
2001 – Alice Stewart Trillin, American author and educator (b. 1938) - Casualties of the September 11 attacks: - Mychal Judge, American priest and chaplain (b. 1933)
2001 – Alice Stewart Trillin, American author and educator (b. 1938) - Casualties of the September 11 attacks: - Rick Rescorla, Cornish-American colonel (b. 1939)
2001 – Alice Stewart Trillin, American author and educator (b. 1938) - Casualties of the September 11 attacks: - Ronald Paul Bucca, American fire marshal (b. 1954)
2001 – Alice Stewart Trillin, American author and educator (b. 1938) - Casualties of the September 11 attacks: - Timothy Maude, American general (b. 1947)
2001 – Alice Stewart Trillin, American author and educator (b. 1938) - Casualties of the September 11 attacks: - Wilson Flagg, American admiral (b. 1938)
1998 – Dane Clark, American actor (b. 1913)
1997 – Hannah Weiner, American poet (b. 1928)
1994 – Jessica Tandy, English-American actress (b. 1909)
1993 – Erich Leinsdorf, Austrian-American conductor (b. 1912)
1984 – Jerry Voorhis, American politician (b. 1901)
1978 – Mike Gazella, American baseball player and manager (b. 1895)
1974 – Lois Lenski, American author and illustrator (b. 1893)
1972 – Max Fleischer, American animator, director, and producer (b. 1883)
1966 – Collett E. Woolman, American businessman, co-founded Delta Air Lines (b. 1889)
1965 – Ralph C. Smedley, American educator, founded Toastmasters International (b. 1878)
1959 – Paul Douglas, American actor (b. 1907)
1957 – Mary Proctor, American astronomer (b. 1862)
1935 – Charles Norris, American coroner (b. 1867)
1932 – Stanisław Wigura, Polish pilot and businessman, co-founded the RWD Company (b. 1901)
1915 – William Sprague IV, American businessman and politician, 27th Governor of Rhode Island (b. 1830)
1896 – Francis James Child, American scholar and educator (b. 1825)
Wednesday 11 September 2019
Ohio Public Safety Employee Day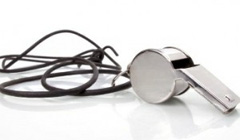 The Public Safety Employer-Employee Cooperation Act of 2007, introduced in the 110th Congress,(H.R. 980, S. 2123) proposed to establish minimum standards for state collec..→