Tuesday 12 September 2023 Calendar with holidays, observances and special days
Calendars
:
US Holidays
,
United Nations Holidays
,
Chocolate holidays
,
Cyber Holidays
,
Environmental Dates
,
Food holidays
,
Germany
,
Health Calendar
,
Mexico
,
New Year in different countries topic
,
Sports and Fitness Special Days
,
Unusual Holidays (Weird and Funny Holidays)
,
Worldwide Holidays
Holidays and observances
Events
2001 – Ansett Australia, Australia's first commercial interstate airline, collapses due to increased strain on the international airline industry, leaving 10,000 people unemployed.
1992 – NASA launches Space Shuttle Endeavour on STS-47 which marked the 50th shuttle mission. On board are Mae Carol Jemison, the first African-American woman in space, Mamoru Mohri, the first Japanese citizen to fly in a US spaceship, and Mark Lee and Jan Davis, the first married couple in space.
1983 – A Wells Fargo depot in West Hartford, Connecticut, United States, is robbed of approximately US$7 million by Los Macheteros.
1974 – Juventude Africana Amílcar Cabral is founded in Guinea-Bissau.
1961 – The African and Malagasy Union is founded.
1959 – Bonanza premieres, the first regularly scheduled TV program presented in color.
1958 – Jack Kilby demonstrates the first working integrated circuit while working at Texas Instruments.
1942 – World War II: First day of the Battle of Edson's Ridge during the Guadalcanal Campaign. U.S. Marines protecting Henderson Field on Guadalcanal are attacked by Imperial Japanese Army forces.
1940 – Cave paintings are discovered in Lascaux, France.
1890 – Salisbury, Rhodesia, is founded.
1847 – Mexican–American War: the Battle of Chapultepec begins.
1814 – Battle of North Point: an American detachment halts the British land advance to Baltimore in the War of 1812.
1309 – The First Siege of Gibraltar takes place in the context of the Spanish Reconquista pitting the forces of the Kingdom of Castile against the Emirate of Granada resulting in a Castilian victory.
490 BC – Battle of Marathon: The conventionally accepted date for the Battle of Marathon. The Athenians and their Plataean allies, defeat the first Persian invasion force of Greece.
Births
1995 – Ryan Potter, American actor. As a voice actor, he has played Hiro Hamada in the animated film Big Hero 6 (2014) and its television series sequel (2017–present).
1993 – Kelsea Ballerini, American Singer. She received a nomination for Best New Artist at the 2017 Grammy Awards.
1989 – Andrew Luck, American football player. Andrew Austen Luck (born September 12, 1989) is a former American football quarterback who played all seven years of his professional career with the Indianapolis Colts of the National Football League (NFL).
1989 – Freddie Freeman, American-Canadian baseball player. Frederick Charles Freeman (born September 12, 1989) is a Canadian-American professional baseball first baseman for the Atlanta Braves of Major League Baseball (MLB).
1986 – Emmy Rossum, American singer and actress. Emmanuelle Grey Rossum (born September 12, 1986) is an American actress, television director, and singer-songwriter.
1983 – Clayton Richard, American baseball player. He has played in Major League Baseball (MLB) for the White Sox, San Diego Padres, Chicago Cubs, and Toronto Blue Jays.
1983 – Daniel Muir, American football player. Daniel Travanti Muir (US: /trəˌvɑːnti ˈmjʊər/ trə-VAHN-tee MEWR; born September 12, 1983) is a former American football defensive tackle in the National Football League (NFL).
1982 – Sal Rinauro, American wrestler. He is best known for his work in Ring of Honor and Full Impact Pro in addition to being a member of The Embassy.
1981 – Jennifer Hudson, American singer and actress. Hudson made her film debut as Effie White in Dreamgirls (2006), for which she received an Academy Award, a Golden Globe Award, a BAFTA Award, and a Screen Actors Guild Award for Best Supporting Actress.
1981 – Staciana Stitts, American swimmer. Staciana Stitts Winfield (born September 12, 1981), née Staciana Stitts, is an American former competition swimmer and breaststroke specialist.
1980 – Sean Burroughs, American baseball player. Sean Patrick Burroughs (born September 12, 1980), is an American former professional baseball third baseman, who played in Major League Baseball (MLB) for the San Diego Padres, Tampa Bay Devil Rays, Arizona Diamondbacks, and Minnesota Twins.
1978 – Benjamin McKenzie, American actor. He appeared in the films Junebug and 88 Minutes.
1978 – Ruben Studdard, American R&B, pop, and gospel singer. He is most well known for his recording career, which has produced hits including "Flying Without Wings," "Sorry 2004," and "Change Me," but he has also segued into television and stage work.
1977 – Jeff Irwin, American singer-songwriter and producer. Jeff Irwin (a.k.a. "the Yeti"; born September 12, 1977) is an American, East Nashville, Tennessee based multi-instrumentalist.
1976 – Bizzy Bone, American rapper. Bryon Anthony McCane II (born September 12, 1976), better known by his stage name Bizzy Bone, AKA Lil' Ripsta, is an American rapper, singer and the youngest member of the Cleveland rap group Bone Thugs-n-Harmony.
1974 – Jennifer Nettles, American singer-songwriter. She also charted as a duet partner on the country version of rock band Bon Jovi's 2006 single "Who Says You Can't Go Home," a Number One hit on the Billboard country charts.
1973 – Paul Walker, American actor and producer (d. 2013), was an American actor and philanthropist best known for his role as Brian O'Conner in The Fast and the Furious franchise. Walker began his career as a child actor during the 1970s and 1980s, but first gained recognition in the early 1990s after appearing in the television soap opera The Young and the Restless.
1972 – Gideon Emery, English-American actor, producer, and screenwriter. He is best known for his role as Deucalion in Teen Wolf and for providing voice-over work in video games, television series and films.
1970 – Nathan Larson, American singer-songwriter and guitarist. Nathan Peter Larson (born September 12, 1970 in Maryland, US) is an American guitarist, singer, songwriter, and author widely known for his numerous film score compositions.
1969 – James Frey, American author and screenwriter. Large parts of the stories were later found to be exaggerated or fabricated, sparking a media controversy.
1969 – Max Boot, Russian-American historian and author. Boot is an American author, consultant, editorialist, lecturer, and military historian.
1968 – Larry LaLonde, American guitarist and songwriter. Reid Laurence "Larry" LaLonde (born September 12, 1968), also known as Ler LaLonde, is an American musician best known as the guitarist for Primus, a position that he has served since 1989, where he is known for his experimental accompaniment to the bass playing of bandmate Les Claypool.
1968 – Paul F. Tompkins, American comedian, actor, and writer. Show with Bob and David, Real Time with Bill Maher, and Best Week Ever, later renamed Best Week Ever with Paul F.
1967 – Louis C.K., American comedian, actor, producer, and screenwriter. Louis Székely (/ˈluːi ˌseɪˈkeɪ/) (born September 12, 1967), better known by his stage name Louis C.K. (/ˈluːi ˌsiːˈkeɪ/), is an American stand-up comedian, writer, actor, and filmmaker.
1967 – Pat Listach, American baseball player, coach, and manager. Patrick Alan Listach (born September 12, 1967) is the former Manager of the Triple-A Tacoma Rainiers of the Pacific Coast League and a former Major League Baseball shortstop, minor league manager, and major league third base coach.
1966 – Ben Folds, American singer-songwriter, guitarist, and producer. Since the band disbanded, Folds has recorded several albums and performed live as a solo artist, with the exception of a brief Ben Folds Five reunion in 2011 in which they recorded the album The Sound of the Life of the Mind.
1965 – Vernon Maxwell, American basketball player, was a shooting guard in the National Basketball Association (NBA) for thirteen seasons during the late 1980s, 1990s, and early 2000s. Maxwell played college basketball for the University of Florida, and led the Florida Gators to their first-ever NCAA tournament appearance.
1964 – Greg Gutfeld, American television journalist and author. Previously, Gutfeld hosted Red Eye w/ Greg Gutfeld, also on the Fox News Channel.
1962 – Amy Yasbeck, American actress. She has guest starred in several television shows and appeared in the films House II: The Second Story, Pretty Woman, Problem Child, Problem Child 2, The Mask, Robin Hood: Men in Tights and Dracula: Dead and Loving It.
1959 – Deron Cherry, American football player and sportscaster. In 1979, he was named the team's MVP.
1958 – Gregg Edelman, American actor and singer. Gregg Edelman (born September 12, 1958) is an American movie, television and theatre actor.
1958 – Wilfred Benítez, American boxer. Wilfred Benítez (born September 12, 1958) is an American-born Puerto Rican former professional boxer and the youngest world champion in the sport's history.
1956 – Chip Beck, American golfer, was a three-time All-American at the University of Georgia. He has four victories on the PGA Tour and twenty runner-up finishes.
1956 – Ricky Rudd, American race car driver and sportscaster. Richard Lee Rudd (born September 12, 1956), nicknamed "The Rooster," is an American former racing driver.
1956 – Sam Brownback, American lawyer and politician, 46th Governor of Kansas. Samuel Dale Brownback (born September 12, 1956) is an American attorney, politician, diplomat and member of the Republican Party who has served as the United States Ambassador at Large for International Religious Freedom since February 2018.
1954 – Robert Gober, American sculptor. His work is often related to domestic and familiar objects such as sinks, doors, and legs.
1953 – Nan Goldin, American photographer. Her most notable work is The Ballad of Sexual Dependency (1986), which documents the post-Stonewall gay subculture and Goldin's family and friends.
1952 – Gerry Beckley, American singer-songwriter and guitarist. Gerald Linford Beckley (born September 12, 1952) is an American singer, songwriter, and musician, and a founding member of the band America.
1951 – Ali-Ollie Woodson, American singer-songwriter and keyboard player (d. 2010), was an American R&B singer, musician, songwriter, keyboardist, drummer, and occasional actor best known for his twelve years with The Temptations alongside Otis Williams. He also worked with Aretha Franklin, Jean Carn, and Bill Pinkney.
1951 – Joe Pantoliano, American actor and producer. Joseph Peter Pantoliano (born September 12, 1951) is an American actor who has often played shady characters, criminals or corrupt individuals.
1950 – Bruce Mahler, American actor and screenwriter. Fackler in the comedy films Police Academy, and as Rabbi Glickman on the sitcom Seinfeld.
1949 – Charles Burlingame, American captain and pilot (d. 2001), was the pilot of American Airlines Flight 77, the aircraft that was crashed by terrorists into the Pentagon during the September 11 attacks.
1948 – Steve Turre, American trombonist and educator. Stephen Johnson Turre (born 12 September 1948 Omaha, Nebraska) is an American jazz trombonist and a pioneer of using seashells as instruments, a composer, arranger, and educator at the collegiate-conservatory level.
1946 – Tony Bellamy, American singer-songwriter and guitarist (d. 2009), was born to parents James Bellamy and Olga Bellamy (nee Avila). He became the lead guitarist, pianist and vocalist for the Native American rock band Redbone in 1968.
1945 – John Mauceri, American conductor and producer. Through his varied career, he has taken the lead in the preservation and performance of many genres of music and has supervised/conducted important premieres by composers as diverse as Debussy, Stockhausen, Korngold, Hindemith, Bernstein, Sibelius, Ives, Elfman, and Shore.
1944 – Barry White, American singer-songwriter (d. 2003), was an American singer-songwriter, musician, record producer and composer.
1944 – Lonnie Mayne, American wrestler (d. 1978), was an American professional wrestler in the 1960s and 1970s who frequently went by the name Moondog Mayne. He wrestled in various National Wrestling Alliance territories, as well as the World Wrestling Federation.
1943 – Leonard Peltier, American political activist and convicted criminal, was convicted of murdering two FBI agents in a June 26, 1975, shooting on the Pine Ridge Reservation in South Dakota. Peltier is an enrolled member of the Turtle Mountain Chippewa, who is also of Lakota and Dakota descent.
1943 – Maria Muldaur, American folk and blues singer, was part of the American folk music revival in the early 1960s. She recorded the 1973 hit song "Midnight at the Oasis" and continues to record albums in the folk traditions.
1940 – Linda Gray, American model and actress, was nominated for the 1981 Primetime Emmy Award for Outstanding Lead Actress in a Drama Series. The role also earned her two Golden Globe Award nominations.
1940 – Mickey Lolich, American baseball player. A three-time All-Star, Lolich is most notable for his performance in the 1968 World Series against the St.
1940 – Stephen J. Solarz, American academic and politician (d. 2010), was a United States Representative from New York whose political career ended in the wake of the House banking scandal. Solarz was keen in international relations of the United States and was both an outspoken critic of President Ronald Reagan's deployment of Marines to Lebanon in 1982 and a cosponsor of the 1991 Gulf War Authorization Act during the Presidency of George H.
1939 – Henry Waxman, American lawyer and politician. Waxman is a member of the Democratic Party.
1939 – Phillip Ramey, American pianist and composer. Phillip Ramey (born September 12, 1939 in Elmhurst, Illinois, United States) is an American composer, pianist, and writer on music.
1938 – Judy Clay, American soul and gospel singer (d. 2001), was an American soul and gospel singer, who achieved greatest success as a member of two recording duos in the 1960s.
1938 – Tatiana Troyanos, American operatic soprano (d. 1993), was an American mezzo-soprano of Greek and German descent, remembered as "one of the defining singers of her generation" (Boston Globe). Her voice, "a paradoxical voice — larger than life yet intensely human, brilliant yet warm, lyric yet dramatic" — "was the kind you recognize after one bar, and never forget", wrote Cori Ellison in Opera News.
1934 – Jaegwon Kim, South Korean-American philosopher and academic, was a Korean-American philosopher who was an emeritus professor at Brown University, but who also taught at several other leading American universities. He is best known for his work on mental causation, the mind-body problem and the metaphysics of supervenience and events.
1931 – George Jones, American singer-songwriter and guitarist (d. 2013), was an American musician, singer and songwriter. He achieved international fame for his long list of hit records, including his best-known song "He Stopped Loving Her Today", as well as his distinctive voice and phrasing.
1930 – Larry Austin, American composer and educator, was an American composer noted for his electronic and computer music works. He was a co-founder and editor of the avant-garde music periodical Source: Music of the Avant Garde.
1929 – Harvey Schmidt, American composer and illustrator, was an American composer for musical theatre and illustrator. He was best known for composing the music for the longest running musical in history, The Fantasticks, which ran off-Broadway for 42 years, from 1960 to 2002.
1928 – Ernie Vandeweghe, Canadian-American basketball player and physician (d. 2014), was an American professional basketball player. He was best known for playing for the New York Knicks of the NBA and for the athletic successes of his family.
1928 – Muriel Siebert, American businesswoman and philanthropist (d. 2013), was known as The First Woman of Finance (despite being preceded in owning a brokerage by Victoria Woodhull) because she was the first woman to own a seat on the New York Stock Exchange and was the first woman to head one of the NYSE's member firms. She joined the 1,365 male members of the exchange on December 28, 1967.
1925 – Stan Lopata, American baseball player (d. 2013), was an American professional baseball player. A catcher, Lopata played in Major League Baseball for 13 seasons in the National League with the Philadelphia Phillies and Milwaukee Braves.
1922 – Jackson Mac Low, American poet, playwright, and composer (d. 2004), was an American poet, performance artist, composer and playwright, known to most readers of poetry as a practioneer of systematic chance operations and other non-intentional compositional methods in his work, which Mac Low first experienced in the musical work of John Cage, Earle Brown, and Christian Wolff. He was married to the artist Iris Lezak from 1962 to 1978, and to the poet Anne Tardos from 1990 until his death.
1920 – Irene Dailey, American actress (d. 2008), was an American stage, film, and television actress.
1916 – Tony Bettenhausen, American race car driver (d. 1961), was an American racing driver, who won the National Championship in 1951 and 1958.
1913 – Jesse Owens, American sprinter and long jumper (d. 1980), was an American track and field athlete and four-time gold medalist in the 1936 Olympic Games.
1904 – John Courtney Murray, American priest and theologian (d. 1967), was an American Jesuit priest and theologian, who was especially known for his efforts to reconcile Catholicism and religious pluralism, particularly focusing on the relationship between religious freedom and the institutions of a democratically structured modern state.
1904 – Lou Moore, American race car driver (d. 1956), was an American racecar driver. He was most known during his racing career for qualifying on the pole position of the 1932 Indianapolis 500.
1902 – Marya Zaturenska, Ukrainian-American poet and author (d. 1982), was an American lyric poet, winner of the Pulitzer Prize for Poetry in 1938.
1900 – Haskell Curry, American mathematician, logician, and academic (d. 1982). Curry is best known for his work in combinatory logic.
1898 – Ben Shahn, Lithuanian-American painter and photographer (d. 1969), was a Lithuanian-born American artist. He is best known for his works of social realism, his left-wing political views, and his series of lectures published as The Shape of Content.
1897 – Walter B. Gibson, American magician and author (d. 1985), was an American author and professional magician, best known for his work creating and being the initial and main writer of the pulp fiction character The Shadow. Gibson, under the pen-name Maxwell Grant, wrote 282 of the 325 Shadow novels published by Street & Smith in their The Shadow magazine of the 1930s and '40s, writing up to "10,000 words a day" to satisfy public demand during the character's golden age.
1892 – Alfred A. Knopf, Sr., American publisher, founded Alfred A. Knopf Inc. (d. 1984). Knopf Sr. and Blanche Knopf in 1915.
1891 – Arthur Hays Sulzberger, American publisher (d. 1968), was the publisher of The New York Times from 1935 to 1961. During that time, daily circulation rose from 465,000 to 713,000 and Sunday circulation from 745,000 to 1.4 million; the staff more than doubled, reaching 5,200; advertising linage grew from 19 million to 62 million column inches per year; and gross income increased almost sevenfold, reaching 117 million dollars.
1880 – H. L. Mencken, American journalist and critic (d. 1956), was an American journalist, essayist, satirist, cultural critic and scholar of American English. He commented widely on the social scene, literature, music, prominent politicians and contemporary movements.
1862 – Carl Eytel, German-American painter and illustrator (d. 1925), was a German American artist who built his reputation for paintings and drawings of desert subjects in the American Southwest. Immigrating to the United States in 1885, he settled in Palm Springs, California in 1903.
1856 – Johann Heinrich Beck, American composer and conductor (d. 1924). Born in Cleveland, Ohio, he wrote a number of pieces for orchestra, as well as a string sextet and a string quartet.
1818 – Richard Jordan Gatling, American inventor, invented the Gatling gun (d. 1903), was an American inventor best known for his invention of the Gatling gun, which is considered to be the first successful machine gun (though it is not a true machine gun by modern definitions).
1812 – Richard March Hoe, American engineer and businessman, invented the Rotary printing press (d. 1886), was an American inventor from New York City who designed a rotary printing press and related advancements, including the "Hoe web perfecting press" in 1871; it used a continuous roll of paper and revolutionized newspaper publishing.
1797 – Samuel Joseph May, American activist (d. 1871), was an American reformer during the nineteenth century, and championed multiple reform movements including education, women's rights, and abolitionism. May argued on behalf of all working people that the rights of humanity were more important than the rights of property and advocated for minimum wages and legal limitations on the amassing of wealth.
1768 – Benjamin Carr, English-American singer-songwriter, educator, and publisher (d. 1831), was an American composer, singer, teacher, and music publisher.
Deaths
2015 – Al Monchak, American baseball player and coach (b. 1917)
2015 – Claudia Card, American philosopher and academic (b. 1940)
2015 – Frank D. Gilroy, American playwright and screenwriter (b. 1925)
2014 – Hugh Royer, Jr., American golfer (b. 1936)
2014 – Ian Paisley, Northern Irish evangelical pastor (Free Presbyterian Church) and politician, 2nd First Minister of Northern Ireland (b. 1926)
2014 – Joe Sample, American pianist and composer (b. 1939)
2013 – Candace Pert, American neuroscientist and pharmacologist (b. 1946)
2013 – Ray Dolby, American engineer and businessman, founded Dolby Laboratories (b. 1933)
2013 – Warren Giese, American football player, coach, and politician (b. 1924)
2012 – Tom Sims, American skateboarder and snowboarder, founded Sims Snowboards (b. 1950)
2009 – Jack Kramer, American tennis player and sportscaster (b. 1921)
2009 – Norman Borlaug, American agronomist and humanitarian, Nobel Prize laureate (b. 1914)
2008 – David Foster Wallace, American novelist, short story writer, and essayist (b. 1962)
2007 – Bobby Byrd, American singer-songwriter and producer (b. 1934)
2005 – Serge Lang, French-American mathematician, author and academic (b. 1927)
2003 – Johnny Cash, American singer-songwriter, guitarist, and actor (b. 1932)
2000 – Stanley Turrentine, American saxophonist, composer, and bandleader (b. 1934)
1999 – Bill Quackenbush, Canadian-American ice hockey player and coach (b. 1922)
1994 – Tom Ewell, American actor (b. 1909)
1993 – Raymond Burr, Canadian-American actor and director (b. 1917)
1992 – Anthony Perkins, American actor, singer, and director (b. 1932)
1987 – John Qualen, Canadian-American actor (b. 1899)
1977 – Robert Lowell, American poet (b. 1917)
1968 – Tommy Armour, Scottish-American golfer and journalist (b. 1894)
1962 – Spot Poles, American baseball player and soldier (b. 1887)
1953 – Lewis Stone, American actor (b. 1879)
1927 – Sarah Frances Whiting, American physicist and astronomer (b. 1847)
1870 – Fitz Hugh Ludlow, American journalist, explorer, and author (b. 1836)
United Nations Day for South-South Cooperation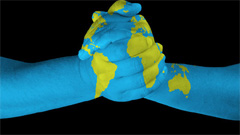 South-South cooperation, as an important element of international cooperation for development, offers viable opportunities for developing countries and countries with eco..→