World Braille Day
World Braille Day is held on January 4. UN 1 November 2018 A/C.3/73/L.5/Rev.1. This event in the first decade of the month January is annual.
Help us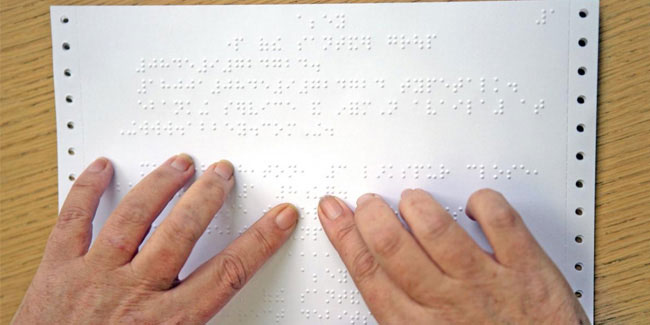 Louis Braille (4 January 1809 – 6 January 1852) was a French educator and inventor of a reading and writing system for use by people who are visually impaired. In 1824, at the age of fifteen, he developed the braille code based on the French alphabet as an improvement on night writing. His system remains virtually unchanged to this day, and is known worldwide simply as braille.
Braille is not a language. Braille takes up more space than the traditional alphabet. so braille books are larger than their print counterparts.
Braille is only capitalized when referring to Louis Braille, the inventor of the system. Most people who are blind don't know braille.
Similar holidays and events, festivals and interesting facts