National Espresso Day in Italy
National Espresso Day in Italy is held on April 17. This event in the second decade of the month April is annual.
Help us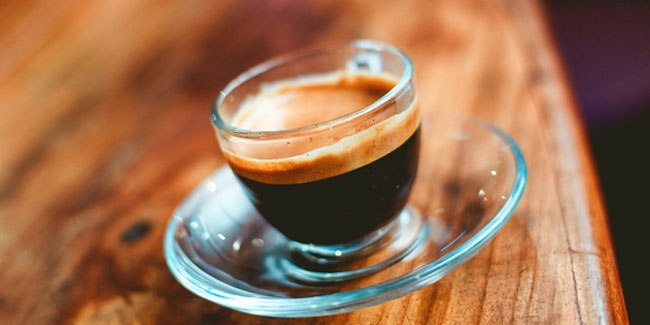 Almost no one knows it, but in Italy April 17 is the only holiday dedicated to espresso coffee. We forget about it perhaps because we are used to celebrating our beloved coffee at the bar every morning, then also after lunch and even after dinner. Abroad, however, they remember it all right and use this occasion as an opportunity to promote Italian espresso and educate about its consumption.
This is a recent tradition (promoted since 2009) for a drink that is consumed every day at the rate of 70 million cups but to which, perhaps, not enough attention is paid.
Very often you can tell if an espresso is good even without trying it. Just look at the cleanliness of the machine and grinder, which should be perfectly tidy, and observe whether the barista completely empties the portafilter from the already used coffee. Cups should never be stacked on top of the machine, but arranged in no more than two rows so that they are all hot when espresso is served.
Similar holidays and events, festivals and interesting facts

National Eggs Benedict Day, National Baked Ham with Pineapple Day and Day of the Mushroom in USA on April 16
;

Malbec World Day on April 17
(Malbec is a purple grape variety used in making red wine. MWD is celebrated to commemorate the day when president Domingo Faustino Sarmiento of Argentina officially made it his mission to transform Argentina's wine industry. On that day, back in 1853, he tasked Michel Aimé Pouget, a French soil expert, to bring over new vines);

National Cheeseball Day in USA on April 17
;

National Animal Crackers Day in USA on April 18
;

International Pizza Cake Day on April 18
;

World Trifle Day on April 18
;

National Rice Ball Day in USA on April 19
;

Garlic Day on April 19