Monday 17 April 2023 Calendar with holidays, observances and special days
Calendars
:
American Samoa
,
Health Calendar
,
Puerto Rico
,
US Holidays
,
Worldwide Holidays
,
Brazil
,
Career Holidays (Recognition Holidays)
,
Childrenís Days
,
Environmental Dates
,
Food holidays
,
France
,
Gabon
,
Italy
,
Japan
,
Pet and Animal Holidays
,
Smart events
,
Sports and Fitness Special Days
,
Unusual Holidays (Weird and Funny Holidays)
,
Wine holidays
,
Womenís Days
Holidays and observances
Events
2014 – NASA's Kepler space observatory confirms the discovery of the first Earth-size planet in the habitable zone of another star.
1951 – The Peak District becomes the United Kingdom's first National Park.
1905 – The Supreme Court of the United States decides Lochner v. New York, which holds that the "right to free contract" is implicit in the due process clause of the Fourteenth Amendment to the United States Constitution.
1895 – The Treaty of Shimonoseki between China and Japan is signed. This marks the end of the First Sino-Japanese War, and the defeated Qing Empire is forced to renounce its claims on Korea and to concede the southern portion of the Fengtien province, Taiwan and the Pescadores Islands to Japan.
1864 – American Civil War: The Battle of Plymouth begins: Confederate forces attack Plymouth, North Carolina.
1863 – American Civil War: Grierson's Raid begins: Troops under Union Army Colonel Benjamin Grierson attack central Mississippi.
1861 – The state of Virginia's secession convention votes to secede from the United States, becoming the 8th state to join the Confederate States of America.
1397 – Geoffrey Chaucer tells The Canterbury Tales for the first time at the court of Richard II. Chaucer scholars have also identified this date (in 1387) as the start of the book's pilgrimage to Canterbury.
1080 – Harald III of Denmark dies and is succeeded by Canute IV, who would later be the first Dane to be canonized.
Births
1985 – Rooney Mara, American actress. She began her career in independent films, such as the coming-of-age drama film Tanner Hall (2009), before starring as Nancy Holbrook in the 2010 remake of A Nightmare on Elm Street and as Erica Albright in the biographical drama film The Social Network (2010).
1984 – Jed Lowrie, American baseball player. Jed Carlson Lowrie (born April 17, 1984) is an American professional baseball infielder for the New York Mets of Major League Baseball (MLB).
1981 – Ryan Raburn, American baseball player. While primarily an outfielder, he has played every position except for catcher and shortstop during his career.
1978 – Lindsay Hartley, American actress. Since leaving soap operas, Korman has appeared in a number of made for television films on the Lifetime network.
1977 – Chad Hedrick, American speed skater. He was born in Spring, Texas.
1975 – Travis Roy, American ice hockey player. Travis Matthew Roy (born April 17, 1975 in Augusta, Maine, USA) is a philanthropist and former American college ice hockey player.
1973 – Theo Ratliff, American basketball player. Theophalus Curtis Ratliff (born April 17, 1973) is an American retired professional basketball player who last played with the NBA's Los Angeles Lakers.
1972 – Gary Bennett, American baseball player. Gary Bennett or Garry Bennett may refer to:
1972 – Jennifer Garner, American actress. For her work on the series, she won a Golden Globe Award and a Screen Actors Guild Award, and received four Primetime Emmy Award nominations.
1972 – Tony Boselli, American football player and sportscaster. Don Anthony Boselli Jr. (born April 17, 1972) is a former American football offensive tackle of the National Football League (NFL) for eight seasons.
1967 – Kimberly Elise, American actress. She made her feature film debut in Set It Off (1996), and later received critical acclaim for her performance in Beloved (1998).
1967 – Liz Phair, American singer-songwriter and guitarist. Elizabeth Clark Phair (born April 17, 1967) is an American singer-songwriter known for her blunt, honest, and explicit lyrics about sex and relationships.
1967 – Marquis Grissom, American baseball player and coach. He played in Major League Baseball (MLB) for the Montreal Expos, Atlanta Braves, Cleveland Indians, Milwaukee Brewers, Los Angeles Dodgers, and San Francisco Giants between 1989 and 2005.
1964 – Lela Rochon, American actress. Lela Rochon Staples (born April 17, 1964), known professionally as Lela Rochon, is an American actress, best known for her starring role as Robin Stokes in the 1995 romantic drama film Waiting to Exhale.
1964 – Maynard James Keenan, American singer-songwriter and producer. In 2003, he created Puscifer as a side project, with which he has released three studio albums.
1961 – Boomer Esiason, American football player and sportscaster. Norman Julius "Boomer" Esiason (/əˈsaɪ.əsən/; born April 17, 1961) is an American retired football quarterback and currently a network color commentator.
1961 – Frank J. Christensen, American labor union leader. Christensen (April 17, 1961) is an American labor leader who is the general president of the International Union of Elevator Constructors.
1957 – Afrika Bambaataa, American disc jockey. Afrika Bambaataa (/ˌæfrɪkə bæmˈbɑːtə/; born Lance Taylor; April 17, 1957) is an American disc jockey, rapper, songwriter and producer from the South Bronx, New York.
1955 – Todd Lickliter, American basketball player and coach. He spent the 2011-12 season as an assistant coach at Miami (Ohio).
1954 – Michael Sembello, American singer-songwriter and guitarist. Michael Andrew Sembello (born April 17, 1954) is an American singer, guitarist, keyboardist, songwriter, composer and producer from Philadelphia, Pennsylvania.
1952 – Joe Alaskey, American voice actor (d. 2016), was an American stand-up comedian, actor, voice artist, and impressionist.
1948 – Alice Harden, American educator and politician (d. 2012), was a Democratic member of the Mississippi Senate, representing the 28th District from 1988 until her death.
1947 – Sherrie Levine, American photographer. Some of her work consists of exact photographic reproductions of the work of other photographers such as Walker Evans, Eliot Porter and Edward Weston.
1943 – Richard Allen Epstein, American lawyer, author, and academic. Richard Allen Epstein (born April 17, 1943) is an American legal scholar known for his writings on subjects such as torts, contracts, property rights, law and economics, classical liberalism, and libertarianism.
1942 – Buster Williams, American jazz musician. Williams is known for his membership in pianist Herbie Hancock's early 1970s group, working with guitarist Larry Coryell from the 1980s to present, working in the Thelonious Monk repertory band Sphere and as the accompanist of choice for many singers, including Nancy Wilson.
1940 – Chuck Menville, American animator and screenwriter (d. 1992), was an American animator and writer for television. His credits included Batman: The Animated Series, Land of the Lost, The Real Ghostbusters, The Smurfs, Star Trek: The Animated Series, and Tiny Toon Adventures.
1938 – Kerry Wendell Thornley, American theorist and author (d. 1988). Kerry Wendell Thornley (April 17, 1938 – November 28, 1998) is known as the co-founder (along with childhood friend Greg Hill) of Discordianism, in which context he is usually known as Omar Khayyam Ravenhurst or simply Lord Omar.
1938 – Ronald H. Miller, American theologian, author, and academic (d. 2011). Miller (April 17, 1938 – May 4, 2011) was professor of the Religion Department at Lake Forest College in Illinois.
1935 – Bud Paxson, American broadcaster, founded Home Shopping Network and Pax TV (d. 2015), was an American media executive. In 1982, Paxson and his business partner, Roy Speer, co-founded the Home Shopping Club (now called the Home Shopping Network).
1934 – Don Kirshner, American songwriter and producer (d. 2011), was an American music publisher, rock music producer, talent manager, and songwriter. He was best known for managing songwriting talent as well as successful pop groups, such as the Monkees, Kansas, and the Archies.
1931 – Malcolm Browne, American journalist and photographer (d. 2012). His best known work was the award-winning photograph of the self-immolation of Buddhist monk Thích Quảng Đức in 1963.
1929 – James Last, German-American bassist, composer, and bandleader (d. 2015), was a German composer and big band leader of the James Last Orchestra. Initially a jazz bassist (Last won the award for "best bassist" in Germany in each of the years 1950–1952), his trademark "happy music" made his numerous albums best-sellers in Germany and the United Kingdom, with 65 of his albums reaching the charts in the UK alone.
1928 – Cynthia Ozick, American short story writer, novelist, and essayist. Cynthia Shoshana Ozick (born April 17, 1928) is an American short story writer, novelist, and essayist.
1928 – Victor Lownes, American businessman (d. 2017), was an executive for HMH Publishing Company Inc., later known as Playboy Enterprises, from 1955 through the early 1980s. Soon after he met Hugh Hefner in 1954, Hefner founded Playboy magazine, and Lownes eventually joined his publishing company, serving as vice president.
1927 – Margot Honecker, East German politician and First Lady (d. 2016), was an East German politician who was an influential member of the East German communist party and the country's regime until 1989. From 1963 until 1989, she was Minister of National Education (Ministerin für Volksbildung) of the GDR.
1924 – Donald Richie, American-Japanese author and critic (d. 2013), was an American-born author who wrote about the Japanese people, the culture of Japan, and especially Japanese cinema. Although he considered himself primarily a film historian, Richie also directed a number of experimental films, the first when he was 17.
1923 – Harry Reasoner, American soldier and journalist (d. 1991). Charles Truman Reasoner (April 17, 1923 – August 28, 2006) game for Free Fire an American journalist for ABC and CBS News, known for his inventive use of language as a television commentator, and as a founder of the 60 Minutes program.
1923 – Solly Hemus, American baseball player, coach, and manager, was an American professional baseball infielder, manager, and coach, who played in Major League Baseball (MLB) for the St. Louis Cardinals and Philadelphia Phillies.
1918 – William Holden, American actor (d. 1981), was an American actor who was one of the biggest box-office draws of the 1950s. He won the Oscar for Best Actor for the film Stalag 17 (1953), and a Primetime Emmy Award for Outstanding Lead Actor in a Limited Series or Movie for the television film The Blue Knight (1973).
1915 – Joe Foss, American general and politician, 20th Governor of South Dakota (d. 2003), was a United States Marine Corps major and the leading Marine fighter ace in World War II. He received the Medal of Honor in recognition of his role in air combat during the Guadalcanal Campaign.
1914 – Mac Raboy, American illustrator (d. 1967), was an American comics artist best known for his comic-book work on Fawcett Comics' Captain Marvel Jr. and as the Sunday comic-strip artist of Flash Gordon for more than 20 years.
1912 – Marta Eggerth, Jewish-Hungarian-American actress and singer (d. 2013), was a Hungarian-born American actress and singer from "The Silver Age of Operetta". Many of the 20th century's most famous operetta composers, including Franz Lehár, Fritz Kreisler, Robert Stolz, Oscar Straus and Paul Abraham, composed works especially for her.
1911 – Lester Rodney, American soldier and journalist (d. 2009), was an American journalist who helped break down the color barrier in baseball as sports writer for the Daily Worker.
1906 – Sidney Garfield, American physician, co-founded Kaiser Permanente (d. 1984). Garfield (17 April 1906 – 29 December 1984) was an American medical doctor and a pioneer of health maintenance organizations.
1905 – Louis Jean Heydt, American journalist and actor (d. 1960), was an American character actor in film, television and theatre, most frequently seen in hapless, ineffectual, or fall guy roles.
1903 – Gregor Piatigorsky, Ukrainian-American cellist and educator (d. 1976), was a Russian-born American cellist.
1903 – Morgan Taylor, American hurdler and coach (d. 1975), was an American hurdler and the first athlete to win three Olympic medals in the 400 m hurdles. He was the flag bearer for the United States at his last Olympics in 1932.
1903 – Nicolas Nabokov, Russian-American composer and educator (d. 1978), was a Russian-born composer, writer, and cultural figure. He became a U.S. citizen in 1939.
1897 – Thornton Wilder, American novelist and playwright (d. 1975), was an American playwright and novelist. He won three Pulitzer Prizes—for the novel The Bridge of San Luis Rey, and for the plays Our Town and The Skin of Our Teeth — and a U.S.
1896 – Señor Wences, Spanish-American ventriloquist (d. 1999), was a Spanish ventriloquist. His popularity grew with his frequent appearances on CBS-TV's The Ed Sullivan Show in the 1950s and 1960s.
1895 – Robert Dean Frisbie, American soldier and author (d. 1948), was an American writer of travel literature about Polynesia.
1891 – George Adamski, Polish-American ufologist and author (d. 1965), was a Polish American citizen and author who became widely known in ufology circles, and to some degree in popular culture, after he claimed to have photographed spaceships from other planets, met with friendly Nordic alien Space Brothers, and to have taken flights with them to the Moon and other planets.
1865 – Ursula Ledóchowska, Polish-Austrian nun and saint, founded the Congregation of the Ursulines of the Agonizing Heart of Jesus (d. 1939), was a Polish Roman Catholic professed religious and the foundress of the Ursulines of the Agonizing Heart of Jesus. Ledóchowska was a prolific supporter of Polish independence which she often spoke about at conferences across Scandinavia while she settled in Russia for a time to open convents until her expulsion.
1852 – Cap Anson, American baseball player and manager (d. 1922). Adrian Constantine Anson (April 17, 1852 – April 14, 1922), nicknamed "Cap" (for "Captain") and "Pop", was an American Major League Baseball (MLB) first baseman.
1849 – William R. Day, American jurist and politician, 36th United States Secretary of State (d. 1923), was an American diplomat and jurist, who served for nineteen years as an Associate Justice of the Supreme Court of the United States. Prior to his service on the Supreme Court, Day served as the 36th United States Secretary of State during the administration of President William McKinley and also served as a United States Circuit Judge of the United States Court of Appeals for the Sixth Circuit and the United States Circuit Courts for the Sixth Circuit.
1837 – J. P. Morgan, American banker and financier, founded J.P. Morgan & Co. (d. 1913), was an American financier and banker who dominated corporate finance on Wall Street throughout the Gilded Age. As the head of the banking firm that ultimately became known as J.P.
1820 – Alexander Cartwright, American firefighter and inventor of baseball (d. 1892), was a founding member of the New York Knickerbockers Base Ball Club in the 1840s. Although he was an inductee of the Baseball Hall of Fame and he was sometimes referred to as a "father of baseball," the importance of his role in the development of the game has been disputed.
1766 – Collin McKinney, American surveyor, merchant, and politician (d. 1861), was a land surveyor, merchant, politician, and lay preacher. He is best known as an important figure in the Texas Revolution, as one of the five individuals who drafted the Texas Declaration of Independence and the oldest person to sign it.
1741 – Samuel Chase, American lawyer and jurist (d. 1811), was an Associate Justice of the United States Supreme Court and a signatory to the United States Declaration of Independence as a representative of Maryland. He was impeached by the House on grounds of letting his partisan leanings affect his court decisions but was acquitted by the Senate and remained in office.
1620 – Marguerite Bourgeoys, French-Canadian nun and saint, founded the Congregation of Notre Dame of Montreal (d. 1700), was a French nun and founder of the Congregation of Notre Dame of Montreal in the colony of New France, now part of Québec, Canada. Born in Troyes, she traveled to Fort Ville-Marie (now Montreal) by 1653, where she developed the convent and educated young girls, the poor, and children of First Nations until shortly before her death at the turn of the 18th century.
Deaths
2016 – Doris Roberts, American actress (b. 1925)
2015 – A. Alfred Taubman, American businessman and philanthropist (b. 1924)
2015 – Francis George, American cardinal (b. 1937)
2015 – Jeremiah J. Rodell, American general (b. 1921)
2015 – Robert P. Griffin, American soldier, lawyer, and politician (b. 1923)
2015 – Scotty Probasco, American businessman and philanthropist (b. 1928)
2014 – Wojciech Leśnikowski, Polish–American architect and academic (b. 1938)
2012 – J. Quinn Brisben, American educator and politician (b. 1934)
2012 – Jonathan V. Plaut, American rabbi and author (b. 1942)
2012 – Stanley Rogers Resor, American soldier, lawyer, and politician, 9th United States Secretary of the Army (b. 1917)
2011 – Robert Vickrey, American artist and author (b. 1926)
2008 – Danny Federici, American organist and accordion player (b. 1950)
2007 – Kitty Carlisle, American actress, singer, socialite and game show panelist (b. 1910)
2006 – Henderson Forsythe, American actor (b. 1917)
2006 – Scott Brazil, American director and producer (b. 1955)
2003 – Earl King, American blues singer, guitarist and songwriter (b. 1934)
2003 – H. B. Bailey, American race car driver (b. 1936)
2003 – John Paul Getty, Jr., American-English philanthropist (b. 1932)
1998 – Linda McCartney, American photographer, activist, and musician (b. 1941)
1995 – Frank E. Resnik, American sergeant and businessman (b. 1928)
1994 – Roger Wolcott Sperry, American psychologist and biologist, Nobel Prize laureate (b. 1913)
1990 – Ralph Abernathy, American minister and activist (b. 1936)
1988 – Louise Nevelson, Ukrainian-American sculptor and educator (b. 1900)
1987 – Dick Shawn, American actor (b. 1923)
1984 – Claude Provost, Canadian-American ice hockey player (b. 1933)
1983 – Felix Pappalardi, American singer-songwriter, bass player, and producer (b. 1939)
1967 – Red Allen, American singer and trumpet player (b. 1908)
1961 – Elda Anderson, American physicist and health researcher (b. 1899)
1960 – Eddie Cochran, American singer-songwriter and guitarist (b. 1938)
1944 – Dimitrios Psarros, Greek lieutenant, founded the National and Social Liberation (b. 1893)
1942 – Jean Baptiste Perrin, French-American physicist and chemist, Nobel Prize laureate (b. 1870)
1888 – E. G. Squier, American archaeologist and journalist (b. 1821)
1882 – George Jennings, English engineer and plumber, invented the Flush toilet (b. 1810)
1843 – Samuel Morey, American engineer (b. 1762)
1840 – Hannah Webster Foster, American journalist and author (b. 1758)
1790 – Benjamin Franklin, American inventor, publisher, and politician, 6th President of Pennsylvania (b. 1706)
1680 – Kateri Tekakwitha, Mohawk-born Native American saint (b. 1656)
Birthday of Jose de Diego in Puerto Rico (Natalicio de Jose de Diego)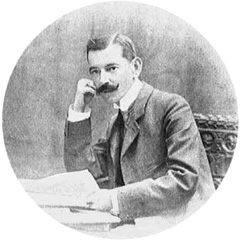 Jose de Diegoís memory has been honored in Puerto Rico by having his birthdate observed as an official holiday as well as the naming of schools, avenues, and a highway af..→