Peasant Struggle Day in Brazil
Peasant Struggle Day in Brazil is held on April 17. Established in 1996 in memory of repressions against the Landless Movement. This event in the second decade of the month April is annual.
Help us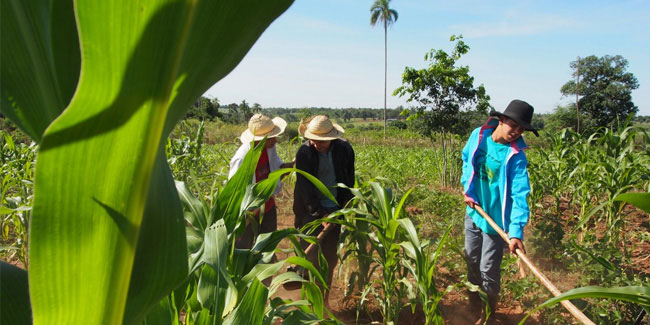 Landless Workers Movement, Portuguese Movimento dos Trabalhadores Rurais Sem Terra, Brazilian social movement seeking agrarian reform through land expropriation. The Landless Workers Movement is one of the largest and most-influential social movements in Latin America. Thousands of Brazilian families live in its land-occupation settlements in an effort to redistribute land to rural workers for small-scale farming. Brazil is characterized by extreme inequality, with nearly 2 percent of landowners controlling approximately half of all agricultural land.
Similar holidays and events, festivals and interesting facts

Metallurgist Engineer Day in Brazil on April 10
;

Military Engineer Day and Engineering Day in Brazil on April 10
;

Friend's Day in Brazil on April 18
;

Brazilian Army Day on April 19
(Dia do Indio or Dia do Exército);

Indian Day in Brazil on April 19
;

Tiradentes' Day in Brazil on April 21
(Joaquim José da Silva Xavier known as Tiradentes);
Discovery Day in Brazil on April 22
(Dia do Descobrimento do Brasil)