Thursday 18 April 2019 Calendar with holidays, observances and special days
Holidays and observances
Army Day in Iran
Auctioneers Day (is one of the world's most ancient professions, having begun more than 2,000 years ago. Third Saturday of April)
Coma Patients' Day in Poland
Friend's Day in Brazil
High Five Day
International Pizza Cake Day
Invention Day in Japan
Kiribati Health Day
National Animal Crackers Day in USA
Newspaper Columnist Day
Pet Owners Independence Day
Events
1988 – The United States launches Operation Praying Mantis against Iranian naval forces in the largest naval battle since World War II.
1983 – A suicide bomber in Lebanon destroys the United States embassy in Beirut, killing 63 people.
1980 – The Republic of Zimbabwe (formerly Rhodesia) comes into being, with Canaan Banana as the country's first President. The Zimbabwean dollar replaces the Rhodesian dollar as the official currency.
1955 – Twenty-nine nations meet at Bandung, Indonesia, for the first Asian-African Conference.
1949 – The keel for the aircraft carrier USS United States is laid down at Newport News Drydock and Shipbuilding. However, construction is canceled five days later, resulting in the Revolt of the Admirals.
1847 – American victory at the battle of Cerro Gordo opens the way for invasion of Mexico.
1831 – The University of Alabama is founded in Tuscaloosa, Alabama.
1775 – American Revolution: The British advancement by sea begins; Paul Revere and other riders warn the countryside of the troop movements.
1738 – Real Academia de la Historia ("Royal Academy of History") is founded in Madrid.
1232 – The Spanish town of Arjona declares independence and names its native Muhammad ibn Yusuf as ruler. This marks the Muhammad's first rise to prominence; he would later establish the Nasrid Emirate of Granada, the last independent Muslim state in Spain.
1025 – Bolesław Chrobry is crowned in Gniezno, becoming the first King of Poland.
Births
1996 – Mariah Bell, American figure skater
1986 – Billy Butler, American baseball player
1986 – Maurice Edu, American soccer player
1986 – Taylor Griffin, American basketball player
1984 – America Ferrera, American actress and producer
1984 – Red Bryant, American football player
1983 – Reeve Carney, American singer-songwriter, guitarist, and actor
1982 – Blair Late, American singer-songwriter and journalist
1982 – Greg Camarillo, American football player
1982 – Ricardo Colclough, Canadian-American football player
1981 – Brian Buscher, American baseball player
1980 – Justin Levens, American mixed martial artist (d. 2008)
1979 – Ethan Cohn, American actor
1979 – Kourtney Kardashian, American model and businesswoman
1979 – Michael Bradley, American basketball player and coach
1977 – Dan LaCouture, American ice hockey player
1976 – Gavin Creel, American actor and singer
1976 – Justin Ross, American politician
1976 – Melissa Joan Hart, American actress, director, and producer
1974 – Mark Tremonti, American singer-songwriter, guitarist, and producer
1974 – Millie Corretjer, Puerto Rican-American actress and singer
1973 – Brady Clark, American baseball player
1973 – Derrick Brooks, American football player
1972 – Eli Roth, American actor, director, producer, and screenwriter
1972 – Rosa Clemente, American journalist and activist
1970 – Greg Eklund, American drummer and guitarist
1970 – Rico Brogna, American baseball player and coach
1969 – Keith DeCandido, American author
1967 – Maria Bello, American actress and writer
1963 – Conan O'Brien, American actor, producer, screenwriter, and talk show host
1963 – Eric McCormack, Canadian-American actor and producer
1962 – Jeff Dunham, American comedian and ventriloquist
1961 – John Podhoretz, American journalist and author
1961 – Kelly Hansen, American singer-songwriter
1959 – Susan Faludi, American journalist and author
1956 – Eric Roberts, American actor
1954 – Robert Greenberg, American pianist and composer
1953 – Rick Moranis, Canadian-American actor, comedian, singer and screenwriter
1950 – Kenny Ortega, American director, producer, and choreographer
1950 – Tina Chow, American model and jewelry designer (d. 1992)
1949 – Geoff Bodine, American race car driver
1947 – Cindy Pickett, American actress
1947 – Dorothy Lyman, American actress
1947 – James Woods, American actor and producer
1946 – Tommy Shannon, American bass guitarist
1945 – Richard Bausch, American novelist and short story writer
1945 – Robert Bausch, American novelist and short story writer
1944 – Kathy Acker, American author and poet (d. 1997)
1944 – Robert Hanssen, American FBI agent and double agent
1942 – Robert Christgau, American journalist and critic
1942 – Steve Blass, American baseball player and sportscaster
1940 – Joseph L. Goldstein, American biochemist and geneticist, Nobel Prize laureate
1939 – Glen Hardin, American pianist and arranger
1939 – Thomas J. Moyer, American lawyer and judge (d. 2010)
1937 – Jan Kaplický, Czech architect, designed the Selfridges Building (d. 2009)
1936 – Roger Graef, American-English criminologist, director, and producer
1934 – George Shirley, American tenor and educator
1934 – James Drury, American actor
1931 – Bill Miles, American director and producer (d. 2013)
1927 – Samuel P. Huntington, American political scientist, author, and academic (d. 2008)
1924 – Clarence "Gatemouth" Brown, American singer-songwriter and guitarist (d. 2005)
1924 – Henry Hyde, American commander, lawyer, and politician (d. 2007)
1922 – Barbara Hale, American actress (d. 2017)
1920 – John F. Wiley, American football player and coach (d. 2013)
1919 – Virginia O'Brien, American actress and singer (d. 2001)
1918 – Clifton Hillegass, American publisher, founded CliffsNotes (d. 2001)
1918 – Tony Mottola, American guitarist and composer (d. 2004)
1917 – Ty LaForest, Canadian-American baseball player (d. 1947)
1916 – Carl Burgos, American illustrator (d. 1984)
1915 – Joy Davidman, Polish-Ukrainian Jewish American poet and author (d. 1960)
1911 – Maurice Goldhaber, Ukrainian Jewish-American physicist and academic (d. 2011)
1907 – Miklós Rózsa, Hungarian-American composer and conductor (d. 1995)
1905 – George H. Hitchings, American physician and pharmacologist, Nobel Prize laureate (d. 1998)
1904 – Pigmeat Markham, African-American comedian, singer, and dancer (d. 1981)
1901 – Al Lewis, American songwriter (d. 1967)
1892 – Eugene Houdry, French-American mechanical engineer and inventor (d. 1962)
1888 – Duffy Lewis, American baseball player, coach, and manager (d. 1979)
1880 – Sam Crawford, American baseball player, coach, and umpire (d. 1968)
1864 – Richard Harding Davis, American journalist and author (d. 1916)
1857 – Clarence Darrow, American lawyer (d. 1938)
1813 – James McCune Smith, African-American physician, apothecary, abolitionist, and author (d. 1865)
Deaths
2014 – Sanford Jay Frank, American screenwriter and producer (b. 1954)
2013 – Cordell Mosson, American bass player (b. 1952)
2012 – Dick Clark, American television host and producer, founded Dick Clark Productions (b. 1929)
2012 – K. D. Wentworth, American author (b. 1951)
2005 – Sam Mills, American football player and coach (b. 1959)
2003 – Edgar F. Codd, English-American soldier, pilot, and computer scientist (b. 1923)
2002 – Wahoo McDaniel, American football player and wrestler (b. 1938)
1998 – Terry Sanford, American lieutenant and politician, 65th Governor of North Carolina (b. 1917)
1996 – Bernard Edwards, American bass player and producer (b. 1952)
1996 – Brook Berringer, American football player (b. 1973)
1986 – Marcel Dassault, French businessman, founded Dassault Aviation (b. 1892)
1964 – Ben Hecht, American director, producer, and screenwriter (b. 1894)
1963 – Meyer Jacobstein, American academic and politician (b. 1880)
1959 – Irving Cummings, American actor, director, and producer (b. 1888)
1955 – Albert Einstein, German-American physicist, engineer, and academic (b. 1879)
1945 – Ernie Pyle, American journalist and soldier (b. 1900)
1945 – John Ambrose Fleming, English physicist and engineer, invented the vacuum tube (b. 1849)
1942 – Gertrude Vanderbilt Whitney, American heiress, sculptor and art collector, founded the Whitney Museum of American Art (b. 1875)
1938 – George Bryant, American archer (b. 1878)
1936 – Milton Brown, American singer and bandleader (b. 1903)
Thursday 18 April 2019
Holy Thursday in U.S. Virgin Islands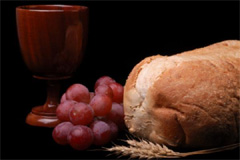 Maundy Thursday (also known as Holy Thursday, Covenant Thursday, Great and Holy Thursday, Sheer Thursday, and Thursday of Mysteries) is the Christian holy day falling on ..→
Thursday 18 April 2019
The International Day for Monuments and Sites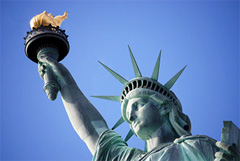 The International Day for Monuments and Sites was proposed by the International Council on Monuments and Sites (ICOMOS) on 18 April 1982 and approved by the General Assem..→