Winegrower and Winemaker's Day in Ukraine
Winegrower and Winemaker's Day in Ukraine is held on November 12. Celebrated on the second Sunday of November. This event in the second decade of the month November is annual.
Help us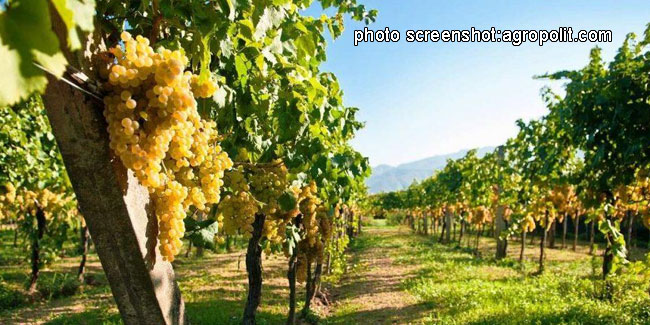 Many international grape varieties are grown in Ukraine, such as Cabernet Sauvignon, Merlot, Chardonnay and Riesling. The wine industry of Ukraine is well-established with long traditions. Several brands of wine from Ukraine are exported to bordering countries, the European Union, and North America.
A wine culture existed in today's Ukraine already in the 4th century BC at the south coast of the Crimea. Presses and amphoras were found from this period. Wine cultivation in the northern part of the country (around Kyiv and Chernihiv) however only started in the 11th century by monks.
Similar holidays and events, festivals and interesting facts

International Tempranillo Day on November 9
(Celebrated always on the 2nd Thursday of November);

National Zinfandel Day in US on November 15
(Celebrated on the 3rd Wednesday in November);

International Beaujolais Day on November 16
(Date for 2023; observed on the third Thursday in November);

International Carmenère Day on November 24
(Created in 2014, this festival originally celebrated the 20th anniversary of a grape that was 'lost,' then rediscovered);

Cabernet Franc Day on December 4
(It's a way to prove that this variety is "More Than a Blending Grape!");

National Sangria Day in USA on December 20
;

National Champagne Day in USA on December 31