King Rama IV Memorial Day in Thailand
King Rama IV Memorial Day in Thailand is held on October 1. This event in the first decade of the month October is annual.
Help us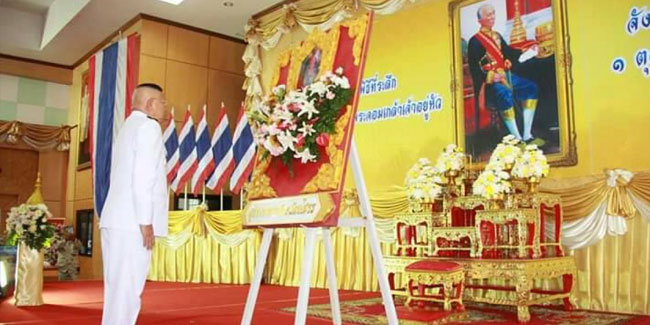 State ceremony. Adopted 22 July 2014. Observed on 18 October from 2011 to 2013.
King Mongkut was born in 1804, he was the son of King Rama II and Queen Srisuriyentra as his mother, he was the grandson of King Rama I, the founder of the Chakri Dynasty, and was the younger brother of King Rama III as another mother, King Mongkut succeeded to the throne in 1851, aged 47. In the reign of his brother (King Rama III), he had for 27 years in the priesthood, and had become a famous Pali scholar, he became a Buddhist novice at the age of 14 years and later entered the priesthood.
King Mongkut did great changes in studying and practice of Buddhism in Thailand, bringing back a knowledge of a pure doctrine of Lord Buddha, which had become largely lost over centuries, he taught the other priests to obey the doctrine and the teaching of Lord Buddha strictly, and he established the Buddhist Sect, called Thammayuth Nigaya. King Mongkut had much leisure to study many languages which were Pali, Sanskrit, Cambodian, English and Latin.
Similar holidays and events, festivals and interesting facts