Forest Engineer Day in Mexico
Forest Engineer Day in Mexico is held on August 16. This event in the second decade of the month August is annual.
Help us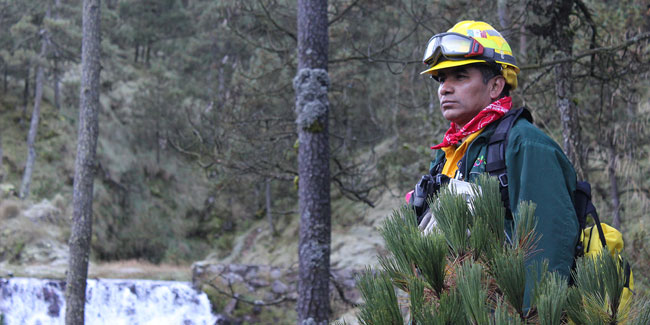 Let's start by knowing how much a forestry engineer earns in Mexico, the most experienced professionals in this area receive an annual salary of $10,000. And if you are a recent graduate, how much does an inexperienced forester earn? Entry-level positions start at approximately $6,500 per year.
Worldwide, the first school to study and train foresters was established in 1811 in Tharandt, Germany. From then on, other European countries sent young people to study at this house in Germany, as in the case of Agustín Pascual from Spain, founder of Forestry in that country and who later contributed to the formation of the School of Forestry Engineers in Villaviciosa, Madrid, in 1848, the first in the Spanish-speaking world. In 1855, after the first promotion of 29 engineers, the Forestry Administration was created, which incorporated these professionals, distinguishing them from the previously existing forestry commissioners, saying that "they are not agents of the elections but conservators of the forests" (Gil Sánchez, 2007). In Europe, every country has at least one school of forestry engineering. In America, the first school was founded in 1895, in Baltimore, in the United States.
August 16 in Mexico is celebrated as Forestry Engineer's Day, a day in honor of professionals in the management, preservation and adaptation of a resource as important as it is complex: forests and their environment. The choice of the date of this day is due to the memory of the first forestry engineer who graduated from an Argentine University, which occurred on August 16, 1962, when Héctor Reuter obtained his degree at the then National University of Córdoba (currently that Faculty depends on the National University of Santiago del Estero) and has spread throughout America.
Similar holidays and events, festivals and interesting facts

Engineer's Day in Dominican Republic on August 14
;

Energy Engineer's Day in Poland on August 14
;
National Amateur Radio Day in Chile on August 14
;

National Cereal Grower's Day in Argentina on August 14
;

Forest Engineer's Day in Argentina on August 16
;

National Medical Dosimetrist Day in US on August 16
(Held on the third Wednesday of August);

Mexican Electrodiagnostic Technician Day on August 16
;

Engineer's Day in Colombia on August 17
;

Vet Day in El Salvador on August 17
(Día del veterinario);

National Veterinarian Zootechnician Day in Mexico on August 17