Kokborok Day
Kokborok Day is held on January 19. Tripura, India. This event in the second decade of the month January is annual.
Help us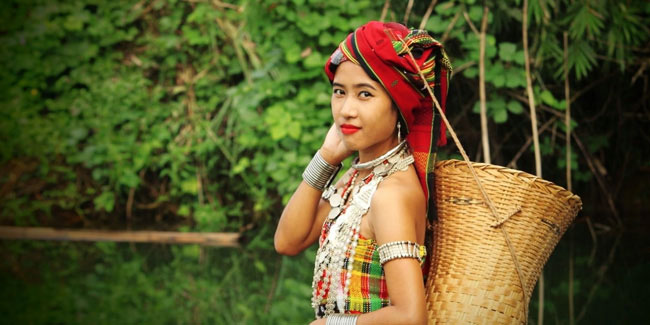 Kokborok Day or Borok Day is a festival celebrated in the Northeast Indian state of Tripura to celebrate the development of the Kokborok language. This day is chosen to commemorate its initial recognition as an official language in 1979.
Kokborok is the Indigenous language of Tripura, spoken for thousands of years among the indigenous communities of Tripura."Kok" means language and "borok" means people (the people who speak Kokborok). Kokborok is one of the Tibeto-Burman languages widely spoken in the Northeast part of India and neighbouring Chittagong hill tracts of Bangladesh. The language is spoken mainly by the Debbarma, Kalai, Reang, Jamatia, Tripura, Noatia, Rupini, Murasing and Uchoi people.
Similar holidays and events, festivals and interesting facts

National Undhiyu Day in Gujarat, India on January 16
;

Netaji Subhas Chandra Bose's Jayanti on January 23
(Orissa, Tripura, and West Bengal, India);

Uttar Pradesh Day in India on January 24
;

National Voters' Day in India on January 25
;

Republic Day in India on January 26
;

Martyrs' Day in India on January 30
;

Amartithi on January 31
(Meherabad, India, followers of Meher Baba)