Apple Day
Apple Day is held on October 21. United Kingdom. This event in the third decade of the month October is annual.
Help us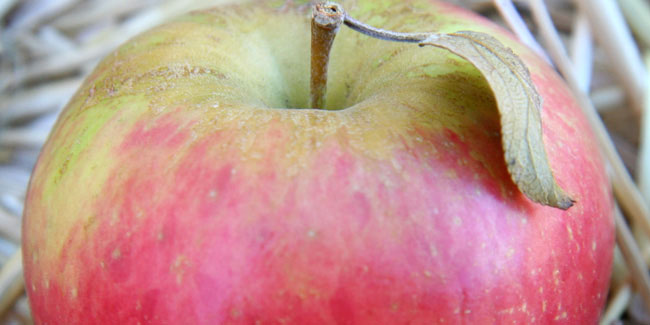 Apple Day was initiated by Common Ground on 21 October 1990 at an event in Covent Garden, London, and has been celebrated in each subsequent year. Over the next few years, the number of events being organised around the country grew from more than 60 in 1991 to 300 by 1997 and over 600 in 2000, some attracting thousands of people. Apple Day has played a part in raising awareness not only of the importance of orchards to our landscape and culture, but also in the provenance and traceability of food.
Each year, alongside tasting, juicing, baking, pruning and grafting, an imaginative array of games and creative activities have flourished – ranging from simple apple printing to mummers' apple plays, new songs and poetry evenings.
Similar holidays and events, festivals and interesting facts

National Brandied Fruit Day in USA on October 20
;

World Champagne Day on October 20
(Celebrated on the penultimate Friday of October);

National Office Chocolate Day in USA on October 20
;

Cook's Day in El Salvador on October 20
(Día del cocinero);

International Day of the Nacho on October 21
(nachos first appeared in 1943 in Piedras Negras, a small Mexican city which is very near to the U.S. military base Fort Duncan, in Texas);

Sweetest Day in Great Lakes region on October 21
(is celebrated on the third Saturday in October);

National Pumpkin Cheesecake Day in USA on October 21
;

National Tequeño Day in Venezuela on October 21
;

National Nut Day in USA on October 22
;

Austrian Sparkling Wine Day on October 22