National Frozen Food Day in USA
National Frozen Food Day in USA is held on March 6. This event in the first decade of the month March is annual.
Help us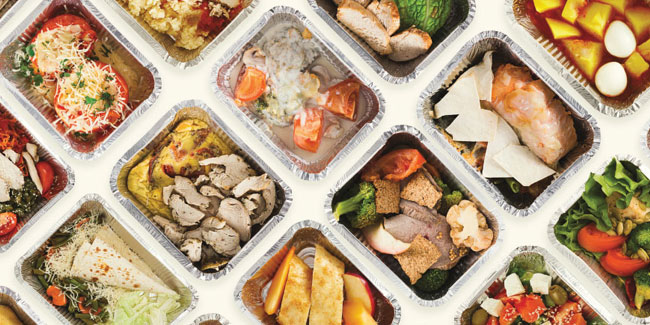 One might think that Frozen Food Day is not one of those celebrations that are expected to be NATIONAL ones. Not officially at least. Like one of all those Egg McMuffin,†Banana Bread or Plum Pudding†unofficial food holidays. Not that we donít recognize the importance of any of those, but this day is really big, enormously important and absolutely official. It was established by President Reagan. In his Proclamation #5157 Mr. President said: "Now, Therefore, I, Ronald Reagan, President of the United States of America, do hereby proclaim March 6, 1984, as Frozen Food Day, and I call upon the American people to observe such day with appropriate ceremonies and activities. "And, so this became a true National day of recognition and celebration.Ē And it was made for a reason. For reasons, actually. The first reason that comes to mind is the miserable existence an average civilized person would have without that nice ice cream bucket and a couple of pizzas in their freezer. The second one is the great impact refrigerating foods has had on development of human society in general. And we mean it. With big cities growing and many citizens forgetting what a cow or a sheep looks like, we would have had all sorts of problems in providing everyday fulfilling vitaminized existence for so many people who live far from their food sources. Refrigerating was the solution to many food problems. The process of inventing appliances and methods had taken some time and perseverance. But finally in 1928, when Freon, a new class of synthetic refrigerants which didnít kill people who worked with it, was discovered, the industrial world began to thrive. Especially the food industry. Refrigeration†tore down the barriers of climates, seasons and distances. Now, no matter what time of the year it is or where the nearest farm is located, we can always have†yummy frozen foods, as full of vitamins, minerals, and other beneficial nutrients as the fresh ones, according to scientists. So lets believe them and celebrate this day ďwith appropriate ceremonies and activities." What activities could those be? Eating something frozen, of course! (Donít take it literally, pop it into your microwave first. If itís not an ice cream, of course.) But then againÖdonít we do exactly that every day now? So why not arrange a party and eat that something with your friends?
Similar holidays and events, festivals and interesting facts