Sunday 21 May 2023 Calendar with holidays, observances and special days
Calendars
:
Food holidays
,
Health Calendar
,
India
,
Sri Lanka
,
US Holidays
,
United Nations Holidays
,
Worldwide Holidays
,
Career Holidays (Recognition Holidays)
,
Chile
,
Environmental Dates
,
France
,
Germany
,
Greece
,
Israel
,
Italy
,
Mexico
,
Spain
,
Sweden
,
United Kingdom
,
Unusual Holidays (Weird and Funny Holidays)
,
Venezuela
Holidays and observances
Events
1961 – American civil rights movement: Alabama Governor John Malcolm Patterson declares martial law in an attempt to restore order after race riots break out.
1937 – A Soviet station, North Pole-1, becomes the first scientific research settlement to operate on the drift ice of the Arctic Ocean.
1934 – Oskaloosa, Iowa, becomes the first municipality in the United States to fingerprint all of its citizens.
1932 – Bad weather forces Amelia Earhart to land in a pasture in Derry, Northern Ireland, and she thereby becomes the first woman to fly solo across the Atlantic Ocean.
1927 – Charles Lindbergh touches down at Le Bourget Field in Paris, completing the world's first solo nonstop flight across the Atlantic Ocean.
1904 – The Fédération Internationale de Football Association (FIFA) is founded in Paris.
1881 – The American Red Cross is established by Clara Barton in Washington, D.C.
1871 – Opening of the first rack railway in Europe, the Rigi-Bahnen on Mount Rigi.
1864 – American Civil War: The Battle of Spotsylvania Court House ends.
1863 – American Civil War: The Union Army succeeds in closing off the last escape route from Port Hudson, Louisiana, in preparation for the coming siege.
1809 – The first day of the Battle of Aspern-Essling between the Austrian army led by Archduke Charles and the French army led by Napoleon I of France sees the French attack across the Danube held.
Births
1992 – Hutch Dano, American actor. Hutchings Royal "Hutch" Dano (born May 21, 1992) is an American actor, writer, producer, and musician.
1981 – Edson Buddle, American soccer player. He is one of only 11 players to have scored 100 goals in MLS history.
1981 – Josh Hamilton, American baseball player. Hamilton is a five-time MLB All-Star and won the American League Most Valuable Player Award (MVP) in 2010.
1974 – Fairuza Balk, American actress. Balk also appeared in Valmont, The Craft, The Island of Dr.
1974 – Havoc, American rapper and producer. havoc, Havoc, Havocs, Havok, or Havock may also refer to:
1973 – Stewart Cink, American golfer. He spent over 40 weeks in the top 10 of the Official World Golf Ranking from 2004 to 2009, reaching a career best ranking of 5th in 2008.
1972 – The Notorious B.I.G., American rapper (d. 1997). He is widely considered to be one of the greatest rappers of all time.
1970 – Dorsey Levens, American football player and sportscaster. He helped the Packers win the Vince Lombardi Trophy in Super Bowl XXXI against the New England Patriots.
1969 – George LeMieux, American lawyer and politician, was a United States Senator from Florida from 2009 to 2011. He is chairman of the Florida-based law firm of Gunster Yoakley & Stewart and was chief of staff to Governor Charlie Crist.
1969 – Pete Sandoval, Salvadoran-born American drummer. He plays Sabian cymbals and Evans heads.
1967 – Blake Schwarzenbach, American singer and guitarist. Although experiencing little mainstream success himself, Schwarzenbach and groups he has been a member of have influenced a variety of musical groups.
1966 – Lisa Edelstein, American actress and playwright. Lisa Cuddy on the Fox medical drama series House.
1963 – Dave Specter, American guitarist. Dave Specter (born May 21, 1963, Chicago, Illinois) is an American Chicago blues and jazz guitarist.
1963 – Richard Appel, American screenwriter and producer. He attended Harvard University and wrote for the Harvard Lampoon.
1962 – David Crumb, American composer and educator. His music is not as avant-garde or experimental as his father's; it has been called "attractive, accessible, imaginative, well-crafted" by the Chicago-Sun Times, and "expressive and beautiful" by the American Record Guide: reviews listed on the Presser bio.
1960 – Jeffrey Toobin, American lawyer and essayist. During the Iran–Contra affair, he served as an associate counsel in the Department of Justice, and moved from law into writing during the 1990s.
1960 – Kent Hrbek, American baseball player and sportscaster. Kent Alan Hrbek (/ˈhɜːrbɛk/; born May 21, 1960 in Minneapolis, Minnesota), nicknamed Herbie, is a former American Major League Baseball first baseman.
1959 – Nick Cassavetes, American actor, director, and screenwriter. Nicholas David Rowland Cassavetes (born May 21, 1959) is an American actor, director and writer.
1958 – Jefery Levy, American director, producer, and screenwriter. Levy is also an attorney and member of the State Bar of California, as well as a former teaching faculty member at the University of Southern California film school.
1958 – Naeem Khan, Indian-American fashion designer. Naeem Khan (born May 21, 1958) is an Indian-American fashion designer known for his ornate and intricately detailed gowns, and for dressing First Lady Michelle Obama, Queen Noor of Jordan, and Catherine, Duchess of Cambridge.
1957 – Judge Reinhold, American actor and producer. Edward Ernest "Judge" Reinhold Jr. (born May 21, 1957) is an American actor, voice actor, stand-up comedian, singer and filmmaker who has starred in several Hollywood movies, such as Ruthless People, Fast Times at Ridgemont High, Gremlins, and Daddy's Dyin': Who's Got the Will?, and both trilogies for Beverly Hills Cop and The Santa Clause.
1955 – Stan Lynch, American drummer, songwriter, and producer. He was the original drummer for Tom Petty and the Heartbreakers for 18 years until his departure in 1994.
1954 – Marc Ribot, American guitarist and composer. Marc Ribot (/ˈriːboʊ/; born May 21, 1954) is an American guitarist and composer.
1952 – Mr. T, American actor and wrestler. T (born Lawrence Tureaud; May 21, 1952) is an American actor, bodyguard, television personality, and retired professional wrestler, known for his roles as B.
1951 – Al Franken, American actor, screenwriter, and politician. Alan Stuart Franken (born May 21, 1951) is an American politician, comedian, media personality, and author who served as a United States senator from Minnesota from 2009 to 2018.
1947 – Bill Champlin, American singer-songwriter, guitarist, and producer. He performed lead vocals on three of Chicago's biggest hits of the 1980s, 1984's "Hard Habit to Break" and "Look Away" and "I Don't Wanna Live Without Your Love" in 1988.
1947 – Linda Laubenstein, American physician and academic (d. 1992), was an American physician and early HIV/AIDS researcher. She was among the first doctors in the United States to recognize the AIDS epidemic of the early 1980s; she co-authored the first article linking AIDS with Kaposi's sarcoma.
1944 – Janet Dailey, American author and entrepreneur (d. 2013), was an American author of numerous romance novels as Janet Dailey (her married name). Her novels have been translated into nineteen languages and have sold more than 300 million copies worldwide.
1942 – Danny Ongais, American race car driver. Danny Ongais (born May 21, 1942) is an American former racing driver.
1941 – Bobby Cox, American baseball player and manager. Robert Joe Cox (born May 21, 1941) is an American former professional baseball third baseman and manager in Major League Baseball (MLB).
1941 – Ronald Isley, American singer-songwriter and producer. Ronald Isley (/ˈaɪzliː/; born May 21, 1941), also known as Mr.
1936 – Günter Blobel, Polish-American biologist and academic, Nobel Prize laureate, was a Silesian German and American biologist and 1999 Nobel Prize laureate in Physiology for the discovery that proteins have intrinsic signals that govern their transport and localization in the cell.
1934 – Bob Northern, American horn player and bandleader. Robert "Bob" Northern (born May 21, 1934), known professionally as Brother Ah, is an American jazz French hornist.
1928 – Alice Drummond, American actress (d. 2016). A veteran Off-Broadway performer, in 1970, she was nominated for the Tony Award for Best Featured Actress in a Play for her performance as Mrs.
1926 – Robert Creeley, American novelist, essayist, and poet (d. 2005), was an American poet and author of more than sixty books. He is usually associated with the Black Mountain poets, though his verse aesthetic diverged from that school's.
1924 – Peggy Cass, American actress, comedian, and game show panelist (d. 1999), was an American actress, comedian, game show panelist, and announcer. She was nominated for an Academy Award for Best Supporting Actress and a Golden Globe Award for Best Supporting Actress – Motion Picture for her performance in the 1958 film Auntie Mame.
1923 – Ara Parseghian, American football player and coach, was an American football player and coach who guided the University of Notre Dame to national championships in 1966 and 1973. He is noted for bringing Notre Dame's Fighting Irish football program from years of futility back into a national contender in 1964 and is widely regarded alongside Knute Rockne and Frank Leahy as a part of the "Holy Trinity" of Notre Dame head coaches.
1923 – Armand Borel, Swiss-American mathematician and academic (d. 2003), was a Swiss mathematician, born in La Chaux-de-Fonds, and was a permanent professor at the Institute for Advanced Study in Princeton, New Jersey, United States from 1957 to 1993. He worked in algebraic topology, in the theory of Lie groups, and was one of the creators of the contemporary theory of linear algebraic groups.
1921 – Sandy Douglas, English computer scientist and academic, designed OXO (d. 2010), was a British professor of computer science, credited with creating the first graphical computer game OXO (also known as Noughts and Crosses) a tic-tac-toe computer game in 1952 on the EDSAC computer at University of Cambridge.
1920 – Bill Barber, American tuba player and educator (d. 2007). William Charles Barber (born July 11, 1952) is a Canadian former professional ice hockey forward who played twelve seasons for the Philadelphia Flyers in the National Hockey League (NHL).
1919 – George P. Mitchell, American businessman and philanthropist (d. 2013), was an American businessman, real estate developer and philanthropist from Texas credited with pioneering the economic extraction of shale gas.
1918 – Dennis Day, American singer and actor (d. 1988), was an American singer, radio, television and film personality and comedian of Irish descent.
1917 – Raymond Burr, Canadian-American actor and director (d. 1993), was a Canadian-American actor primarily known for his title roles in the television dramas Perry Mason and Ironside.
1916 – Harold Robbins, American author and screenwriter (d. 1997), was an American author of popular novels. One of the best-selling writers of all time, he penned over 25 best-sellers, selling over 750 million copies in 32 languages.
1912 – John Curtis Gowan, American psychologist and academic (d. 1986), was a psychologist who studied, along with E. Paul Torrance, the development of creative capabilities in children and gifted populations.
1912 – Monty Stratton, American baseball player and coach (d. 1982), was a Major League Baseball pitcher. He was born in Palacios, Texas, some sources claim he was born in Wagner, TX United States, but lived in Greenville, Texas, for part of his life.
1907 – John C. Allen, American roller coaster designer (d. 1979). Allen (May 21, 1907 – August 17, 1979) was a roller coaster designer who was responsible for the revival of wooden roller coasters which began in the 1960s.
1904 – Fats Waller, American singer-songwriter and pianist (d. 1943), was an American jazz pianist, organist, composer, violinist, singer, and comedic entertainer. His innovations in the Harlem stride style laid the groundwork for modern jazz piano.
1903 – Manly Wade Wellman, American author (d. 1986), was an American writer.
1902 – Anatole Litvak, Ukrainian-American director, producer, and screenwriter (d. 1974), was a Ukrainian-born, Lithuanian-American filmmaker who wrote, directed, and produced films in various countries and languages. He began his theatrical training at age 13 in Petrograd.
1902 – Earl Averill, American baseball player (d. 1983), was an American professional baseball player. He played in Major League Baseball (MLB) as a center fielder from 1929 to 1941, including 11 seasons for the Cleveland Indians.
1902 – Marcel Breuer, Hungarian-American architect and academic, designed the Ameritrust Tower (d. 1981), was a Hungarian-born modernist architect, and furniture designer. At the Bauhaus he designed the Wassily Chair and the Cesca Chair which is "among the 10 most important chairs of the 20th century." Breuer extended the sculpture vocabulary he had developed in the carpentry shop at the Bauhaus into a personal architecture that made him one of the world's most popular architects at the peak of 20th-century design.
1901 – Horace Heidt, American pianist, bandleader, and radio host (d. 1986), was an American pianist, big band leader, and radio and television personality. His band, Horace Heidt and his Musical Knights, toured vaudeville and performed on radio and television during the 1930s and 1940s.
1898 – Armand Hammer, American physician and businessman, founded Occidental Petroleum (d. 1990), was an American business manager and owner, most closely associated with Occidental Petroleum, a company he ran from 1957 until his death, though he was known as well for his art collection, his philanthropy, and for his close ties to the Soviet Union.
1755 – Alfred Moore, American lawyer and judge (d. 1810), was a North Carolina judge who became a justice of the Supreme Court of the United States. Moore Square, a park located in the Moore Square Historic District in Raleigh, North Carolina was named in his honor, as was Moore County, established in 1784, also in the state of North Carolina.
Deaths
2016 – Nick Menza, American drummer and songwriter (b. 1964)
2015 – Fred Gladding, American baseball player and coach (b. 1936)
2014 – Evelyn Blackmon, American businesswoman and politician (b. 1924)
2014 – Johnny Gray, American baseball player (b. 1926)
2013 – Bob Thompson, American pianist and composer (b. 1924)
2013 – Cot Deal, American baseball player and coach (b. 1923)
2013 – David Voelker, American businessman and philanthropist (b. 1953)
2013 – Frank Comstock, American trombonist, composer, and conductor (b. 1922)
2013 – Leonard Marsh, American businessman, co-founded Snapple (b. 1933)
2012 – Bill Stewart, American football player and coach (b. 1952)
2006 – Billy Walker, American singer-songwriter and guitarist (b. 1929)
2006 – Katherine Dunham, American dancer, choreographer, and author (b. 1909)
2006 – Spencer Clark, American race car driver (b. 1987)
2005 – Howard Morris, American actor and director (b. 1919)
2003 – Alejandro de Tomaso, Argentinian-Italian race car driver and businessman, founded De Tomaso (b. 1928)
2003 – Frank D. White, American captain, banker, and politician, 41st Governor of Arkansas (b. 1933)
2002 – Niki de Saint Phalle, French-American sculptor and painter (b. 1930)
2000 – Mark R. Hughes, American businessman, founded Herbalife (b. 1956)
1998 – Robert Gist, American actor and director (b. 1917)
1996 – Lash LaRue, American actor and producer (b. 1917)
1996 – Paul Delph, American singer-songwriter and producer (b. 1957)
1995 – Les Aspin, American captain and politician, 18th United States Secretary of Defense (b. 1938)
1973 – Vaughn Monroe, American singer, trumpet player, bandleader, and actor (b. 1911)
1965 – Geoffrey de Havilland, English pilot and engineer, designed the de Havilland Mosquito (b. 1882)
1952 – John Garfield, American actor (b. 1913)
1949 – Klaus Mann, German-American novelist, playwright, and critic (b. 1906)
1935 – Jane Addams, American activist and author, co-founded Hull House, Nobel Prize laureate (b. 1860)
1911 – Williamina Fleming, Scottish-American astronomer and academic (b. 1857)
1862 – John Drew, Irish-American actor and manager (b. 1827)
1690 – John Eliot, English-American minister and missionary (b. 1604)
1664 – Elizabeth Poole, English settler, founded Taunton, Massachusetts (b. 1588)
1542 – Hernando de Soto, Spanish-American explorer (b. 1496)
World Day for Cultural Diversity for Dialogue and Development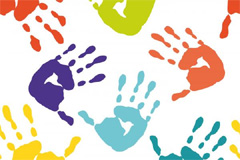 In 2001, UNESCO adopted the Universal Declaration on Cultural Diversity and in December 2002, the UN General Assembly, in its resolution 57/249, declared May 21 to be the..→