Tuesday 21 May 2019 Calendar with holidays, observances and special days
Holidays and observances
Events
1961 – American civil rights movement: Alabama Governor John Malcolm Patterson declares martial law in an attempt to restore order after race riots break out.
1937 – A Soviet station, North Pole-1, becomes the first scientific research settlement to operate on the drift ice of the Arctic Ocean.
1934 – Oskaloosa, Iowa, becomes the first municipality in the United States to fingerprint all of its citizens.
1932 – Bad weather forces Amelia Earhart to land in a pasture in Derry, Northern Ireland, and she thereby becomes the first woman to fly solo across the Atlantic Ocean.
1927 – Charles Lindbergh touches down at Le Bourget Field in Paris, completing the world's first solo nonstop flight across the Atlantic Ocean.
1904 – The Fédération Internationale de Football Association (FIFA) is founded in Paris.
1881 – The American Red Cross is established by Clara Barton in Washington, D.C.
1871 – Opening of the first rack railway in Europe, the Rigi-Bahnen on Mount Rigi.
1864 – American Civil War: The Battle of Spotsylvania Court House ends.
1863 – American Civil War: The Union Army succeeds in closing off the last escape route from Port Hudson, Louisiana, in preparation for the coming siege.
1809 – The first day of the Battle of Aspern-Essling between the Austrian army led by Archduke Charles and the French army led by Napoleon I of France sees the French attack across the Danube held.
Births
1992 – Hutch Dano, American actor
1985 – Andrew Miller, American baseball player
1981 – Craig Anderson, American ice hockey player
1981 – Edson Buddle, American soccer player
1981 – Josh Hamilton, American baseball player
1979 – Scott Smith, American mixed martial artist
1974 – Fairuza Balk, American actress
1974 – Havoc, American rapper and producer
1973 – Stewart Cink, American golfer
1972 – The Notorious B.I.G., American rapper (d. 1997)
1970 – Dorsey Levens, American football player and sportscaster
1969 – George LeMieux, American lawyer and politician
1969 – Pete Sandoval, Salvadoran-born American drummer
1967 – Blake Schwarzenbach, American singer and guitarist
1966 – Lisa Edelstein, American actress and playwright
1963 – Dave Specter, American guitarist
1963 – Richard Appel, American screenwriter and producer
1962 – David Crumb, American composer and educator
1960 – Jeffrey Dahmer, American serial killer (d. 1994)
1960 – Jeffrey Toobin, American lawyer and essayist
1960 – Kent Hrbek, American baseball player and sportscaster
1959 – Nick Cassavetes, American actor, director, and screenwriter
1958 – Jefery Levy, American director, producer, and screenwriter
1958 – Naeem Khan, Indian-American fashion designer
1957 – James Bailey, American basketball player
1957 – Judge Reinhold, American actor and producer
1955 – Stan Lynch, American drummer, songwriter, and producer
1954 – Marc Ribot, American guitarist and composer
1952 – Mr. T, American actor and wrestler
1951 – Al Franken, American actor, screenwriter, and politician
1947 – Bill Champlin, American singer-songwriter, guitarist, and producer
1947 – Linda Laubenstein, American physician and academic (d. 1992)
1945 – Richard Hatch, American actor, writer, and producer (d. 2017)
1944 – Janet Dailey, American author and entrepreneur (d. 2013)
1942 – Danny Ongais, American race car driver
1941 – Bobby Cox, American baseball player and manager
1941 – Ronald Isley, American singer-songwriter and producer
1936 – Günter Blobel, Polish-American biologist and academic, Nobel Prize laureate
1934 – Bob Northern, American horn player and bandleader
1928 – Alice Drummond, American actress (d. 2016)
1926 – Robert Creeley, American novelist, essayist, and poet (d. 2005)
1924 – Peggy Cass, American actress, comedian, and game show panelist (d. 1999)
1923 – Ara Parseghian, American football player and coach
1923 – Armand Borel, Swiss-American mathematician and academic (d. 2003)
1921 – Sandy Douglas, English computer scientist and academic, designed OXO (d. 2010)
1920 – Bill Barber, American tuba player and educator (d. 2007)
1919 – George P. Mitchell, American businessman and philanthropist (d. 2013)
1918 – Dennis Day, American singer and actor (d. 1988)
1917 – Raymond Burr, Canadian-American actor and director (d. 1993)
1916 – Harold Robbins, American author and screenwriter (d. 1997)
1912 – John Curtis Gowan, American psychologist and academic (d. 1986)
1912 – Monty Stratton, American baseball player and coach (d. 1982)
1907 – John C. Allen, American roller coaster designer (d. 1979)
1904 – Fats Waller, American singer-songwriter and pianist (d. 1943)
1904 – Robert Montgomery, American actor and director (d. 1981)
1903 – Manly Wade Wellman, American author (d. 1986)
1902 – Anatole Litvak, Ukrainian-American director, producer, and screenwriter (d. 1974)
1902 – Earl Averill, American baseball player (d. 1983)
1902 – Marcel Breuer, Hungarian-American architect and academic, designed the Ameritrust Tower (d. 1981)
1901 – Horace Heidt, American pianist, bandleader, and radio host (d. 1986)
1901 – Sam Jaffe, American film producer and agent (d. 2000)
1898 – Armand Hammer, American physician and businessman, founded Occidental Petroleum (d. 1990)
1898 – Carl Johnson, American long jumper (d. 1932)
1898 – John McLaughlin, American painter and translator (d. 1976)
1755 – Alfred Moore, American lawyer and judge (d. 1810)
Deaths
2016 – Nick Menza, American drummer and songwriter (b. 1964)
2015 – Fred Gladding, American baseball player and coach (b. 1936)
2015 – Louis Johnson, American bass player and producer (b. 1955)
2014 – Evelyn Blackmon, American businesswoman and politician (b. 1924)
2014 – Johnny Gray, American baseball player (b. 1926)
2013 – Bob Thompson, American pianist and composer (b. 1924)
2013 – Cot Deal, American baseball player and coach (b. 1923)
2013 – David Voelker, American businessman and philanthropist (b. 1953)
2013 – Frank Comstock, American trombonist, composer, and conductor (b. 1922)
2013 – Leonard Marsh, American businessman, co-founded Snapple (b. 1933)
2012 – Bill Stewart, American football player and coach (b. 1952)
2006 – Billy Walker, American singer-songwriter and guitarist (b. 1929)
2006 – Katherine Dunham, American dancer, choreographer, and author (b. 1909)
2006 – Spencer Clark, American race car driver (b. 1987)
2005 – Howard Morris, American actor and director (b. 1919)
2005 – Stephen Elliott, American actor (b. 1918)
2003 – Alejandro de Tomaso, Argentinian-Italian race car driver and businessman, founded De Tomaso (b. 1928)
2003 – Frank D. White, American captain, banker, and politician, 41st Governor of Arkansas (b. 1933)
2002 – Niki de Saint Phalle, French-American sculptor and painter (b. 1930)
2000 – Mark R. Hughes, American businessman, founded Herbalife (b. 1956)
1998 – Robert Gist, American actor and director (b. 1917)
1996 – Lash LaRue, American actor and producer (b. 1917)
1996 – Paul Delph, American singer-songwriter and producer (b. 1957)
1995 – Les Aspin, American captain and politician, 18th United States Secretary of Defense (b. 1938)
1988 – Sammy Davis, Sr., American actor and dancer (b. 1900)
1973 – Vaughn Monroe, American singer, trumpet player, bandleader, and actor (b. 1911)
1965 – Geoffrey de Havilland, English pilot and engineer, designed the de Havilland Mosquito (b. 1882)
1952 – John Garfield, American actor (b. 1913)
1949 – Klaus Mann, German-American novelist, playwright, and critic (b. 1906)
1935 – Jane Addams, American activist and author, co-founded Hull House, Nobel Prize laureate (b. 1860)
1911 – Williamina Fleming, Scottish-American astronomer and academic (b. 1857)
1862 – John Drew, Irish-American actor and manager (b. 1827)
1690 – John Eliot, English-American minister and missionary (b. 1604)
1664 – Elizabeth Poole, English settler, founded Taunton, Massachusetts (b. 1588)
1542 – Hernando de Soto, Spanish-American explorer (b. 1496)
Tuesday 21 May 2019
World Day for Cultural Diversity for Dialogue and Development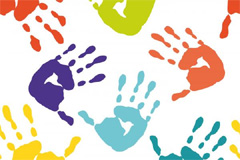 In 2001, UNESCO adopted the Universal Declaration on Cultural Diversity and in December 2002, the UN General Assembly, in its resolution 57/249, declared May 21 to be the..→