Saturday 2 November 2019 Calendar with holidays, observances and special days
Holidays and observances
Events
In 2017 researchers at the University of Rochester Medical Center identify four genes Ė KRAS, CDKN2A, SMAD4, and TP53 Ė responsible for how long patients survive with pancreatic cancer.
In 2017 researchers from the University of Aberdeen report that a single dose of the drug Trodusquemine can "melt away" fat inside arteries.
In 2017 scientists report that significant changes in the position and structure of the brain have been found in astronauts who have taken trips in space, based on MRI studies. Astronauts who took longer space trips were associated with greater brain changes.
1988 – The Morris worm, the first Internet-distributed computer worm to gain significant mainstream media attention, is launched from MIT.
1984 – Capital punishment: Velma Barfield becomes the first woman executed in the United States since 1962.
1967 – Vietnam War: US President Lyndon B. Johnson and "The Wise Men" conclude that the American people should be given more optimistic reports on the progress of the war.
1966 – The Cuban Adjustment Act comes into force, allowing 123,000 Cubans the opportunity to apply for permanent residence in the United States.
1959 – The first section of the M1 motorway, the first inter-urban motorway in the United Kingdom, is opened between the present junctions 5 and 18, along with the M10 motorway and M45 motorway.
1949 – The Dutch–Indonesian Round Table Conference ends with the Netherlands agreeing to transfer sovereignty of the Dutch East Indies to the United States of Indonesia.
1940 – World War II: First day of Battle of Elaia–Kalamas between the Greeks and the Italians.
1936 – The British Broadcasting Corporation initiates the BBC Television Service, the world's first regular, "high-definition" (then defined as at least 200 lines) service. Renamed BBC1 in 1964, the channel still runs to this day.
1920 – In the United States, KDKA of Pittsburgh starts broadcasting as the first commercial radio station. The first broadcast is the result of the United States presidential election, 1920.
1917 – The Military Revolutionary Committee of the Petrograd Soviet, in charge of preparation and carrying out the Russian Revolution, holds its first meeting.
1912 – Bulgaria defeats the Ottoman Empire in the Battle of Lule Burgas, the bloodiest battle of the First Balkan War, which opens her way to Constantinople.
Births
1989 – Natalie Pluskota, American tennis player
1983 – Darren Young, American wrestler
1982 – Yunel Escobar, Cuban-American baseball player
1981 – Roddy White, American football player
1978 – Carmen Cali, American baseball player
1977 – Rodney Buford, American basketball player
1975 – Chris Walla, American singer-songwriter, guitarist, and producer
1974 – Nelly, American rapper
1974 – Orlando Cabrera, Colombian-American baseball player
1974 – Prodigy, (Albert Johnson), American rapper (d. 2017)
1973 – Marisol Nichols, American actress
1968 – Neal Casal, American singer-songwriter, guitarist, and photographer
1967 – Kurt Elling, American singer-songwriter
1967 – Scott Walker, American politician, 45th Governor of Wisconsin
1966 – David Schwimmer, American actor
1963 – Bobby Dall, American bass player
1963 – Craig Saavedra, American director, producer, and screenwriter
1963 – Ron McGovney, American bass player
1962 – David Brock, American journalist and author
1961 – Jeff Tedford, American football player and coach
1958 – Willie McGee, American baseball player and manager
1957 – Carter Beauford, American drummer and composer
1956 – Dale Brown, American author and pilot
1955 – Chris Burnett, American saxophonist and composer
1954 – Pat Croce, American businessman and author
1951 – Thomas Mallon, American novelist, essayist, and critic
1949 – Lois McMaster Bujold, American author
1945 – J. D. Souther, American singer-songwriter, guitarist, and actor
1945 – Larry Little, American football player
1942 – Stefanie Powers, American actress
1941 – Dave Stockton, American golfer
1940 – Jim Bakken, American football player
1939 – Richard Serra, American sculptor and academic
1938 – David Eden Lane, American white supremacist (d. 2007)
1938 – Jay Black, American singer
1938 – Pat Buchanan, American journalist and politician
1937 – Earl Carroll, American singer (d. 2012)
1936 – Jack Starrett, American actor and director (d. 1989)
1936 – Rose Bird, American lawyer and judge, 25th Chief Justice of California (d. 1999)
1932 – Ron Sproat, American screenwriter and playwright (d. 2009)
1931 – Phil Woods, American saxophonist, composer, and bandleader (d. 2015)
1929 – Amar Bose, American engineer and businessman, founded the Bose Corporation (d. 2013)
1929 – Robert Gover, American journalist and author (d. 2015)
1927 – Steve Ditko, American author and illustrator
1926 – Myer Skoog, American basketball player
1924 – Rudy Van Gelder, American record producer and engineer (d. 2016)
1921 – Shepard Menken, American actor (d. 1999)
1920 – Bill Mazer, Ukrainian-American journalist and sportscaster (d. 2013)
1919 – Warren Stevens, American actor (d. 2012)
1918 – Alexander Vraciu, American commander and pilot (d. 2015)
1917 – Ann Rutherford, American actress (d. 2012)
1915 – Sidney Luft, American film producer (d. 2005)
1914 – Johnny Vander Meer, American baseball player and manager (d. 1997)
1914 – Ray Walston, American actor (d. 2001)
1913 – Burt Lancaster, American actor (d. 1994)
1911 – Raphael M. Robinson, American mathematician, philosopher, and theorist (d. 1995)
1908 – Bunny Berigan, American trumpet player (d. 1942)
1905 – James Dunn, American actor (d. 1967)
1903 – Travis Jackson, American baseball player, coach, and manager (d. 1987)
1894 – Alexander Lippisch, German-American aerodynamicist and engineer (d. 1976)
1893 – Battista Farina, Italian businessman, founded the Pininfarina Company (d. 1966)
1892 – Alice Brady, American actress (d. 1939)
1891 – David Townsend, American art director and set decorator (d. 1935)
1885 – Harlow Shapley, American astronomer and academic (d. 1972)
1879 – Marion Jones Farquhar, American tennis player and violinist (d. 1965)
1865 – Warren G. Harding, American journalist and politician, 29th President of the United States (d. 1923)
1799 – John Light Atlee, American physician and surgeon (d. 1885)
1799 – Titian Peale, American entomologist and photographer (d. 1885)
1795 – James K. Polk, American lawyer and politician, 11th President of the United States (d. 1849)
1734 – Daniel Boone, American hunter and explorer (d. 1820)
1696 – Conrad Weiser, American soldier, monk, and judge (d. 1760)
Deaths
2015 – Mike Davies, Welsh-American tennis player and businessman (b. 1936)
2015 – Tommy Overstreet, American singer-songwriter and guitarist (b. 1937)
2014 – Herman Sarkowsky, German-American businessman and philanthropist, co-founded the Seattle Seahawks (b. 1925)
2014 – Michael Coleman, American singer-songwriter and guitarist (b. 1956)
2013 – Clifford Nass, American author and academic (b. 1958)
2013 – Kjell Qvale, Norwegian-American businessman (b. 1919)
2013 – Walt Bellamy, American basketball player (b. 1939)
2012 – Joe Ginsberg, American baseball player (b. 1926)
2012 – Robert Morton Duncan, American soldier and judge (b. 1927)
2012 – Shreeram Shankar Abhyankar, Indian-American mathematician and academic (b. 1930)
2010 – Clyde King, American baseball player and manager (b. 1924)
2009 – Nien Cheng, Chinese-American author (b. 1915)
2008 – Madelyn Dunham, American banker and business executive (b. 1922)
2007 – The Fabulous Moolah, American wrestler (b. 1923)
2003 – Frank McCloskey, American sergeant, lawyer, and politician (b. 1939)
2002 – Charles Sheffield, American physicist and author (b. 1935)
2000 – Robert Cormier, American journalist and author (b. 1925)
1996 – Eva Cassidy, American singer (b. 1963)
1996 – John G. Crommelin, American admiral and politician (b. 1902)
1994 – Martin Taras, American animator and director (b. 1914)
1994 – Peter Matthew Hillsman Taylor, American novelist, short-story writer, and playwright (b. 1917)
1992 – Hal Roach, American actor, director, producer, and screenwriter (b. 1892)
1992 – Robert Arneson, American sculptor and academic (b. 1930)
1991 – Irwin Allen, American director, producer, and screenwriter (b. 1916)
1991 – Mort Shuman, American singer-songwriter and pianist (b. 1936)
1990 – Eliot Porter, American photographer, chemist, and academic (b. 1901)
1982 – Lester Roloff, American preacher and radio host (b. 1914)
1981 – Wally Wood, American author, illustrator, and publisher (b. 1927)
1970 – Richard Cushing, American cardinal (b. 1895)
1966 – Mississippi John Hurt, American singer-songwriter and guitarist (b. 1892)
1966 – Peter Debye, Dutch-American physicist and chemist, Nobel Prize laureate (b. 1884)
1961 – James Thurber, American humorist and cartoonist (b. 1894)
1949 – Jerome F. Donovan, American lawyer and politician (b. 1872)
1944 – Thomas Midgley, Jr., American chemist and engineer (b. 1889)
1863 – Theodore Judah, American engineer (b. 1826)
Saturday 2 November 2019
International Day to End Impunity for Crimes against Journalists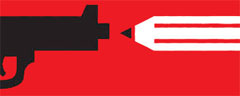 In 2014, 61 journalists lost their lives as a result of their profession. More than 137 journalists have been killed in the OSCE region since 1997. According to the fort..→