National Coffee Day in Japan and Sri Lanka
National Coffee Day in Japan and Sri Lanka is held on October 1. This event in the first decade of the month October is annual.
Help us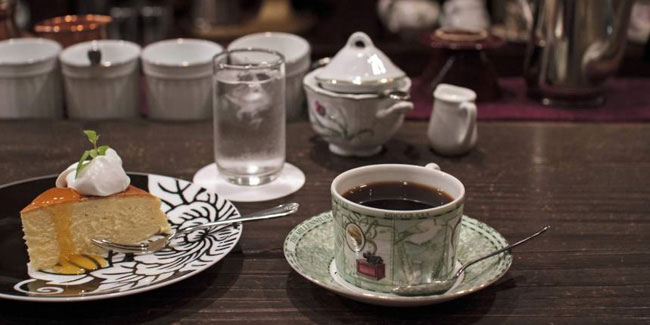 Coffee was first introduced to Japan by the Dutch, who were Japan's only Western trading partner during its isolationist period (Sakoku), which lasted from 1638 to 1858.
First, the locals rejected the "burnt" tasting coffee, but the Dutch traders on the island of Dejima, near Nagasaki, were the only ones who really consumed it.
After the isolation period gave way to the Meiji restoration period in 1868, coffee started to be imported into the country, and then it slowly won the hearts of the Japanese. The first Japanese coffee shop was opened in 1888 by Eikei Tei in Tokyo's Ueno district.
International Coffee Day is celebrated annually on October 1 to promote, celebrate coffee as a beverage and educate people about its history, benefits, and popularity. More importantly, the goal of the day is to promote the fair trade of coffee and raise awareness for the plight of coffee growers around the world. The International Coffee Organisaton in March 2014 launched the first official Coffee Day in Milan.
Coffee from Sri Lanka was the celebration of the 19th Century until coffee blight ended its victory round paving way for Ceylon Tea. Yet Ceylon Coffee from Sri Lanka is making a comeback to the global market as a specialty coffee variety.
The Ceylon Coffee era dawned around 1780. The planting of Coffee as a commercial crop in Sri Lanka was started by the Dutch and then the British took it over.
Similar holidays and events, festivals and interesting facts

National Chewing Gum Day and National Hot Mulled Cider Day in USA on September 30
;

Extra Virgin Olive Oil Day on September 30
(since 2016);

World Vegetarian Day on October 1
;

National Pumpkin Spice Day in USA on October 1
;

International Coffee Day on October 1
(At a meeting on 3–7 March 2014, a decision was taken by the International Coffee Organization to launch the first official International Coffee Day in Milan as part of Expo 2015);

World Cocoa and Chocolate Day on October 1
;

Coffee Day in El Salvador on October 1
(Día de la caficultura);

Peruvian Cocoa and Chocolate Day on October 1
;

Cocoa Day in Venezuela on October 1
;

Herring Holiday in Finland on October 2
;

World Farm Animals Day on October 2
;

Tofu Day in Japan on October 2
(Tofu No Hi)