Stress Awareness Day
Stress Awareness Day is held on April 16. This event in the second decade of the month April is annual.
Help us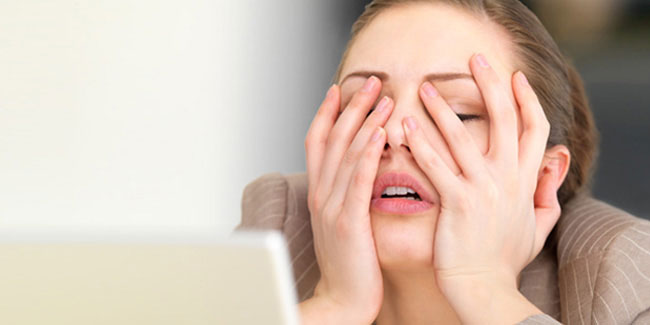 Millions of people see their doctors every year for mental health issues, and stress is a leading cause. Our heart rates increase, blood vessels become narrower, and we become more mentally alert. This body response is natural in the face of danger, and it's what helped our ancestors cope with occasional hazards. Stress has many different symptoms and not everybody will experience it in the same way. Women are more likely to experience more physical signs of stressed compared to their male counterparts. Stress can overburden your mind with incessant worries. If stress is getting in the way of your health and happiness, talk to your doctor about ways you can help manage it.
Similar holidays and events, festivals and interesting facts

Stoker's Day on April 15
(is celebrated in spring, at the end of the heating season. All shifts workers gether in the boiler room to extinguish the boilers and begin to celebrate. The date of this celebration is not fixed. The local authorities decide when to start and when to finish the heating season but usually it hapends not later than April 30 if the average air temperature is above +8 for 3 days in a raw);

International Biomedical Laboratory Science Day on April 15
(is celebrated annually on 15 April to promote and acknowledge the role of biomedical laboratory professionals in diagnostic and preventative healthcare organisations);

National American Sign Language Day in United States on April 15
(National ASL Day);

First Constitution Day and Lawyer's Day in Bulgaria on April 16
;

Secretary's Day in Pakistan on April 17
;

World Amateur Radio Day on April 18
(Every April 18, radio amateurs worldwide take to the airwaves in celebration of World Amateur Radio Day. It was on that day in 1925 that the International Amateur Radio Union was formed in Paris);

Newspaper Columnist Day on April 18
;

High Five Day on April 18
;

National Lineman Appreciation Day on April 18
;

Broadcaster's Day in the Dominican Republic on April 18
;

Coma Patients' Day in Poland on April 18
(Dzień Pacjenta w Śpiączce);

Kiribati Health Day on April 18