Saturday 25 March 2023 Calendar with holidays, observances and special days
Calendars
:
Tonga
,
US Holidays
,
United Nations Holidays
,
Worldwide Holidays
,
Argentina
,
Brazil
,
Children's Days
,
Chile
,
Denmark
,
El Salvador
,
Environmental Dates
,
Food holidays
,
Ghana
,
Greece
,
Guyana
,
Health Calendar
,
India
,
Ireland
,
Italy
,
Latvia
,
New Year in different countries topic
,
New Zealand
,
Norway
,
Pet and Animal Holidays
,
Professional Engineers Day
,
Puerto Rico
,
Sweden
,
United Kingdom
,
Unusual Holidays (Weird and Funny Holidays)
,
Women's Days
Holidays and observances
Events
1995 – WikiWikiWeb, the world's first wiki, and part of the Portland Pattern Repository, is made public by Ward Cunningham.
1988 – The Candle demonstration in Bratislava is the first mass demonstration of the 1980s against the communist regime in Czechoslovakia.
1979 – The first fully functional Space Shuttle orbiter, Columbia, is delivered to the John F. Kennedy Space Center to be prepared for its first launch.
1969 – During their honeymoon, John Lennon and Yoko Ono hold their first Bed-In for Peace at the Amsterdam Hilton Hotel (until March 31).
1957 – The European Economic Community is established with West Germany, France, Italy, Belgium, Netherlands and Luxembourg as the first members.
1957 – United States Customs seizes copies of Allen Ginsberg's poem "Howl" on obscenity grounds.
1948 – The first successful tornado forecast predicts that a tornado will strike Tinker Air Force Base, Oklahoma.
1894 – Coxey's Army, the first significant American protest march, departs Massillon, Ohio for Washington, D.C.
1865 – American Civil War: In Virginia, Confederate forces temporarily capture Fort Stedman from the Union.
1807 – The Swansea and Mumbles Railway, then known as the Oystermouth Railway, becomes the first passenger-carrying railway in the world.
1655 – Saturn's largest moon, Titan, is discovered by Christiaan Huygens.
1584 – Sir Walter Raleigh is granted a patent to colonize Virginia.
1555 – The city of Valencia is founded in present-day Venezuela.
Births
1989 – Aly Michalka, American singer-songwriter and guitarist. Michalka and her sister, actress Amanda Joy "AJ" Michalka, are members of the musical duo Aly & AJ.
1988 – Ryan Lewis, American DJ, musician, record producer, and hip hop recording artist. Lewis (born March 25, 1988) is an American record producer, DJ, videographer, photographer, graphic designer, music video director, rapper and songwriter.
1986 – Kyle Lowry, American basketball player. Kyle Terrell Lowry (born March 25, 1986) is an American professional basketball player for the Toronto Raptors of the National Basketball Association (NBA).
1986 – Megan Gibson, American softball player. Megan Lynn Gibson-Loftin (born March 25, 1986) is an American softball coach and former player who is currently the pitching coach at Houston.
1985 – Carmen Rasmusen, Canadian-American singer-songwriter and actress. Carmen Rasmusen Herbert (born March 25, 1985) is a Canadian-American country music artist who ranked sixth on the second season of American Idol in 2003.
1984 – Katharine McPhee, American singer-songwriter and actress. In May 2006, she was the runner-up on the fifth season of American Idol.
1981 – Danica Patrick, American race car driver. She is the most successful woman in the history of American open-wheel racing—her victory in the 2008 Indy Japan 300 is the only win by a woman in an IndyCar Series race.
1974 – Lark Voorhies, American actress and singer. Voorhies was nominated for the Young Artist Award six times, winning in 1990 and 1993 for her work on the show.
1973 – Bob Sura, American basketball player. Robert Sura Jr. (born March 25, 1973) is an American former professional basketball player who played ten seasons for five different teams in the National Basketball Association (NBA).
1971 – Cammi Granato, American ice hockey player and sportscaster. Catherine Michelle "Cammi" Granato (born March 25, 1971) is an American former ice hockey player and one of the first women to be inducted into the Hockey Hall of Fame in November 2010.
1971 – Sheryl Swoopes, American basketball player and coach. Swoopes has won three Olympic gold medals and is one of ten women's basketball players to have won an Olympic gold medal, an NCAA Championship, and a WNBA title.
1971 – Stacy Dragila, American pole vaulter and coach. Stacy Renée Dragila (née Mikaelson; born 25 March 1971 in Auburn, California) is an American former pole vaulter.
1967 – Debi Thomas, American figure skater and physician. Her rivalry with East Germany's Katarina Witt at the 1988 Calgary Olympics was known as the Battle of the Carmens.
1967 – Doug Stanhope, American comedian and actor. Douglas Stanhope (born March 25, 1967) is an American stand-up comedian, actor, author, political activist, and podcast host.
1967 – Matthew Barney, American sculptor and photographer. Matthew Barney (born March 25, 1967) is an American contemporary artist and director who works in the fields of sculpture, film, photography and drawing, and whose works explore intertwining connections between geography, biology, geology and mythology, as well as themes of conflict and failure.
1966 – Tom Glavine, American baseball player and sportscaster. He was the MVP of the 1995 World Series as the Braves beat the Cleveland Indians.
1965 – Avery Johnson, American basketball player and coach. Avery DeWitt Johnson (born March 25, 1965) is an American basketball coach who most recently served as head coach of the Alabama Crimson Tide men's basketball team.
1965 – Sarah Jessica Parker, American actress, producer, and designer. The character was widely popular during the airing of the series and was later recognized as one of the greatest female characters in American television.
1962 – Marcia Cross, American actress. From 1992 to 1997, she starred as Dr.
1960 – Brenda Strong, American actress. She was a regular cast member in the sitcoms Scorch (1992), and The Help (2004).
1958 – John Ensign, American physician and politician. Following his resignation from the Senate, Ensign returned to Nevada and resumed his career as a veterinarian.
1958 – Ray Tanner, American baseball player and coach. Ray Tanner (born March 25, 1958) is the athletic director at the University of South Carolina, a position he took on July 13, 2012 after spending 16 successful seasons as head coach of the university's baseball program.
1958 – Susie Bright, American journalist, author, and critic. Susannah Bright, also known as Susie Sexpert (born March 25, 1958), is an American feminist, author, journalist, critic, editor, publisher, producer, and performer, often on the subject of sexual politics and sexuality.
1957 – Jim Uhls, American screenwriter and producer. He graduated from Drake University in 1979 with a Bachelor of Fine Arts degree and completed the Master of Fine Arts in Screenwriting program at UCLA School of Theater, Film and Television.
1955 – Lee Mazzilli, American baseball player, coach, and manager. Lee Louis Mazzilli (born March 25, 1955) is an American professional baseball player, coach, and manager.
1954 – Thom Loverro, American journalist and author. Loverro (born March 25, 1954 in Brooklyn, New York), is an American sportswriter.
1950 – David Paquette, American-New Zealand pianist. David Paquette (born March 25, 1950 in Bridgeport, Connecticut, United States) is an American jazz pianist.
1950 – Ronnie McDowell, American singer-songwriter. From that single onward, McDowell charted more than thirty Top 40 hits on the Billboard country music charts, though he never experienced further pop success after "The King is Gone." Two of his singles – "Older Women" and "You're Gonna Ruin My Bad Reputation" — reached Number One on the country charts, while eleven more reached Top Ten.
1948 – Bonnie Bedelia, American actress. Bedelia was nominated for a Golden Globe Award for her performance in the 1983 film Heart Like a Wheel, and for an Independent Spirit Award for The Prince of Pennsylvania (1988).
1948 – Michael Stanley, American singer-songwriter and guitarist. Both as a solo artist and with the Michael Stanley Band (MSB), his brand of heartland rock was popular in Cleveland, Ohio, and around the American Midwest in the 1970s and 1980s.
1946 – Stephen Hunter, American author and critic. Stephen Hunter (born March 25, 1946) is an American novelist, essayist, and film critic.
1943 – Paul Michael Glaser, American actor and director. Paul Michael Glaser (born March 25, 1943), is an American actor and director best known for his role as Detective David Starsky on the 1970s television series, Starsky & Hutch.
1942 – Aretha Franklin, American singer-songwriter and pianist, was an American singer, songwriter, pianist, and civil rights activist. Franklin began her career as a child singing gospel at New Bethel Baptist Church in Detroit, Michigan, where her father C.
1939 – D. C. Fontana, American screenwriter and producer, was an American television script writer and story editor, best known for her work on the original Star Trek franchise and several Western television series.
1939 – Toni Cade Bambara, American author, academic, and activist (d. 1995), was an African-American author, documentary film-maker, social activist and college professor.
1938 – Hoyt Axton, American singer-songwriter and actor (d. 1999), was an American folk music singer-songwriter, guitarist, and a film and television actor. He became prominent in the early 1960s, establishing himself on the West Coast as a folk singer with an earthy style and powerful voice.
1937 – Tom Monaghan, American businessman, founded Domino's Pizza. Monaghan also owns the Domino's Farms Office Park, located in the Ann Arbor Charter Township, Michigan, which he first started building during 1984.
1936 – Carl Kaufmann, American-German sprinter (d. 2008), was a West German sprint runner.
1934 – Gloria Steinem, American feminist activist, co-founded the Women's Media Center. Gloria Marie Steinem (/ˈstaɪnəm/; born March 25, 1934) is an American feminist, journalist, and social political activist who became nationally recognized as a leader and a spokeswoman for the American feminist movement in the late 1960s and early 1970s.
1934 – Johnny Burnette, American singer-songwriter (d. 1964), was an American singer-songwriter of rockabilly and pop music. In 1952, he and his older brother, Dorsey Burnette, and their friend Paul Burlison formed the band that later was known as the Rock and Roll Trio.
1932 – Wes Santee, American runner (d. 2010), was an American middle distance runner and athlete who competed mainly in the 1,500 meters and mile events.
1930 – David Burge, American pianist, composer, and conductor (d. 2013), was an American pianist, conductor and composer. As a performer, he was noted for championing contemporary pieces.
1930 – Rudy Minarcin, American baseball player and coach (d. 2013), was a pitcher in Major League Baseball who played from 1955 through 1957 for the Cincinnati Redlegs (1955) and Boston Red Sox (1956–57). Listed at 6 ft 0 in (1.83 m), 195 lb (88 kg), he batted and threw right-handed.
1929 – Cecil Taylor, American pianist and composer, was an American pianist and poet.
1928 – Jim Lovell, American captain, pilot, and astronaut. James Arthur Lovell Jr. (/ˈlʌvəl/; born March 25, 1928) is a former NASA astronaut, Naval Aviator, mechanical engineer, and retired Navy captain.
1926 – Gene Shalit, American journalist and critic. He is known for his frequent use of puns, his oversized handlebar moustache, fuzzy hair and for wearing colorful bowties.
1925 – Flannery O'Connor, American short story writer and novelist (d. 1964), was an American novelist, short story writer and essayist. She wrote two novels and thirty-two short stories, as well as a number of reviews and commentaries.
1924 – Roberts Blossom, American actor (d. 2011), was an American theatre, film and television character actor, and poet. He was best known for his roles as Old Man Marley in Home Alone (1990) and as Ezra Cobb in the horror film Deranged (1974).
1923 – Bonnie Guitar, American singer-songwriter and guitarist, was an American singer, musician, producer, and businesswoman. She was best known for her 1957 country-pop crossover hit "Dark Moon".
1922 – Eileen Ford, American businesswoman, co-founded Ford Models (d. 2014), was an American model agency executive and co-founder of Ford Models with her husband, Gerard "Jerry" Ford, in 1946. Ford Models was one of the earliest and internationally recognized modelling agencies in the world.
1921 – Nancy Kelly, American actress (d. 1995). A child actress and model, she was a repertory cast member of CBS Radio's The March of Time and became a movie leading lady in the late 1930s, while still in her teens.
1918 – Howard Cosell, American soldier, journalist, and author (d. 1995), was an American sports journalist and author, who was prominent and influential on radio, television and print media from the early 1960s into the mid 1980s. He was also an actor who played minor roles in several TV programs and movies.
1914 – Norman Borlaug, American agronomist and humanitarian, Nobel Prize laureate (d. 2009), was an American agronomist who led initiatives worldwide that contributed to the extensive increases in agricultural production termed the Green Revolution. Borlaug was awarded multiple honors for his work, including the Nobel Peace Prize, the Presidential Medal of Freedom and the Congressional Gold Medal.
1913 – Reo Stakis, Cypriot-Scottish businessman, founded Stakis Hotels (d. 2001), was a Cypriot hotel magnate, longtime head of Stakis Hotels.
1904 – Pete Johnson, American boogie-woogie and jazz pianist (d. 1967). Pete Johnson (born Kermit H.
1903 – Binnie Barnes, English-American actress (d. 1998), was an English actress whose career in films spanned 50 years, from 1923 to 1973.
1903 – Frankie Carle, American pianist and bandleader (d. 2001). As a very popular bandleader in the 1940s and 1950s, Carle was nicknamed "The Wizard of the Keyboard". "Sunrise Serenade" was Carle's best-known composition, rising to No. 1 in the US in 1938 and selling more than one million copies.
1903 – Nahum Norbert Glatzer, Ukrainian-American theologian and scholar (d. 1990), was a Jewish literary scholar, theologian, and editor.
1901 – Ed Begley, American actor (d. 1970), was an American actor of theatre, radio, film, and television. He won an Academy Award for his performance in the film Sweet Bird of Youth in 1962 and appeared in such classics as 12 Angry Men and The Unsinkable Molly Brown.
1881 – Patrick Henry Bruce, American painter and educator (d. 1936), was an American cubist painter.
1879 – Amedee Reyburn, American swimmer and water polo player (d. 1920), was an American freestyle swimmer and water polo player who competed in the 1904 Summer Olympics.
1876 – Irving Baxter, American jumper and pole vaulter (d. 1957), was an American athlete, who won the gold medal in both the men's high jump and the pole vault at the 1900 Summer Olympics, in Paris, France.
1873 – Rudolf Rocker, German-American author and activist (d. 1958), was a German anarchist writer and activist. Though often described as an anarcho-syndicalist, he was a self-professed anarchist without adjectives, believing that anarchist schools of thought represented "only different methods of economy" and that the first objective for anarchists was "to secure the personal and social freedom of men".
1872 – Horatio Nelson Jackson, American race car driver and physician (d. 1955), was an American physician and automobile pioneer. In 1903, he and driving partner Sewall K.
1867 – Arturo Toscanini, Italian-American cellist and conductor (d. 1957), was an Italian conductor. He was one of the most acclaimed musicians of the late 19th and of the 20th century, renowned for his intensity, his perfectionism, his ear for orchestral detail and sonority, and his eidetic memory.
1867 – Gutzon Borglum, American sculptor, designed Mount Rushmore (d. 1941), was an American artist and sculptor. He is most associated with his creation of the Mount Rushmore National Memorial in Keystone, South Dakota.
1863 – Simon Flexner, American physician and academic (d. 1946). ForMemRS (March 25, 1863 in Louisville, Kentucky – May 2, 1946) was a physician, scientist, administrator, and professor of experimental pathology at the University of Pennsylvania (1899–1903).
1840 – Myles Keogh, Irish-American colonel (d. 1876). Myles Walter Keogh (March 25, 1840 – June 25, 1876) was an Irish soldier.
1824 – Clinton L. Merriam, American banker and politician (d. 1900), was a United States Representative from New York.
Deaths
2016 – Shannon Bolin, American actress and singer (b. 1917)
2015 – George Fischbeck, American journalist and educator (b. 1922)
2014 – Hank Lauricella, American football player and politician (b. 1930)
2014 – Jonathan Schell, American journalist and author (b. 1943)
2014 – Ralph Wilson, American businessman, founded the Buffalo Bills (b. 1918)
2014 – Sonny Ruberto, American baseball player, coach, and manager (b. 1946)
2013 – Anthony Lewis, American journalist and academic (b. 1927)
2013 – Ben Goldfaden, American basketball player and educator (b. 1913)
2013 – John F. Wiley, American lieutenant, football player, and coach (b. 1920)
2012 – Edd Gould, English animator and voice actor, founded Eddsworld (b. 1988)
2012 – Hal E. Chester, American actor, director, and producer (b. 1921)
2012 – John Crosfield, English businessman, founded Crosfield Electronics (b. 1915)
2012 – Len E. Blaylock, American businessman and politician (b. 1918)
2012 – Priscilla Buckley, American journalist and author (b. 1921)
2009 – Dan Seals, American musician (b. 1948)
2009 – Johnny Blanchard, American baseball player (b. 1933)
2009 – Kosuke Koyama, Japanese-American theologian and academic (b. 1929)
2008 – Abby Mann, American screenwriter and producer (b. 1927)
2008 – Ben Carnevale, American basketball player and coach (b. 1915)
2008 – Herb Peterson, American businessman, created the McMuffin (b. 1919)
2005 – Paul Henning, American screenwriter and producer (b. 1911)
2000 – Helen Martin, American actress (b. 1909)
1998 – Steven Schiff, American lawyer and politician (b. 1947)
1995 – James Samuel Coleman, American sociologist and academic (b. 1926)
1992 – Nancy Walker, American actress, singer, and director (b. 1922)
1988 – Robert Joffrey, American dancer, choreographer, and director, co-founded the Joffrey Ballet (b. 1930)
1986 – Gloria Blondell, American actress (b. 1910)
1983 – Bob Waterfield, American football player and coach (b. 1920)
1982 – Goodman Ace, American comedian and writer (b. 1899)
1980 – Milton H. Erickson, American psychiatrist and psychologist (b. 1901)
1976 – Benjamin Miessner, American radio engineer and inventor (b. 1890)
1976 – Josef Albers, German-American painter and educator (b. 1888)
1973 – Edward Steichen, Luxembourgian-American photographer, painter, and curator (b. 1879)
1969 – Max Eastman, American poet and activist (b. 1883)
1958 – Tom Brown, American trombonist (b. 1888)
1957 – Max Ophüls, German-American director and screenwriter (b. 1902)
1956 – Lou Moore, American race car driver (b. 1904)
1951 – Eddie Collins, American baseball player and manager (b. 1887)
1931 – Ida B. Wells, American journalist and activist (b. 1862)
1917 – Elizabeth Storrs Mead, American academic (b. 1832)
1908 – Durham Stevens, American diplomat (b. 1851)
1736 – Nicholas Hawksmoor, English architect, designed Easton Neston and Christ Church (b. 1661)
International Day of Remembrance of the Victims of Slavery and the Transatlantic Slave Trade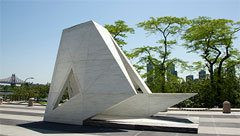 For over 400 years, more than 15 million men, women and children were the victims of the tragic transatlantic slave trade, one of the darkest chapters in human history. ..→
International Day of Solidarity with Detained and Missing Staff Members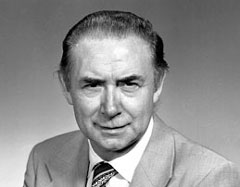 Beirut (AFP) - More than 50 UN staff members have been killed, imprisoned or gone missing in war-wracked Syria, the UN Office for the Coordination of Humanitarian Affairs..→