Wednesday 1 March 2017 Calendar with holidays, observances and special days
Holidays and observances
Earliest day on which Children's Day can fall, while March 7 is the latest; celebrated on the first Sunday in March. (New Zealand)
Earliest day on which Grandmother's Day can fall, while March 7 is the latest; celebrated on the first Monday in March. (France)
National Pig Day (United States)
Events
2007 – Tornadoes break out across the southern United States, killing at least 20 people, including eight at Enterprise High School.
2003 – Management of the United States Customs Service and the United States Secret Service move to the United States Department of Homeland Security.
1998 – Titanic became the first film to gross over $1 billion worldwide.
1990 – Steve Jackson Games is raided by the United States Secret Service, prompting the later formation of the Electronic Frontier Foundation.
1966 – Venera 3 Soviet space probe crashes on Venus becoming the first spacecraft to land on another planet's surface.
1961 – Uganda becomes self-governing and holds its first elections.
1961 – United States President John F. Kennedy establishes the Peace Corps.
1958 – Samuel Alphonsus Stritch is appointed Pro-Prefect of the Propagation of Faith and thus becomes the first U.S. member of the Roman Curia.
1954 – Armed Puerto Rican nationalists attack the United States Capitol building, injuring five Representatives.
1954 – Nuclear weapons testing: The Castle Bravo, a 15-megaton hydrogen bomb, is detonated on Bikini Atoll in the Pacific Ocean, resulting in the worst radioactive contamination ever caused by the United States.
1921 – The Australian cricket team captained by Warwick Armstrong becomes the first team to complete a whitewash of The Ashes, something that would not be repeated for 86 years.
1917 – The Zimmermann Telegram is reprinted in newspapers across the United States after the U.S. government releases its unencrypted text.
1910 – The worst avalanche in United States history buries a Great Northern Railway train in northeastern King County, Washington, killing 96 people.
1896 – Battle of Adwa: An Ethiopian army defeats an outnumbered Italian force, ending the First Italo-Ethiopian War.
1896 – Henri Becquerel discovers radioactive decay.
1893 – Electrical engineer Nikola Tesla gives the first public demonstration of radio in St. Louis, Missouri.
1886 – The Anglo-Chinese School, Singapore is founded by Bishop William Oldham.
1881 – The first Minnesota State Capitol burns down due to a fire.
1873 – E. Remington and Sons in Ilion, New York begins production of the first practical typewriter.
1872 – Yellowstone National Park is established as the world's first national park.
1868 – The Pi Kappa Alpha Fraternity is founded at the University of Virginia.
1845 – United States President John Tyler signs a bill authorizing the United States to annex the Republic of Texas.
1790 – The first United States census is authorized.
1642 – Georgeana, Massachusetts (now known as York, Maine), becomes the first incorporated city in the United States.
1565 – The city of Rio de Janeiro is founded.
509 BC – Publius Valerius Publicola celebrates the first triumph of the Roman Republic after his victory over the deposed king Lucius Tarquinius Superbus at the Battle of Silva Arsia.
Births
1993 – Michael Conforto, American baseball player
1987 – Kesha, American singer-songwriter and actress
1986 – Big E, American wrestler
1984 – Naima Mora, American model and actress
1983 – Davey Richards, American wrestler
1978 – Jensen Ackles, American actor and director
1976 – Travis Kvapil, American race car driver
1974 – Mark-Paul Gosselaar, American actor
1973 – Anton Gunn, American academic and politician
1973 – Chris Webber, American basketball player and sportscaster
1970 – Jason V Brock, American author, filmmaker, artist, scholar and musician
1967 – George Eads, American actor
1966 – Zack Snyder, American director, producer, and screenwriter
1965 – Booker T, American wrestler and sportscaster
1964 – Clinton Gregory, American singer-songwriter and fiddler
1963 – Bryan Batt, American actor and singer
1963 – Maurice Benard, American actor
1962 – Bill Leen, American bass player and producer
1962 – Mark Gardner, American baseball player
1961 – Mike Rozier, American football player
1956 – Tim Daly, American actor, director, and producer
1954 – Catherine Bach, American actress
1954 – Ron Howard, American actor, director, and producer
1952 – Jerri Nielsen, American physician and explorer (d. 2009)
1952 – Nevada Barr, American actress and author
1951 – Sergei Kourdakov, Russian-American KGB agent (d. 1973)
1947 – Alan Thicke, Canadian-American actor and composer (d. 2016)
1945 – Dirk Benedict, American actor and director
1944 – John Breaux, American lawyer and politician
1943 – Gil Amelio, American businessman
1942 – Richard Myers, American general
1941 – Robert Hass, American poet
1940 – Robert Grossman, American painter, sculptor, and author
1935 – Robert Conrad, American actor, radio host and stuntman
1934 – Joan Hackett, American actress (d. 1983)
1927 – George O. Abell, American astronomer, professor at UCLA, science popularizer, and skeptic (d. 1983)
1927 – Harry Belafonte, American singer-songwriter and actor
1927 – Robert Bork, American lawyer and scholar, United States Attorney General (d. 2012)
1926 – Cesare Danova, Italian-American actor (d. 1992)
1926 – Pete Rozelle, American businessman (d. 1996)
1926 – Robert Clary, French-American actor and author
1924 – Arnold Drake, American author and screenwriter (d. 2007)
1924 – Deke Slayton, American soldier, pilot, and astronaut (d. 1993)
1922 – William Gaines, American publisher (d. 1992)
1921 – Cameron Argetsinger, American race car driver and lawyer (d. 2008)
1921 – Richard Wilbur, American poet, translator, and essayist
1921 – Terence Cooke, American cardinal (d. 1983)
1918 – Gladys Spellman, American educator and politician (d. 1988)
1917 – Robert Lowell, American poet (d. 1977)
1914 – Harry Caray, American sportscaster (d. 1998)
1914 – Ralph Ellison, American novelist and literary critic (d. 1994)
1909 – Winston Sharples, American pianist and composer (d. 1978)
1904 – Glenn Miller, American trombonist, composer, and bandleader (d. 1944)
1904 – Paul Hartman, American actor, singer, and dancer (d. 1973)
1893 – Mercedes de Acosta, American author, poet, and playwright (d. 1968)
1890 – Theresa Bernstein, Polish-American painter and author (d. 2002)
1848 – Augustus Saint-Gaudens, Irish-American sculptor and academic (d. 1907)
1837 – William Dean Howells, American novelist, playwright, and critic (d. 1920)
1812 – Augustus Pugin, English architect, co-designed the Palace of Westminster (d. 1852)
1807 – Wilford Woodruff, American religious leader, 4th President of The Church of Jesus Christ of Latter-day Saints (d. 1898)
1732 – William Cushing, American lawyer and judge (d. 1810)
Deaths
2015 – Minnie Miñoso, Cuban-American baseball player and coach (b. 1922)
2013 – Bonnie Franklin, American actress, dancer, and singer (b. 1944)
2012 – Andrew Breitbart, American journalist and publisher (b. 1969)
1998 – Archie Goodwin, American author and illustrator (b. 1937)
1991 – Edwin H. Land, American scientist and businessman, co-founded the Polaroid Corporation (b. 1909)
1988 – Joe Besser, American comedian and actor (b. 1907)
1984 – Jackie Coogan, American actor (b. 1914)
1980 – Wilhelmina Cooper, Dutch-American model and businesswoman, founded Wilhelmina Models (b. 1940)
1974 – Bobby Timmons, American pianist and composer (b. 1935)
1942 – George S. Rentz, American commander (b. 1882)
1920 – John H. Bankhead, American lawyer and politician (b. 1842)
1773 – Luigi Vanvitelli, Italian architect, designed the Palace of Caserta (b. 1700)
Wednesday 1 March 2017
List of commemorative months in March in Ohio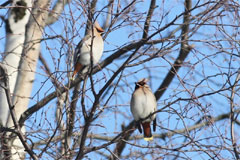 Colorectal cancer screening saves lives. If you're 50 years old or older, talk to your doctor about getting screened. Among cancers that affect both men and women, color..→