Thursday 27 July 2023 Calendar with holidays, observances and special days
Calendars
:
Puerto Rico
,
US Holidays
,
Afghanistan
,
Bahrain
,
Bangladesh
,
Career Holidays (Recognition Holidays)
,
Finland
,
Food holidays
,
Guatemala
,
Latvia
,
Sports and Fitness Special Days
,
The Philippines
,
Unusual Holidays (Weird and Funny Holidays)
,
Vietnam
,
Wine holidays
Holidays and observances
Events
In 2017 astronomers announce that half the matter of the Milky Way galaxy may have come from other distant galaxies.
In 2016 researchers in Germany discover that bacteria from the human nose produces a novel antibiotic which is effective against multiresistant pathogens.
1996 – In Atlanta, United States, a pipe bomb explodes at Centennial Olympic Park during the 1996 Summer Olympics.
1989 – While attempting to land at Tripoli International Airport in Libya, Korean Air Flight 803 crashes just short of the runway. Seventy-five of the 199 passengers and crew and four people on the ground are killed, in the second accident involving a DC-10 in less than two weeks, the first being United Airlines Flight 232.
1987 – RMS Titanic Inc. begins the first expedited salvage of wreckage of the RMS Titanic.
1974 – Watergate scandal: The House of Representatives Judiciary Committee votes 27 to 11 to recommend the first article of impeachment (for obstruction of justice) against President Richard Nixon.
1964 – Vietnam War: Five thousand more American military advisers are sent to South Vietnam bringing the total number of United States forces in Vietnam to 21,000.
1959 – The Continental League is announced as baseball's "3rd major league" in the United States.
1953 – Cessation of hostilities is achieved in the Korean War when the United States, China, and North Korea sign an armistice agreement. Syngman Rhee, President of South Korea, refuses to sign but pledges to observe the armistice.
1949 – Initial flight of the de Havilland Comet, the first jet-powered airliner.
1940 – The animated short A Wild Hare is released, introducing the character of Bugs Bunny.
1866 – The first permanent transatlantic telegraph cable is successfully completed, stretching from Valentia Island, Ireland, to Heart's Content, Newfoundland.
1789 – The first U.S. federal government agency, the Department of Foreign Affairs, is established (it will be later renamed Department of State).
1778 – American Revolution: First Battle of Ushant: British and French fleets fight to a standoff.
1663 – The English Parliament passes the second Navigation Act requiring that all goods bound for the American colonies have to be sent in English ships from English ports.
1299 – According to Edward Gibbon, Osman I invades the territory of Nicomedia for the first time, usually considered to be the founding day of the Ottoman state.
Births
1993 – Jordan Spieth, American golfer. Jordan Alexander Spieth (born July 27, 1993) is an American professional golfer on the PGA Tour and former world number one in the Official World Golf Ranking.
1990 – Cheyenne Kimball, American singer-songwriter and guitarist. This album produced a chart single on the Billboard Hot 100 in "Hanging On." From 2008 to 2011, she was a member of the country music band Gloriana, which made its chart debut in 2009.
1990 – Nick Hogan, American race car driver and actor. Nicholas Allan Bollea (born July 27, 1990), formerly known as Nick Hogan, is an American reality personality and actor, best known as the son of retired professional wrestler Hulk Hogan and for his appearances on the reality show Hogan Knows Best (and its spinoff, Brooke Knows Best) alongside his father, mother Linda, and older sister Brooke.
1990 – Stephen Li-Chung Kuo, Taiwanese-American figure skater. He is a two-time Taiwanese national champion (2010–2011) and competed in the free skate at three ISU Championships.
1988 – Ryan Tannehill, American football player. Ryan Timothy Tannehill III (born July 27, 1988) is an American football quarterback for the Tennessee Titans of the National Football League (NFL).
1987 – Jacoby Ford, American football player. He was also an accomplished track and field athlete.
1987 – Sarah Parsons, American ice hockey player. She was a member of Dartmouth College's class of 2010.
1986 – DeMarre Carroll, American basketball player. DeMarre LaEdrick Carroll (born July 27, 1986) is an American professional basketball player for the San Antonio Spurs of the National Basketball Association (NBA).
1986 – Ryan Flaherty, American baseball player. Ryan Edward Flaherty (born July 27, 1986) is an American professional baseball former infielder and current coach.
1985 – Husain Abdullah, American football player. He retired from the NFL after seven seasons due to multiple concussions sustained during his career and concern for his future health.
1984 – Antoine Bethea, American football player. Antoine Akeem Bethea (/bəˈθeɪ/; born July 27, 1984) is an American football safety for the New York Giants of the National Football League (NFL).
1984 – Kenny Wormald, American actor, dancer, and choreographer. Wormald was a regular on the MTV reality television series Dancelife in 2007.
1984 – Max Scherzer, American baseball player. The Diamondbacks selected Scherzer, a native of Greater St.
1984 – Taylor Schilling, American actress. She made her film debut in the 2007 drama Dark Matter.
1981 – Dash Snow, American painter and photographer (d. 2009), was an American artist, based in New York City. He is a descendant of the de Menil family, known for their philanthropy and collection of American art.
1981 – Susan King Borchardt, American basketball player. Susan King Borchardt (born Susan King on July 27, 1981) is an American professional women's basketball player.
1979 – Shannon Moore, American wrestler and singer. He has also worked for Total Nonstop Action Wrestling (TNA).
1975 – Alex Rodriguez, American baseball player. Alexander Emmanuel Rodriguez (born July 27, 1975), nicknamed "A-Rod", is an American former professional baseball shortstop and third baseman who played 22 seasons in Major League Baseball (MLB).
1975 – Fred Mascherino, American singer-songwriter and guitarist. Frederick Paul Mascherino (born July 27, 1974) is an American musician best known for his work as lead guitarist and co-lead vocalist in alternative rock band Taking Back Sunday.
1975 – Shea Hillenbrand, American baseball player. Shea Matthew Hillenbrand (born July 27, 1975) is an American former professional baseball third baseman and first baseman, who played in Major League Baseball (MLB) for the Boston Red Sox, Arizona Diamondbacks, Toronto Blue Jays, San Francisco Giants, Los Angeles Angels of Anaheim, and Los Angeles Dodgers.
1974 – Pete Yorn, American singer-songwriter and guitarist. He is known for playing the bulk of the instruments on his records.
1973 – Cassandra Clare, American journalist and author. Judith Lewis (née Rumelt, born July 27, 1973), better known by her pen name Cassandra Clare, is an American author of young adult fiction, best known for her bestselling series The Mortal Instruments.
1972 – Maya Rudolph, American actress. In 2000, Rudolph became a cast member on the NBC late-night sketch comedy series Saturday Night Live and subsequently appeared in supporting roles in films such as 50 First Dates (2004), A Prairie Home Companion (2006) and Idiocracy (2006).
1969 – Triple H, American wrestler and actor. Paul Michael Levesque (born July 27, 1969), better known by the ring name Triple H, is an American business executive, professional wrestler, and actor.
1968 – Tom Goodwin, American baseball player and coach. Thomas Jones Goodwin (born July 27, 1968) is an American former Major League Baseball center fielder.
1967 – Juliana Hatfield, American singer-songwriter and musician. It was with the Juliana Hatfield Three that she produced her best-charting work, including the critically acclaimed albums Become What You Are (1993) and Whatever, My Love (2015) and the singles "My Sister" (1993) and "Spin the Bottle" (1994).
1964 – Rex Brown, American bass player and songwriter. Rex Robert Brown (born July 27, 1964) is an American musician and author, who is best known as having been the longtime bassist for the band Pantera (1982–2003).
1959 – Joe DeSa, American baseball player (d. 1986), was a Major League Baseball first baseman.
1957 – Bill Engvall, American comedian, actor, and producer. William Ray Engvall Jr. (born July 27, 1957) is an American comedian and actor best known for his work as a stand-up comic, his signature "Here's Your Sign" bit, and as a member of the Blue Collar Comedy group.
1956 – Carol Leifer, American actress, comedian, screenwriter, and producer, was in college. David Letterman discovered her performing in a comedy club in the 1980s and she has since been a guest on Late Night with David Letterman over twenty-five times as well as numerous other shows and venues.
1955 – Bobby Rondinelli, American drummer. Robert Rondinelli (born July 27, 1955) is a rock drummer best known for his work with the hard rock/heavy metal bands Blue Öyster Cult, Rainbow, Quiet Riot, Black Sabbath, The Lizards, and Rondinelli.
1955 – Cat Bauer, American journalist, author, and playwright. Catherine "Cat" Bauer (born July 27, 1955 in Greenville, South Carolina) is the award-winning author of contemporary novels featuring the young protagonist, Harley Columba, and is known for her unique and honest voice.
1952 – Marvin Barnes, American basketball player (d. 2014), was an American professional basketball player. A forward, he was an All-American at Providence College, and played professionally in both the American Basketball Association (ABA) and National Basketball Association (NBA).
1952 – Roxanne Hart, American actress. Roxanne Hart (born July 27, 1952) is an American actress, best known for her roles as Brenda Wyatt in the 1986 film Highlander, and as Nurse Camille Shutt on the CBS medical drama series Chicago Hope (1994–1998).
1949 – Maureen McGovern, American singer and actress. Maureen Therese McGovern (born July 27, 1949) is an American singer and Broadway actress, well known for her renditions of the songs "The Morning After" from the 1972 film The Poseidon Adventure; "We May Never Love Like This Again" from The Towering Inferno in 1974; and her #1 Billboard adult contemporary hit "Different Worlds", the theme song from the television series Angie.
1949 – Maury Chaykin, American-Canadian actor (d. 2010), was an American-Canadian actor, best known for his portrayal of detective Nero Wolfe, as well as for his work as a character actor in many films and television programs.
1948 – Peggy Fleming, American figure skater and sportscaster. Fleming has been a television commentator in figure skating for over 20 years, including several Winter Olympic Games.
1947 – Betty Thomas, American actress, director, and producer. As of March 2018, Thomas is one of just two directors (and the only solo director) to have multiple films on the list of seventeen highest-US-grossing female-directed films.
1944 – Bobbie Gentry, American singer-songwriter and guitarist, was one of the first female artists to compose and produce her own material.
1942 – Dennis Ralston, American tennis player. Richard Dennis Ralston (born July 27, 1942) is an American former professional tennis player whose active career spanned the 1960s and 1970s..
1942 – John Pleshette, American actor, director, and screenwriter. John Pleshette (born July 27, 1942) is an American actor and screenwriter, best known for his role as Richard Avery on the television drama Knots Landing, and for portraying Lee Harvey Oswald in the TV movie The Trial of Lee Harvey Oswald.
1939 – William Eggleston, American photographer and academic. Eggleston's books include William Eggleston's Guide (1976) and The Democratic Forest (1989).
1938 – Gary Gygax, American game designer, co-created Dungeons & Dragons (d. 2008), was an American game designer and author best known for co-creating the pioneering role-playing game Dungeons & Dragons (D&D) with Dave Arneson.
1937 – Don Galloway, American actor (d. 2009), was an American stage, film and television actor, best known for his role as Detective Sergeant Ed Brown in the long-running crime drama series Ironside (1967–75). He reprised the role for a made-for-TV film in 1993.
1936 – J. Robert Hooper, American businessman and politician (d. 2008), was an American politician who served on the Maryland Senate from 1999 to 2007.
1933 – Nick Reynolds, American singer and bongo player (d. 2008), was an American folk musician and recording artist. Reynolds was one of the founding members of The Kingston Trio, whose folk and folk-style material captured international attention during the late Fifties and early Sixties.
1932 – Forest Able, American basketball player. Forest Edward "Frosty" Able (born July 27, 1932) is a retired American basketball player.
1931 – Jerry Van Dyke, American actor, was an American actor, musician and comedian. He was the younger brother of Dick Van Dyke.
1929 – Harvey Fuqua, American singer-songwriter and producer (d. 2010), was an American rhythm and blues singer, songwriter, record producer, and record label executive.
1928 – Joseph Kittinger, American colonel and pilot. Colonel Joseph William Kittinger II (born July 27, 1928) is a retired officer in the United States Air Force (USAF) and a Command Pilot.
1927 – Guy Carawan, American singer and musicologist (d. 2015), was an American folk musician and musicologist. He served as music director and song leader for the Highlander Research and Education Center in New Market, Tennessee.
1927 – John Seigenthaler, American journalist and academic (d. 2014), was an American journalist, writer, and political figure. He was known as a prominent defender of First Amendment rights.
1927 – Will Jordan, American comedian and actor, was an American character actor and stand-up comedian best known for his resemblance—and ability to do uncanny impressions of—television host and newspaper columnist Ed Sullivan.
1924 – Vincent Canby, American historian and critic (d. 2000), was an American film and theatre critic who served as the chief film critic for The New York Times from 1969 until the early 1990s, then its chief theatre critic from 1994 until his death in 2000. He reviewed more than one thousand films during his tenure there.
1922 – Norman Lear, American screenwriter and producer. Norman Milton Lear (born July 27, 1922) is an American television writer and producer who produced many 1970s sitcoms such as All in the Family, Sanford and Son, One Day at a Time, The Jeffersons, Good Times, and Maude.
1921 – Émile Genest, Canadian-American actor (d. 2003), was a Canadian actor.
1921 – Garry Davis, American pilot and activist, created the World Passport (d. 2013), was an international peace activist who created the World Passport, a fantasy travel document based on his interpretation of Article 13(2), Universal Declaration of Human Rights and on the concept of world citizenship. Previously Davis had worked as a Broadway stage actor and served as an American bomber pilot in World War II.
1920 – Henry D. "Homer" Haynes, American comedian and musician (Homer and Jethro) (d. 1971), was an American comedy entertainer and musician who gained fame on radio and television as a country and jazz guitarist and as the character Homer of the country music comedy and parody duo Homer and Jethro with Kenneth C. Burns for 35 years beginning in 1936.
1918 – Leonard Rose, American cellist and educator (d. 1984), was an American cellist and pedagogue.
1916 – Keenan Wynn, American actor (d. 1986), was an American character actor. His expressive face was his stock-in-trade; and though he rarely carried the lead role, he had prominent billing in most of his film and television roles.
1916 – Skippy Williams, American saxophonist and arranger (d. 1994), was a jazz tenor saxophonist, and musical arranger.
1913 – George L. Street III, American captain, Medal of Honor recipient (d. 2000), was a submariner in the United States Navy. He received the Medal of Honor during World War II.
1910 – Lupita Tovar, Mexican-American actress (d. 2016), was a Mexican-American actress and centenarian best known for her starring role in the 1931 Spanish language version of Drácula, filmed in Los Angeles by Universal Pictures at night using the same sets as the Bela Lugosi version, but with a different cast and director. She also starred in the 1932 film Santa, one of the first Mexican sound films, and one of the first commercial Spanish-language sound films.
1907 – Carl Mcclellan Hill, African American educator and academic administrator (d. 1995), was an African American educator and academic administrator who served as president of Kentucky State University from 1962 to 1975, and as the 11th president of Hampton University from 1976 to 1978.
1907 – Irene Fischer, Austrian-American geodesist and mathematician (d. 2009), was a mathematician, geodesist, National Academy of Engineering Member; Fellow International Geophysical Union, Inductee of the National Imagery and Mapping Agency Hall of Fame. Fischer became one of two internationally known women scientists in the field of geodesy during the golden age of the Mercury and Apollo moon missions.
1907 – Ross Alexander, American stage and film actor (d. 1937). Alexander was born Alexander Ross Smith in Brooklyn, New York, the son of Maud Adelle (Cohen) and Alexander Ross Smith.
1905 – Leo Durocher, American baseball player and manager (d. 1991). Upon his retirement, he ranked fifth all-time among managers with 2,008 career victories, second only to John McGraw in National League history.
1890 – Benjamin Miessner, American radio engineer and inventor (d.1976). He is most known for his electronic organ, electronic piano, and other musical instruments.
1882 – Geoffrey de Havilland, English pilot and engineer, founded the de Havilland Aircraft Company (d. 1965), was an English aviation pioneer and aerospace engineer. His Mosquito has been considered the most versatile warplane ever built, and his Comet was the first jet airliner to go into production.
1853 – Elizabeth Plankinton, American philanthropist (d. 1923), was an American philanthropist in the early 20th century, the daughter of Milwaukee businessman John Plankinton. She supported local artists and artisans.
1812 – Thomas Lanier Clingman, American general and politician (d. 1897), was a Democratic member of the United States House of Representatives from 1843 to 1845 and from 1847 to 1858, and U.S. senator from the state of North Carolina between 1858 and 1861. During the Civil War he refused to resign his Senate seat and was one of ten senators expelled from the Senate in absentia.
Deaths
2017 – Sam Shepard, American playwright, actor, author, screenwriter, and director (b.1943)
2016 – James Alan McPherson, American short story writer and essayist (b. 1943)
2016 – Jerry Doyle, American actor and talk show host (b. 1956)
2015 – Rickey Grundy, American singer-songwriter (b. 1959)
2015 – Samuel Pisar, Polish-born American lawyer and author (b. 1929)
2014 – George Freese, American baseball player and coach (b. 1926)
2014 – Paul Schell, American lawyer and politician, 50th Mayor of Seattle (b. 1937)
2014 – Wallace Jones, American basketball player and coach (b. 1926)
2013 – Bud Day, American colonel and pilot, Medal of Honor recipient (b. 1925)
2013 – Fernando Alonso, Cuban dancer, co-founded the Cuban National Ballet (b. 1914)
2013 – Ilya Segalovich, Russian businessman, co-founded Yandex (b. 1964)
2013 – Kidd Kraddick, American radio host (b. 1959)
2013 – Lindy Boggs, American politician and diplomat, 5th United States Ambassador to the Holy See (b. 1916)
2012 – Norman Alden, American actor (b. 1924)
2012 – R. G. Armstrong, American actor and playwright (b. 1917)
2010 – Jack Tatum, American football player (b. 1948)
2010 – Maury Chaykin, American-Canadian actor (b. 1949)
2006 – Maryann Mahaffey, American academic and politician (b. 1925)
2005 – Al Held, American painter and academic (b. 1928)
2003 – Bob Hope, English-American actor, comedian, television personality, and businessman (b. 1903)
2003 – Vance Hartke, American lieutenant, lawyer, and politician (b. 1919)
2001 – Leon Wilkeson, American bass player and songwriter (b. 1952)
2000 – Gordon Solie, American sportscaster (b. 1929)
1999 – Harry Edison, American trumpet player (b. 1915)
1998 – Binnie Barnes, English-American actress (b. 1903)
1995 – Miklós Rózsa, Hungarian-American composer and conductor (b. 1907)
1995 – Rick Ferrell, American baseball player and coach (b. 1905)
1993 – Reggie Lewis, American basketball player (b. 1965)
1990 – Bobby Day, American singer-songwriter, pianist, and producer (b. 1928)
1988 – Frank Zamboni, American inventor and businessman, founded the Zamboni Company (b. 1901)
1987 – Travis Jackson, American baseball player, coach, and manager (b. 1903)
1985 – Smoky Joe Wood, American baseball player and coach (b. 1889)
1981 – William Wyler, American director, producer, and screenwriter (b. 1902)
1968 – Babe Adams, American baseball player and manager (b. 1882)
1964 – Winifred Lenihan, American actress, writer, and director (b. 1898)
1962 – James H. Kindelberger, American pilot and businessman (b. 1895)
1958 – Claire Lee Chennault, American general and pilot (b. 1893)
1948 – Joe Tinker, American baseball player and manager (b. 1880)
1946 – Gertrude Stein, American novelist, poet, and playwright (b. 1874)
1883 – Montgomery Blair, American lieutenant and politician, 20th United States Postmaster General (b. 1813)
1876 – Albertus van Raalte, Dutch-born American minister and author (b. 1811)
1863 – William Lowndes Yancey, American journalist and politician (b. 1813)
Jose Celso Barbosa Birthday in Puerto Rico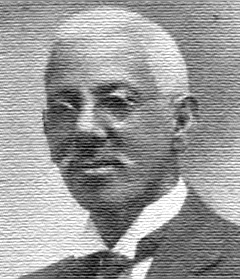 Puerto Rico celebrates all official U.S holidays, and a number of other official holidays established by the Commonwealth government. Additionally, many municipalities c..→