Saturday 27 July 2019 Calendar with holidays, observances and special days
Holidays and observances
Events
In 2017 astronomers announce that half the matter of the Milky Way galaxy may have come from other distant galaxies.
In 2016 researchers in Germany discover that bacteria from the human nose produces a novel antibiotic which is effective against multiresistant pathogens.
1996 – In Atlanta, United States, a pipe bomb explodes at Centennial Olympic Park during the 1996 Summer Olympics.
1989 – While attempting to land at Tripoli International Airport in Libya, Korean Air Flight 803 crashes just short of the runway. Seventy-five of the 199 passengers and crew and four people on the ground are killed, in the second accident involving a DC-10 in less than two weeks, the first being United Airlines Flight 232.
1987 – RMS Titanic Inc. begins the first expedited salvage of wreckage of the RMS Titanic.
1974 – Watergate scandal: The House of Representatives Judiciary Committee votes 27 to 11 to recommend the first article of impeachment (for obstruction of justice) against President Richard Nixon.
1964 – Vietnam War: Five thousand more American military advisers are sent to South Vietnam bringing the total number of United States forces in Vietnam to 21,000.
1959 – The Continental League is announced as baseball's "3rd major league" in the United States.
1953 – Cessation of hostilities is achieved in the Korean War when the United States, China, and North Korea sign an armistice agreement. Syngman Rhee, President of South Korea, refuses to sign but pledges to observe the armistice.
1949 – Initial flight of the de Havilland Comet, the first jet-powered airliner.
1940 – The animated short A Wild Hare is released, introducing the character of Bugs Bunny.
1866 – The first permanent transatlantic telegraph cable is successfully completed, stretching from Valentia Island, Ireland, to Heart's Content, Newfoundland.
1789 – The first U.S. federal government agency, the Department of Foreign Affairs, is established (it will be later renamed Department of State).
1778 – American Revolution: First Battle of Ushant: British and French fleets fight to a standoff.
1663 – The English Parliament passes the second Navigation Act requiring that all goods bound for the American colonies have to be sent in English ships from English ports.
1299 – According to Edward Gibbon, Osman I invades the territory of Nicomedia for the first time, usually considered to be the founding day of the Ottoman state.
Births
1993 – Jordan Spieth, American golfer
1990 – Cheyenne Kimball, American singer-songwriter and guitarist
1990 – Nick Hogan, American race car driver and actor
1990 – Stephen Li-Chung Kuo, Taiwanese-American figure skater
1988 – Ryan Tannehill, American football player
1987 – Jacoby Ford, American football player
1987 – Jordan Hill, American basketball player
1987 – Sarah Parsons, American ice hockey player
1986 – DeMarre Carroll, American basketball player
1986 – Ryan Flaherty, American baseball player
1985 – Husain Abdullah, American football player
1984 – Antoine Bethea, American football player
1984 – Kenny Wormald, American actor, dancer, and choreographer
1984 – Max Scherzer, American baseball player
1984 – Taylor Schilling, American actress
1981 – Dash Snow, American painter and photographer (d. 2009)
1981 – Susan King Borchardt, American basketball player
1979 – Shannon Moore, American wrestler and singer
1975 – Alex Rodriguez, American baseball player
1975 – Fred Mascherino, American singer-songwriter and guitarist
1975 – Shea Hillenbrand, American baseball player
1974 – Pete Yorn, American singer-songwriter and guitarist
1973 – Cassandra Clare, American journalist and author
1972 – Maya Rudolph, American actress
1969 – Triple H, American wrestler and actor
1968 – Tom Goodwin, American baseball player and coach
1967 – Juliana Hatfield, American singer-songwriter and musician
1964 – Rex Brown, American bass player and songwriter
1962 – Karl Mueller, American bass player (d. 2005)
1959 – Hugh Green, American football player
1959 – Joe DeSa, American baseball player (d. 1986)
1957 – Bill Engvall, American comedian, actor, and producer
1956 – Carol Leifer, American actress, comedian, screenwriter, and producer
1955 – Bobby Rondinelli, American drummer
1955 – Cat Bauer, American journalist, author, and playwright
1952 – Marvin Barnes, American basketball player (d. 2014)
1952 – Roxanne Hart, American actress
1951 – Bob Diamond, American-English banker and businessman
1949 – Maureen McGovern, American singer and actress
1949 – Maury Chaykin, American-Canadian actor (d. 2010)
1948 – Peggy Fleming, American figure skater and sportscaster
1947 – Betty Thomas, American actress, director, and producer
1944 – Bobbie Gentry, American singer-songwriter and guitarist
1942 – Dennis Ralston, American tennis player
1942 – John Pleshette, American actor, director, and screenwriter
1939 – William Eggleston, American photographer and academic
1938 – Gary Gygax, American game designer, co-created Dungeons & Dragons (d. 2008)
1937 – Don Galloway, American actor (d. 2009)
1936 – J. Robert Hooper, American businessman and politician (d. 2008)
1933 – Nick Reynolds, American singer and bongo player (d. 2008)
1932 – Forest Able, American basketball player
1931 – Jerry Van Dyke, American actor
1929 – Harvey Fuqua, American singer-songwriter and producer (d. 2010)
1928 – Joseph Kittinger, American colonel and pilot
1927 – Guy Carawan, American singer and musicologist (d. 2015)
1927 – John Seigenthaler, American journalist and academic (d. 2014)
1927 – Will Jordan, American comedian and actor
1924 – Vincent Canby, American historian and critic (d. 2000)
1922 – Norman Lear, American screenwriter and producer
1921 – Émile Genest, Canadian-American actor (d. 2003)
1921 – Garry Davis, American pilot and activist, created the World Passport (d. 2013)
1920 – Henry D. "Homer" Haynes, American comedian and musician (Homer and Jethro) (d. 1971)
1918 – Leonard Rose, American cellist and educator (d. 1984)
1916 – Elizabeth Hardwick, American literary critic, novelist, and short story writer (d. 2007)
1916 – Keenan Wynn, American actor (d. 1986)
1916 – Skippy Williams, American saxophonist and arranger (d. 1994)
1913 – George L. Street III, American captain, Medal of Honor recipient (d. 2000)
1910 – Lupita Tovar, Mexican-American actress (d. 2016)
1908 – Joseph Mitchell, American journalist and author (d. 1996)
1907 – Carl Mcclellan Hill, African American educator and academic administrator (d. 1995)
1907 – Irene Fischer, Austrian-American geodesist and mathematician (d. 2009)
1907 – Ross Alexander, American stage and film actor (d. 1937)
1905 – Leo Durocher, American baseball player and manager (d. 1991)
1890 – Benjamin Miessner, American radio engineer and inventor (d.1976)
1882 – Geoffrey de Havilland, English pilot and engineer, founded the de Havilland Aircraft Company (d. 1965)
1853 – Elizabeth Plankinton, American philanthropist (d. 1923)
1812 – Thomas Lanier Clingman, American general and politician (d. 1897)
1752 – Samuel Smith, American general and politician (d. 1839)
Deaths
2017 – Sam Shepard, American playwright, actor, author, screenwriter, and director (b.1943)
2016 – James Alan McPherson, American short story writer and essayist (b. 1943)
2016 – Jerry Doyle, American actor and talk show host (b. 1956)
2015 – Rickey Grundy, American singer-songwriter (b. 1959)
2015 – Samuel Pisar, Polish-born American lawyer and author (b. 1929)
2014 – George Freese, American baseball player and coach (b. 1926)
2014 – Paul Schell, American lawyer and politician, 50th Mayor of Seattle (b. 1937)
2014 – Wallace Jones, American basketball player and coach (b. 1926)
2013 – Bud Day, American colonel and pilot, Medal of Honor recipient (b. 1925)
2013 – Fernando Alonso, Cuban dancer, co-founded the Cuban National Ballet (b. 1914)
2013 – Ilya Segalovich, Russian businessman, co-founded Yandex (b. 1964)
2013 – Kidd Kraddick, American radio host (b. 1959)
2013 – Lindy Boggs, American politician and diplomat, 5th United States Ambassador to the Holy See (b. 1916)
2012 – Norman Alden, American actor (b. 1924)
2012 – R. G. Armstrong, American actor and playwright (b. 1917)
2012 – Tony Martin, American actor and singer (b. 1913)
2010 – Jack Tatum, American football player (b. 1948)
2010 – Maury Chaykin, American-Canadian actor (b. 1949)
2006 – Maryann Mahaffey, American academic and politician (b. 1925)
2005 – Al Held, American painter and academic (b. 1928)
2003 – Bob Hope, English-American actor, comedian, television personality, and businessman (b. 1903)
2003 – Vance Hartke, American lieutenant, lawyer, and politician (b. 1919)
2001 – Leon Wilkeson, American bass player and songwriter (b. 1952)
2000 – Gordon Solie, American sportscaster (b. 1929)
1999 – Harry Edison, American trumpet player (b. 1915)
1998 – Binnie Barnes, English-American actress (b. 1903)
1995 – Miklós Rózsa, Hungarian-American composer and conductor (b. 1907)
1995 – Rick Ferrell, American baseball player and coach (b. 1905)
1993 – Reggie Lewis, American basketball player (b. 1965)
1990 – Bobby Day, American singer-songwriter, pianist, and producer (b. 1928)
1988 – Frank Zamboni, American inventor and businessman, founded the Zamboni Company (b. 1901)
1987 – Travis Jackson, American baseball player, coach, and manager (b. 1903)
1985 – Smoky Joe Wood, American baseball player and coach (b. 1889)
1981 – William Wyler, American director, producer, and screenwriter (b. 1902)
1968 – Babe Adams, American baseball player and manager (b. 1882)
1964 – Winifred Lenihan, American actress, writer, and director (b. 1898)
1962 – James H. Kindelberger, American pilot and businessman (b. 1895)
1958 – Claire Lee Chennault, American general and pilot (b. 1893)
1948 – Joe Tinker, American baseball player and manager (b. 1880)
1946 – Gertrude Stein, American novelist, poet, and playwright (b. 1874)
1883 – Montgomery Blair, American lieutenant and politician, 20th United States Postmaster General (b. 1813)
1876 – Albertus van Raalte, Dutch-born American minister and author (b. 1811)
1863 – William Lowndes Yancey, American journalist and politician (b. 1813)
Saturday 27 July 2019
Jose Celso Barbosa Birthday in Puerto Rico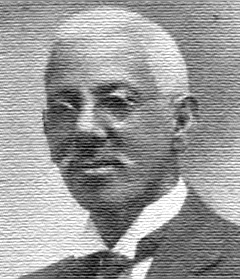 Puerto Rico celebrates all official U.S holidays, and a number of other official holidays established by the Commonwealth government. Additionally, many municipalities c..→