Wednesday 17 July 2019 Calendar with holidays, observances and special days
Holidays and observances
Events
In 2017 researchers at the University of Tokyo demonstrate a breathable nanoscale mesh with an electronic sensor that can be worn on the skin for a week without discomfort, and could potentially monitor a person's health continuously over a long period. Also researchers in California report how carbon sequestration in the ocean can be made 500 times faster, by simply adding a common enzyme to the process.
1989 – First flight of the B-2 Spirit Stealth Bomber.
1984 – The national drinking age in the United States was changed from 18 to 21.
1979 – Nicaraguan dictator General Anastasio Somoza Debayle resigns and flees to Miami, Florida, United States.
1975 – Apollo–Soyuz Test Project: An American Apollo and a Soviet Soyuz spacecraft dock with each other in orbit marking the first such link-up between spacecraft from the two nations.
1953 – The largest number of United States midshipman casualties in a single event results from an aircraft crash in Florida, killing 44.
1944 – World War II: Napalm incendiary bombs are dropped for the first time by American P-38 pilots on a fuel depot at Coutances, near Saint-Lô, France.
1903 – the first Tour de France was won by Maurice Garin.
1902 – Willis Carrier creates the first air conditioner in Buffalo, New York.
1899 – NEC Corporation is organized as the first Japanese joint venture with foreign capital.
1867 – Harvard School of Dental Medicine is established in Boston, Massachusetts. It is the first dental school in the U.S. that is affiliated with a university.
Births
1994 – Kali Uchis, American singer-songwriter
1992 – Billie Lourd, American actress
1987 – Jeremih, American singer-songwriter and producer
1986 – DeAngelo Smith, American football player
1986 – Lacey Von Erich, American wrestler
1983 – Adam Lind, American baseball player
1980 – Ryan Miller, American ice hockey player
1979 – Mike Vogel, American actor
1978 – Jason Jennings, American baseball player
1978 – Panda Bear, American musician and songwriter
1976 – Dagmara Domińczyk, Polish-American actress
1976 – Luke Bryan, American singer-songwriter and guitarist
1973 – Eric Moulds, American football player
1972 – Donny Marshall, American basketball player and sportscaster
1972 – Elizabeth Cook, American singer and guitarist
1972 – Eric Williams, American basketball player
1972 – Jason Rullo, American drummer
1971 – Calbert Cheaney, American basketball player and coach
1969 – Scott Johnson, American cartoonist
1966 – Lou Barlow, American guitarist and songwriter
1965 – Alex Winter, English-American actor, film director and screenwriter
1965 – Craig Morgan, American singer-songwriter and guitarist
1963 – Regina Belle, American singer-songwriter, producer, and actress
1960 – Dawn Upshaw, American soprano
1960 – Mark Burnett, English-American screenwriter and producer
1960 – Nancy Giles, American journalist and actress
1958 – Thérèse Rein, Australian businesswoman, founded Ingeus
1957 – Bruce Crump, American drummer and songwriter (d. 2015)
1957 – Wendy Freedman, Canadian-American cosmologist and astronomer
1956 – Bryan Trottier, Canadian-American ice hockey player and coach
1955 – Paul Stamets, American mycologist and author
1954 – J. Michael Straczynski, American author, screenwriter, and producer
1952 – David Hasselhoff, American actor, singer, and producer
1952 – Nicolette Larson, American singer-songwriter (d. 1997)
1952 – Robert R. McCammon, American author
1951 – Lucie Arnaz, American actress and singer
1951 – Mark Bowden, American journalist and author
1950 – Phoebe Snow, American singer-songwriter and guitarist (d. 2011)
1949 – Charley Steiner, American journalist and sportscaster
1948 – Ron Asheton, American guitarist and songwriter (d. 2009)
1946 – Chris Crutcher, American novelist and short story writer
1943 – LaVyrle Spencer, American author and educator
1942 – Connie Hawkins, American basketball player
1942 – Don Kessinger, American baseball player and manager
1941 – Daryle Lamonica, American football player
1935 – Diahann Carroll, American actress and singer
1935 – Peter Schickele, American composer and educator
1932 – Hal Riney, American businessman, founded Publicis & Hal Riney (d. 2008)
1932 – Johnny Kerr, American basketball player and coach (d. 2009)
1932 – Karla Kuskin, American author and illustrator (d. 2009)
1928 – Vince Guaraldi, American singer-songwriter and pianist (d. 1976)
1926 – Willis Carto, American activist and theorist (d. 2015)
1925 – Jimmy Scott, American singer and actor (d. 2014)
1923 – Jeanne Block, American psychologist (d. 1981)
1923 – John Cooper, English car designer, co-founded the Cooper Car Company (d. 2000)
1921 – George Barnes, American guitarist, producer, and songwriter (d. 1977)
1921 – Mary Osborne, American guitarist (d. 1992)
1921 – Toni Stone, American baseball player (d. 1996)
1920 – Gordon Gould, American physicist and academic, invented the laser (d. 2005)
1918 – Red Sovine, American singer-songwriter and guitarist (d. 1980)
1917 – Lou Boudreau, American baseball player and manager (d. 2001)
1917 – Phyllis Diller, American actress, comedian, and voice artist (d. 2012)
1915 – Arthur Rothstein, American photographer and educator (b. 1985)
1914 – Eleanor Steber, American soprano and educator (d. 1990)
1913 – Bertrand Goldberg, American architect, designed the Marina City Building (d. 1997)
1912 – Art Linkletter, Canadian-American radio and television host (d. 2010)
1911 – Lionel Ferbos, American trumpet player (d. 2014)
1910 – Frank Olson, American chemist and microbiologist (d. 1953)
1901 – Luigi Chinetti, Italian-American race car driver (d. 1994)
1899 – James Cagney, American actor and dancer (d. 1986)
1898 – Berenice Abbott, American photographer (d. 1991)
1889 – Erle Stanley Gardner, American lawyer and author (d. 1970)
1871 – Lyonel Feininger, German-American painter and illustrator (d. 1956)
1839 – Ephraim Shay, American engineer, invented the Shay locomotive (d. 1916)
1823 – Leander Clark, American businessman, judge, and politician (d. 1910)
1774 – John Wilbur, American minister and theologian (d. 1856)
1763 – John Jacob Astor, German-American businessman and philanthropist (d. 1848)
1744 – Elbridge Gerry, American merchant and politician, 5th Vice President of the United States (d. 1814)
Deaths
2015 – Bill Arnsparger, American football player and coach (b. 1926)
2015 – Van Miller, American sportscaster (b. 1927)
2014 – Elaine Stritch, American actress and singer (b. 1925)
2014 – Henry Hartsfield, American colonel, pilot, and astronaut (b. 1933)
2013 – Don Flye, American tennis player (b. 1933)
2012 – İlhan Mimaroğlu, Turkish-American composer and producer (b. 1926)
2012 – Forrest S. McCartney, American general (b. 1931)
2012 – William Raspberry, American journalist and academic (b. 1935)
2010 – Larry Keith, American actor (b. 1931)
2009 – Walter Cronkite, American journalist and actor (b. 1916)
2007 – Grant Forsberg, American actor and businessman (b. 1959)
2006 – Mickey Spillane, American crime novelist (b. 1918)
2006 – Sam Myers, American singer-songwriter (b. 1936)
2005 – Geraldine Fitzgerald, Irish-American actress (b. 1913)
2003 – Rosalyn Tureck, American pianist and harpsichord player (b. 1914)
2003 – Walter Zapp, Latvian-Swiss inventor, invented the Minox (b. 1905)
2001 – Katharine Graham, American publisher (b. 1917)
1998 – Lillian Hoban, American author and illustrator (b. 1925)
1996 – Chas Chandler, American bass player and producer (b. 1938)
1996 – Victims of TWA Flight 800 - David Hogan, American composer (b. 1949)
1996 – Victims of TWA Flight 800 - Jed Johnson, American interior designer and director (b. 1948)
1991 – John Patrick Spiegel, American psychiatrist and academic (b. 1911)
1988 – Bruiser Brody, American football player and wrestler (b. 1946)
1980 – Don "Red" Barry, American actor and screenwriter (b. 1912)
1974 – Dizzy Dean, American baseball player and sportscaster (b. 1910)
1967 – John Coltrane, American saxophonist and composer (b. 1926)
1961 – Ty Cobb, American baseball player and manager (b. 1886)
1959 – Billie Holiday, American singer (b. 1915)
1959 – Eugene Meyer, American businessman and publisher (b. 1875)
1944 – William James Sidis, American mathematician and anthropologist (b. 1898)
1893 – Frederick A. Johnson, American banker and politician (b. 1833)
1887 – Dorothea Dix, American nurse and activist (b. 1802)
1881 – Jim Bridger, American scout and explorer (b. 1804)
1588 – Mimar Sinan, Ottoman architect and engineer, designed the Sokollu Mehmet Pasha Mosque and Süleymaniye Mosque (b. 1489)
Wednesday 17 July 2019
Congenital Diaphragmatic Hernia Week in Ohio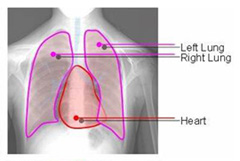 Congenital diaphragmatic hernia (CDH) is a birth defect of the diaphragm. The most common type of CDH is a Bochdalek hernia; other types include Morgagni hernia, diaphrag..→