Sunday 13 October 2019 Calendar with holidays, observances and special days
Calendars:
Environmental Dates
,
Health Calendar
,
Israel
,
Worldwide Holidays
,
Career Holidays (Recognition Holidays)
,
Food holidays
,
Pet and Animal Holidays
,
Poland
,
Samoa
,
South Africa
,
Tonga
,
Unusual Holidays
,
Women's Days
Holidays and observances
African Penguin Awareness Day (All 17 species of penguins live in the southern hemisphere, but only three species live year-round in Antarctica)
Clergy Appreciation Day in US (the second Sunday in October)
International Suit Up Day
National Fossil Day in USA
National Peanut Festival, National Pumpkin Festival, Yorkshire Pudding Day and National M&M Day in USA
No Bra Day (on which women are encouraged to forgo wearing a bra as a means to encourage breast cancer awareness)
Paramedics' Day in Poland
White Sunday in Samoa and Tonga (celebrated on the second Sunday in October)
Events
1983 – Ameritech Mobile Communications (now AT&T) launched the first US cellular network in Chicago.
1976 – The first electron micrograph of an Ebola viral particle is obtained by Dr. F. A. Murphy, now at U.C. Davis, who was then working at the C.D.C.
1967 – The first game in the history of the American Basketball Association is played as the Anaheim Amigos lose to the Oakland Oaks 134–129 in Oakland, California.
1911 – Prince Arthur, Duke of Connaught and Strathearn, becomes the first Governor General of Canada of royal descent.
1903 – The Boston Red Sox win the first modern World Series, defeating the Pittsburgh Pirates in the eighth game.
1892 – Edward Emerson Barnard discovers D/1892 T1, the first comet discovered by photographic means, on the night of October 13–14.
1885 – The Georgia Institute of Technology is founded in Atlanta, Georgia, United States.
1881 – First known conversation in modern Hebrew by Eliezer Ben-Yehuda and friends.
1812 – War of 1812: Battle of Queenston Heights: As part of the Niagara campaign in Ontario, Canada, United States forces under General Stephen Van Rensselaer are repulsed from invading Canada by British and native troops led by Sir Isaac Brock.
1793 – French Revolutionary Wars: Austro-Prussian victory over Republican France at the First Battle of Wissembourg
1792 – In Washington, D.C., the cornerstone of the United States Executive Mansion (known as the White House since 1818) is laid.
1775 – The United States Continental Congress orders the establishment of the Continental Navy (the predecessor organization of the United States Navy).
1773 – The Whirlpool Galaxy is discovered by Charles Messier.
In 2016, using 3D imaging techniques on 20 years of photographs by the Hubble Space Telescope, astronomers estimate there are 2 trillion galaxies in the observable universe, about 10 times more than previously thought.
Births
1981 – Taylor Buchholz, American baseball player
1980 – Ashanti, American singer-songwriter, producer, and actress
1978 – Jermaine O'Neal, American basketball player
1977 – Benjamin Clapp, American drummer
1977 – Paul Pierce, American basketball player
1973 – Brian Dawkins, American football player and coach
1973 – Matt Hughes, American wrestler and mixed martial artist
1972 – Summer Sanders, American swimmer and sportscaster
1971 – Billy Bush, American television journalist and radio host
1970 – Serena Altschul, American journalist
1969 – Cady McClain, American actress and singer
1969 – Nancy Kerrigan, American figure skater and actress
1968 – Tisha Campbell-Martin, American actress and singer
1967 – Kate Walsh, American actress and producer
1967 – Scott Cooper, American baseball player
1967 – Trevor Hoffman, American baseball player and manager
1966 – Larry Collmus, American sportscaster
1964 – Christopher Judge, American actor and producer
1963 – Chip Foose, American engineer and television host
1963 – Colin Channer, Jamaican-American author and academic
1962 – Jerry Rice, American football player and sportscaster
1962 – Kelly Preston, American actress
1962 – T'Keyah Crystal Keymáh, American actress and author
1961 – Doc Rivers, American basketball player and coach
1960 – Ari Fleischer, American journalist and politician, 24th White House Press Secretary
1960 – Joey Belladonna, American singer-songwriter
1960 – Peter Keisler, American lawyer and politician, United States Attorney General
1960 – Tim Brewster, American football player and coach
1959 – Marie Osmond, American singer, actress, and television spokesperson
1958 – Jair-Rôhm Parker Wells, American bassist and composer
1958 – Maria Cantwell, American lawyer and politician
1957 – Reggie Theus, American basketball player and coach
1956 – Chris Carter, American director, producer, and screenwriter
1956 – Don Paige, American runner
1955 – John Ferenzik, American keyboard player, guitarist, and composer
1954 – George Frazier, American baseball player and sportscaster
1952 – Mundo Earwood, American singer-songwriter and guitarist (d. 2014)
1950 – Mollie Katzen, American chef and author
1949 – Tom Mees, American sportscaster (d. 1996)
1947 – Sammy Hagar, American singer-songwriter, guitarist, and producer
1946 – Lacy J. Dalton, American country music singer-songwriter and guitarist
1944 – Robert Lamm, American singer-songwriter, pianist, and producer
1943 – Peter Sauber, Swiss businessman, founded the Sauber F1 Team
1942 – Bob Bailey, American baseball player and manager
1942 – Jerry Jones, American businessman
1942 – Rutanya Alda, Latvian-American actress
1941 – Paul Simon, American singer-songwriter, guitarist, and producer
1940 – Pharoah Sanders, American saxophonist and bandleader
1939 – Larry Bowie, American football player (d. 2012)
1939 – Melinda Dillon, American actress
1938 – Shirley Caesar, American gospel singer-songwriter
1935 – Bruce Morrow, American radio host and actor
1935 – Etterlene DeBarge, American singer-songwriter
1932 – Johnny Lytle, American vibraphone player and drummer (d. 1995)
1931 – Eddie Mathews, American baseball player and manager (d. 2001)
1930 – Bruce Geller, American screenwriter and producer (d. 1978)
1929 – Richard Howard, American poet, critic, and translator
1929 – Walasse Ting, Chinese-American painter and poet (d. 2010)
1927 – Lee Konitz, American saxophonist and composer
1926 – Eddie Yost, American baseball player and coach (d. 2012)
1926 – Ray Brown, American bassist and cellist (d. 2002)
1925 – Lenny Bruce, American comedian and actor (d. 1966)
1924 – Terry Gibbs, American vibraphone player and bandleader
1923 – John C. Champion, American screenwriter and producer (d. 1994)
1922 – Nathaniel Clifton, American athlete (d. 1990)
1920 – Laraine Day, American actress (d. 2007)
1919 – Jackie Ronne, American explorer (d. 2009)
1918 – Robert Walker, American actor (d. 1951)
1917 – George Osmond, American talent manager (d. 2007)
1912 – Cornel Wilde, Slovak-American actor, director, producer, and screenwriter (d. 1989)
1909 – Art Tatum, American jazz pianist (d. 1956)
1909 – Herblock, American author and illustrator (d. 2001)
1902 – Arna Bontemps, American librarian, author, and poet (d. 1973)
1900 – Gerald Marks, American composer (d. 1997)
1895 – Mike Gazella, American baseball player and manager (d. 1978)
1891 – Irene Rich, American actress (d. 1988)
1890 – Conrad Richter, American journalist and novelist (d. 1968)
1879 – Edward Hennig, American gymnast (d. 1960)
1876 – Rube Waddell, American baseball player (d. 1914)
1872 – Leon Leonwood Bean, American hunter, businessman, and author, founded L.L.Bean (d. 1967)
1870 – Albert Jay Nock, American theorist, author, and critic (d. 1945)
1825 – Charles Frederick Worth, English fashion designer, founded House of Worth (d. 1895)
Deaths
2015 – Bruce Hyde, American academic (b. 1941)
2015 – Rosalyn Baxandall, American historian, author, and academic (b. 1939)
2014 – John Bradfield, English biologist and businessman, founded Cambridge Science Park (b. 1925)
2014 – Margaret Hillert, American author and poet (b. 1920)
2013 – Joe Meriweather, American basketball player and coach (b. 1953)
2012 – Gary Collins, American actor (b. 1938)
2011 – Barbara Kent, Canadian-born American actress (b. 1907)
2010 – Vernon Biever, American photographer (b. 1923)
2009 – Stephen Barnett, American scholar and academic (b. 1935)
2005 – Vivian Malone Jones, American activist (b. 1942)
2002 – Stephen Ambrose, American historian and author (b. 1936)
2000 – Jean Peters, American actress (b. 1926)
1992 – James Marshall, American author and illustrator (b. 1942)
1990 – Hans Namuth, German-American photographer (b. 1915)
1987 – Walter Houser Brattain, American physicist and engineer, Nobel Prize laureate (b. 1902)
1974 – Ed Sullivan, American journalist and talk show host (b. 1901)
1974 – Otto Binder, American author (b. 1911)
1968 – Bea Benaderet, American actress and voice artist (b. 1906)
1966 – Clifton Webb, American actor and dancer (b. 1889)
1950 – Ernest Haycox, American soldier and author (b. 1899)
1945 – Milton S. Hershey, American businessman, founded The Hershey Company (b. 1857)
1938 – E. C. Segar, American cartoonist, created Popeye (b. 1894)
1930 – T. Alexander Harrison, American painter and educator (b. 1853)
1917 – Florence La Badie, American actress (b. 1888)
1890 – Samuel Freeman Miller, American lawyer and jurist (b. 1816)
Sunday 13 October 2019
International Day for Disaster Reduction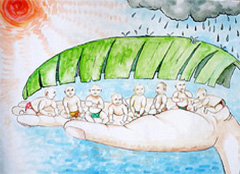 By resolution 44/236 (22 December 1989), the General Assembly designated the second Wednesday of October International Day for Natural Disaster Reduction. The Internation..→
Sunday 13 October 2019
Metastatic Breast Cancer Awareness Day in Ohio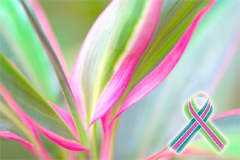 Metastatic breast cancer is also called stage IV or advanced breast cancer. At University Hospitals Seidman Cancer Center, offer one of the only support and education gr..→